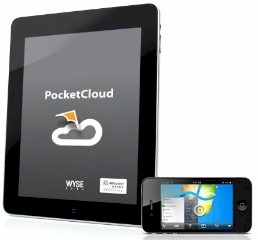 Wyse has released a free version of its PocketCloud mobile app for iOS devices.
The new free version of PocketCloud for iPhone, iPad, and iPod touch includes many features that will make it an attractive alternative to the $14.99 PocketCloud Pro.
Features in the free version include remote access to Windows and MacOS computers, auto discovery, VNC and RDP 7 support, RDP encryption and "Touch Pointer" interface.
The Pro version adds multiple connections, RDP sound, auto screen fit and extended RDP resolutions, VGA out for iphone 4 and iPad, VMWare view support, secure VNC auto discovery tunneling, desktop capture to file and thin browser.
Both free and Pro versions are available in the Apple AppStore. More info at Wyse's PocketCloud page.