At a glance
Product
Backblaze Backblaze 2.0 () [Website]
Summary
Unlimited online backup for $5 per computer.
Pros
• Simple setup
• True Unlimited backup
• Faster performance
Cons
• Not the cheapest option for> 2 machines
• Lacks some features of other competitors for similar price.
Typical Price: $5
Updated 11/4/2011: Clarified file selection
Backblaze is one of the original reviews we did here at SCB. Since the review, the state of the cloud backup and storage industry has changed significantly. Probably the biggest event was Mozy's announcement that they'd be removing their "unlimited" storage option. This reverberated through the industry Mozy really was the first to offer "unlimited" cloud backup.
Backblaze was one of the first companies to say it wasn't going to follow suit and disagreed entirely with Mozy's statement that "unlimited" backup wasn't profitable. Backblaze felt it was better positioned and could better innovate since they were not part of a large conglomerate (Mozy is owned by EMC).
To that point, we discussed options of removing some of the issues we had with their service: easier restores; fewer restrictions; and better performance. And Backblaze promised it was in the works.
With Backblaze 2.0, these points have been all been addressed plus some goodies added. So without further ado, let's jump in to see what's new.
What's New
In a typical review, we'd normally discuss account options and features. Backblaze hasn't changed the first of those two since our original review, so I'll summarize: $5.00/month gets you unlimited backup for a single computer. There are options to prepay for one or two years at a shot, for $50 and $95 respectively.
Although this is inexpensive, it becomes expensive as you add licenses. Beyond two licenses, Crashplan becomes much more enticing, as their family plan allows up to ten computers to be backed up for the price of two at Backblaze.
Features is where most of the changes lie and boils down to three things: easier restores, fewer restrictions and better performance. Let's look at each individually.
Restores
Our biggest complaint with Backblaze was that restores were a chore if you wanted to restore individual files and folders. This has been alleviated with the new web interface launched as part of 2.0 (screenshot below).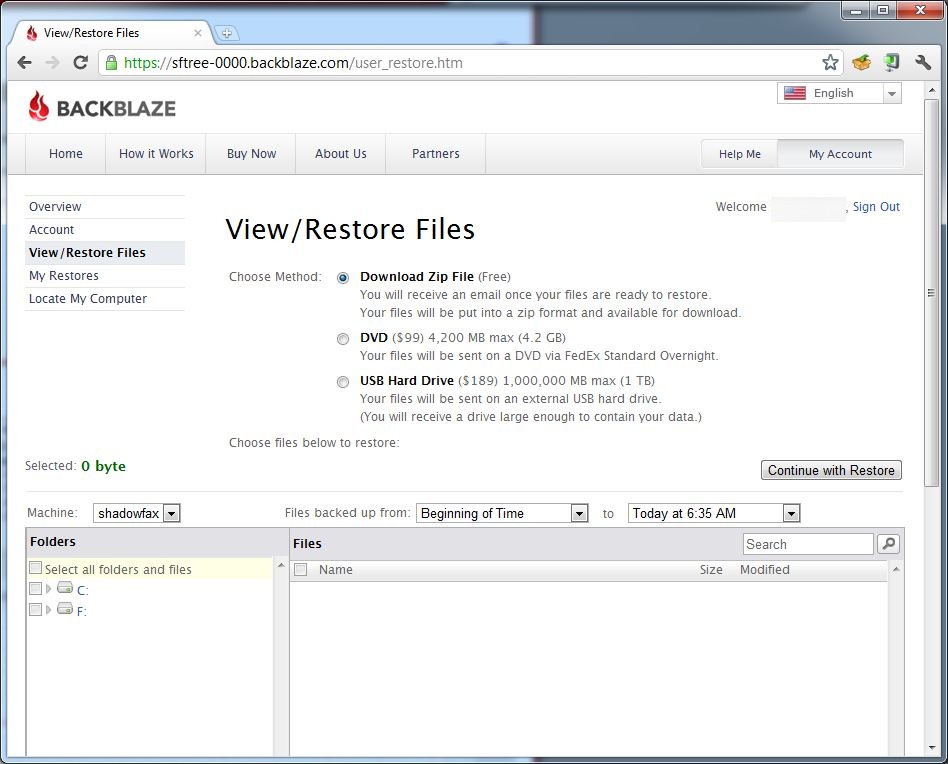 You simply select the folders you want to restore, and choose if you want a.zip, DVD, or USB Drive. Depending on selection, you'll either be told to enter credit card info (DVD / USB), or you'll be presented a screen that your backup is being prepared and will be available soon with notification via email for the.zip option.
Restrictions
Backblaze previously limited file sizes and types that could be backed up. This was mostly due to keep costs down. But there were also some technical hurdles that Backblaze didn't want to face immediately. In particular, it's very difficult to maintain file integrity of a large file transfer over a slower Internet connection. Anyone who's ever had a file corrupted during download knows this pain and it's a challenge that all cloud storage/backup companies have to face eventually.
Backblaze has addressed the technical hurdles in their latest release, and now offers the "No Limits" option in the Settings screen. However, note that Backblaze doesn't immediately back up everything out of the box. You have to go into the Settings panel and remove all the restrictions in order for this to happen. Otherwise, the installer runs an analysis on your drive and chooses certain folders (seemingly at random, more on this later) to back up.
Updated 11/4/2011: Clarified file selection
Backblaze CEO Gleb Budman provided this explanation for how files are selected for backup.
"The system isn't actually random. Instead, the whole philosophy behind it is that we backup all your data rather than asking you to decide what files & folders to backup. This came from talking with tons of people early on who said they weren't backing up because it was too hard. When we asked why, we consistently heard that they gave up when needing to choose what to backup (either because they didn't know, or they felt they needed to organize their data first.) We said that backup should be something that you don't think about (just like the anti-virus guys don't ask what viruses you want to scan for.)
Thus, we backup all data with specific exclusions. We exclude your OS & apps…and by default we exclude virtual machines & disk images since the goal is to backup data. However, since some quite technical users considered VMs and disk images as data, with v2.0 we enabled them to remove the exclusion."
Initial installer does some wizardry to figure out what account it thinks it should be tied to.
Analysis of your drive is done during install.
Report of what the initial backup will consist of.
Initial backup progressing nicely, if a bit slowly.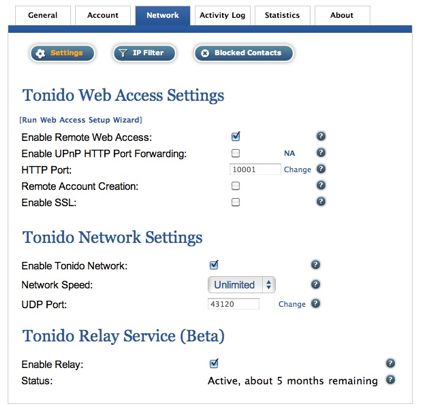 Settings have not changed very much.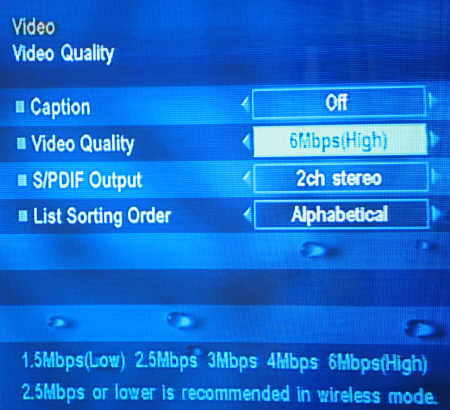 Now enabled by default is an automatic bandwidth manager.
Unchecking it allows the control you used to have.
Here is where you can exclude specific folders and files.
Files that are currently scheduled for backup.
The current backup report.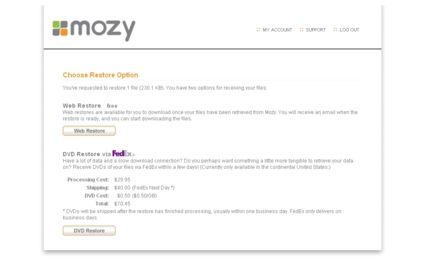 Restore options are the same as before.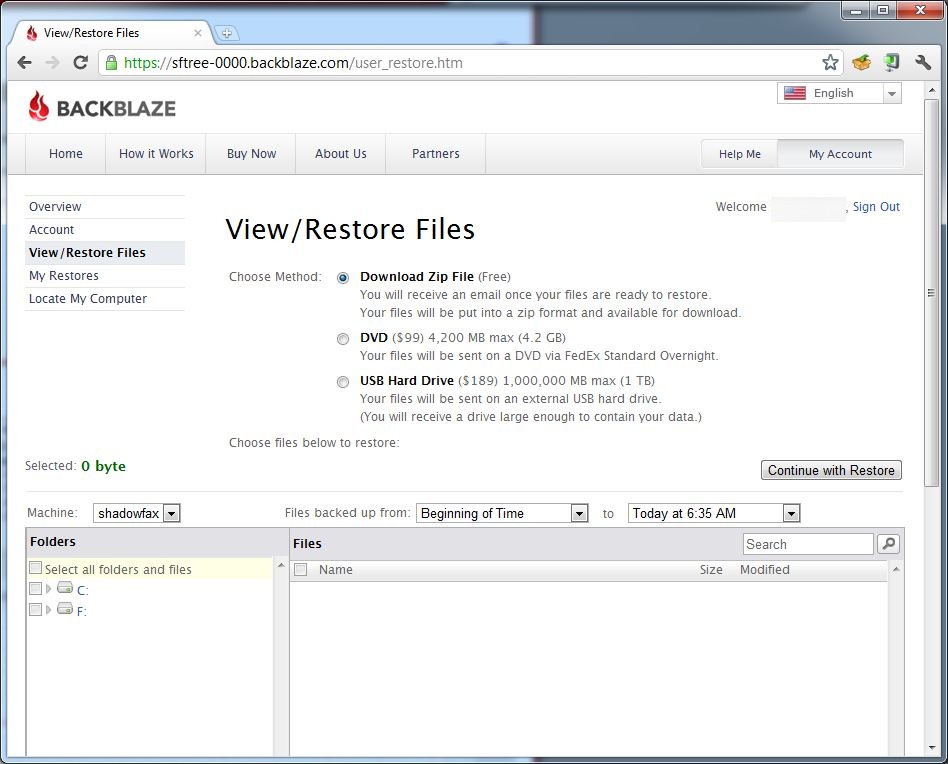 Web interface is cleaner than before.
Zip restores take a bit of time to process.
Performance
Backblaze 1.0 wasn't the speediest backup software on the block. We found that generally their intial analysis took some time to work through a well-filled disk, and external drives didn't always appear immediately in the interface. All that, and upload speed was mediocre. Backblaze claims all of that has been fixed and we'd tend to agree.
Initial analysis has definitely improved. Although to be fair, my test system is fairly high-end (3.6 GHz Core i7 Processor, SSD for critical items & 10,000 RPM Spinning disk for storage). So I expected the anaylsis to go a little faster than it did, but perhaps I'm spoiled. Analysis completed in under 3 minutes, which is within what the installer says it should take.
External drives now show up almost immediately, although depending on the size and amount of files on disk, it's still not instant. A test 500 GB external drive with about 300 GB of files took about about ten seconds to show up in the interface, as I'm assuming Backblaze has to begin to run their analysis against the drive just like the other permanent disks.
Overall performance, including upload, has been improved in the new client. Files are now batched on the local machine and uploaded so that the transfer speed of today's broadband connections is better utilized. That being said, I never saw Backblaze fully utilize all 4 Mbps of upload I have on my line, even in the early morning hours, at least according to the graphs on my Internet router, which I have found to be very accurate in the past.
Overall Impression and Conclusion
Overall Backblaze 2.0 is a good, if necessary, improvement on the original, with the removal of file size and type restrictions is the biggest win. Performance has definetly increased and the restore process has been streamlined nicely.
That said, it's still tough to recommend Backblaze over some of its competition, specifically Crashplan. Backblaze does not offer a seeding service like Crashplan, where you can send Crashplan the first 1 TB of data you have to upload, which can reduce initial backup time significantly. This may sound like nitpicking. But if you are catering to users with large files and lots of data, it's a good service to offer.
Price is also an issue since Backblaze becomes expensive as soon as you pass that two computer mark. Users who want to run multiple computers would do well to check out Crashplan's Unlimited Family plan.
In closing, Backblaze 2.0 is a very good and welcome update. I definitely recommend it to anyone who's looking for a no-frills, set-and-forget backup service. However, users with slightly higher requirements would do well to look at other options in our Backup and Storage Charts. There are plenty of products there looking to differentiate themselves from the pack. One just might have a feature that clinches it for you.