At a glance
Product
Iomega iStorage () [Website]
Summary
Iomega's iStorage is a rather weak cloud storage offering that fails where other products succeed.
Pros
• Easy sign-up process
• Well written-manual
Cons
• Unfriendly user interface
• Dated cloud storage concept
• Poor support options
• Lack of security information
• Expensive
• Broken features
Typical Price: $6
Features
Private Sharing

Y

Share Groups

Y

Backup

N

Search

N

Syncing

N

File versioning (number)
n
File versioning (days)
n
File size limit (GB)
9999

Account Types
Unlimited

N

Free

N

Free Trial

Y

Home

Y

Business

Y

Monthly Billed

Y

Yearly Billed

Y

Min. Limit (GB)
1
Max. Limit (GB)
25
Free space (GB)
0

OS
Windows

Y

Mac OS

Y

Linux

Y
The tech industry is a truly a hard market to compete in. Companies that have an excellent product one day are overshadowed by a new product that offers what they do and then some and cloud storage is no exception.
Such is the feeling I get from Iomega's iStorage. I'm going to try not to completely slam the product. But in a world of Dropboxes and Box.nets, which accomplish their goals with grace and style, iStorage falls short on just about every account.
iStorage has no free options. There is a 30 day free account, but it requires entering credit card information, which will be charged at the end of 30 days. From there, you have a few different account options:
• Home accounts, which offer 1 GB, 5 GB, 10 GB, and 15 GB capacities, ranging from $6 to $50 dollars a month, or $71.88 to $600 yearly.
• Professional accounts, which offer 1 GB, 5 GB, 10 GB, 15 GB, and 25 GB capacities, ranging from $10 to $100 a month, or $120 to $1200 per year.
The comparison chart shows the main difference between the Home and Professional accounts are account management administration to handle Pro's multiple users and the ability to create shared storage groups.
iStorage's, uh, storage is rather expensive when you look at a competitor like DropBox, which offers 50 GB for $10 a month, or 100 GB for $20 a month. Price sensitive home users would have to be wowed by iStorage's features to justify such higher pricing. Unfortunately, iStorage fails to deliver there.
iStorage has a very dated user interface design for all account types. I'm a web and iPhone developer by trade, so I may be a little biased in having worked with some great designers. As shown by the screenshot gallery though, I think most will agree it's rather bad.
It's difficult to read any of the text since apparently everything is an image, except for some instructional text. Unfortunately, this doesn't magically improve in any particular browser, which is a shame because the website is the only access for the product.
This leads me to my next point: lack of functionality. iStorage has two interfaces, although in reality only one works. iStorage claims to have a "Drag and Drop" interface that requires ActiveX to use. I was promptly informed when I tried using it in Mozilla's Firfox that I needed a web browser of Internet Explorer 4 or better. This was worrisome, since IE4 was decommissioned over 13 years ago.
My hunches were confirmed when I navigated to iStorage's site in shiny IE8, which promptly did nothing and showed a red "x" in the folder window. I had to add the URL for iStorage to my Trusted Sites, which Iomega provided instructions for on the page.
After restarting IE though, I received a little yellow toolbar that normally allows you to run ActiveX controls, except in this situation, I was informed the ActiveX control was attempting to do something that IE8 didn't like and IE then gave no option to run the plugin. Understand that this is after I told IE8 to trust iStorage's website.
Going back to the "Lite" interface yielded a pretty ugly 1990s-style web interface. I tried uploading multiple files to the website at once, only to have just the first file in the series work every time. I reproduced this issue in Firefox, IE8 and Google Chrome.
Also, do not expect to be able to upload large files. I tried upload a 200 MB ISO file, which the interface stalled on. After awhile with zero indication it was doing anything, the website informed me the transfer had failed. If I were any normal person, though, I would have closed my window and tried something else by that time.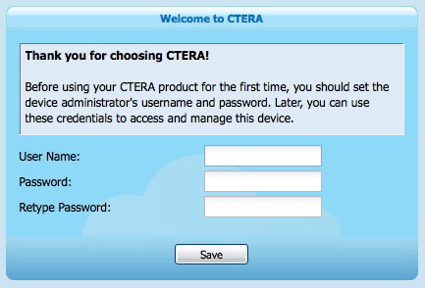 The login screen provides 'standard' and 'secure' logins. Why isn't everything secure?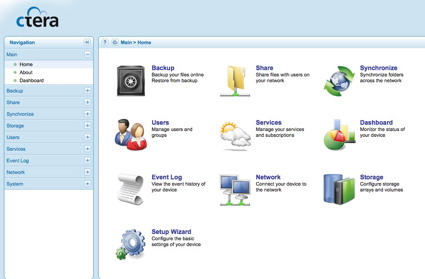 The home screen.
The warning message at the top of the tab was after I told IE8 to trust iStorage to run ActiveX controls.
IE8 picked up some errors in the ASP files that iStorage uses.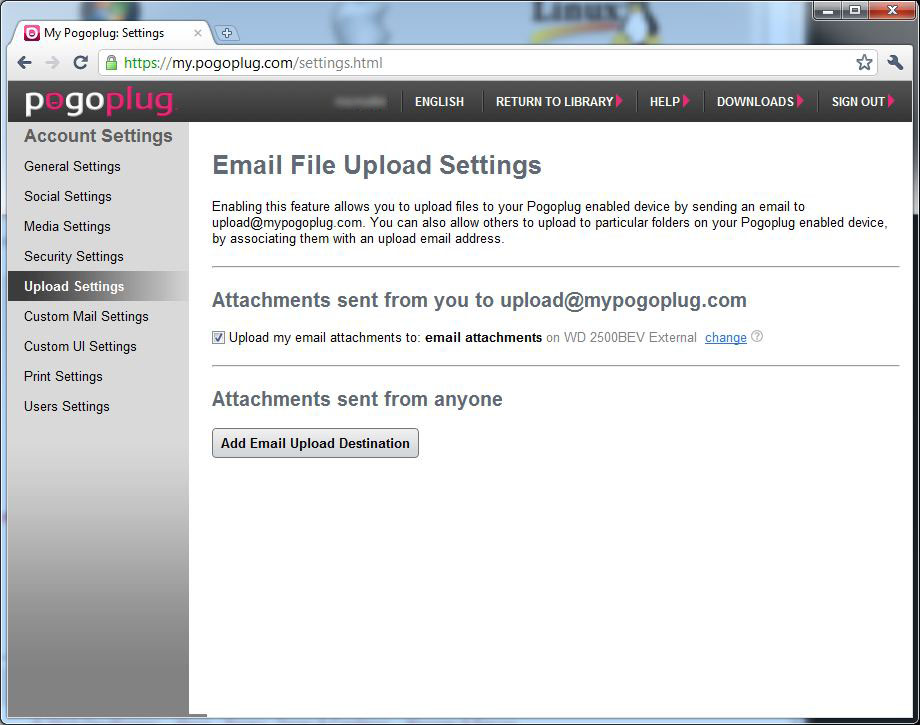 Uploading files using iStorage 'Lite' interface.
Upload progress is measured in a pop-up window.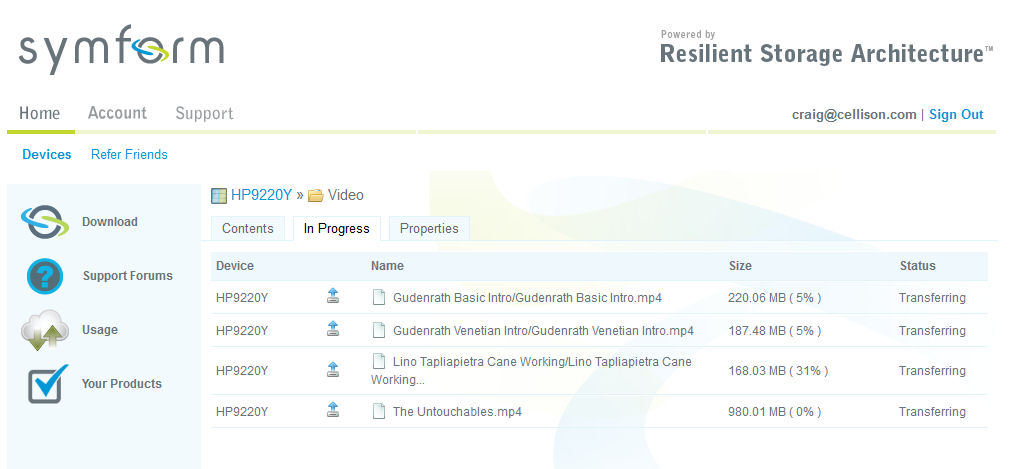 Once the upload actually kicks off, this progress meter is shown.
Whalemail is iStorage's way to share access to files.
Whalemail download screen accessed from link in the sent email.
Access, Support, Security
Support
Email

N

Online Ticket

N

IM / Chat

N

Phone

Y

Knowledge Base

Y

Tutorials

Y

Access
Browser-based file manager

Y

FTP

N

Email link

Y

Blackberry

N

iOS

N

Android

N

Windows Mobile

N
Support resources are very disappointing. The Iomega website pools all products into a single web portal, which has a dated interface.
Everything is accessed by searching a knowledgebase or trying out one of the three "support" options: phone, 1-to-1 live chat, or forums.
Out of the three, the only real support option is via telephone, since the live chat requires you to enter a device serial number, which, last time I checked, iStorage doesn't have.
The forums are ridiculously slow to load, and poorly designed as well. Searching the knowledge base for "iStorage" yielded 86 results, but only about the first 25 or so results were related.
There is no real mention of security on the iStorage website other than that SSL is used to encrypt the communication between your browser and Iomega's servers. A buried knowledgebase article that I found entitled "How safe are the servers where my iStorage data is stored?" reads more like a piece of marketing material rather than a knowledgebase article. So without seeing that your data is stored securely, I would not recommend storing anything that you would be worried about someone seeing.
Overall, the Iomega product is a very weak offering at best, and has clearly not seen much development investment. I can't honestly recommend a single aspect of the solution, and recommend looking at any of the other products on SmallCloudBuilder for better options when it comes to cloud storage.