Minus has updated its iPhone app and Firefox and Chrome extensions.
The new version of the iPhone app now supports uploading and viewing videos and photos, preview of TXT, Excel, Word and PDF files and a new look and feel (see screenshot).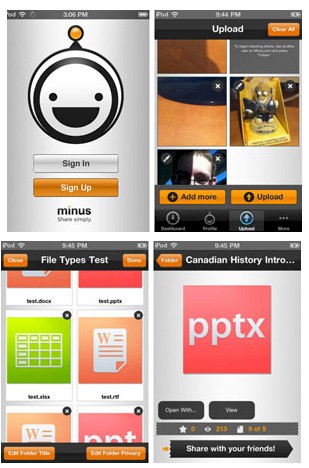 The new browser extensions have a new look and feel and support in-browser image editing, screen capture from your browser and hotkey customization.
Minus' blog has more info and download links.