At a glance
Product
MyOtherDrive MyOtherDrive () [Website]
Summary
MyOtherDrive is a cloud storage and backup product that needs more polishing before it can play with the big kids.
Pros
• Java application means easy cross-platform support.
• Cheaper than Mozy or others for amount of space offered.
• Decent security model, when encryption is selected.
Cons
• Client interface is ugly and tough to use.
• Documentation is tough to hunt through.
• Support options aren't documented well.
• Slow upload speed for backups.
• Website seems very reliant on Java App; isn't very useful.
• Needs better explanation of sharing and/or fewer options.
Typical Price: $5
Features
Private Sharing

Y

Share Groups

Y

Backup

Y

Search

N

Syncing

Y

File versioning (number)
0
File versioning (days)
0
File size limit (GB)
9999

Account Types
Unlimited

N

Free

Y

Free Trial

N

Home

Y

Business

Y

Monthly Billed

Y

Yearly Billed

Y

Min. Limit (GB)
2
Max. Limit (GB)
10000
Free space (GB)
2

OS
Windows

Y

Mac OS

Y

Linux

Y
MyOtherDrive is completely cloud-based, with no installable client. Yet it offers scheduled backups, which generally require a client.
The feature set is fairly complete as far as cloud storage and backup products are concerned. File sharing can be done either privately (with other members) or publicly. Backup is inclusive, and encrypted if chosen. Overall, the product seems to be well put together. But you never can judge a book by its cover.
Account Types
There are three different account types: Free, Pro, and Enterprise. Free users are given 2 GB of storage and have complete access to the product, except for file linking. File linking is the equivalent of permanently linking to a shared file, which is useful when linking to it from a website. Free users are also shown ads to subsidize their free experience.
Pro users can buy 100, 500, or 1000 GB worth of storage. Pricing comes in at $5/Month, $10/month, or $20/month, respectively. 100 and 500 GB plans can be purchased in yearly amounts for $55 or $110 per year. The 1000 GB plan is monthly only, but can be bought yearly through the Enterprise plans.
Enterprise plans come in at 1, 2, 5, and 10 TB increments. Pricing starts at $240/year for 1 TB, and scales to $2,400 for 10TB. No monthly contracts are available, and I can't find any difference between the Pro and Enterprise plans other than storage available. Yearly plans are refundable at a prorated amount, which isn't posted on the website but was answered via a support email.
For purposes of the review, I reviewed the free product, so I did not get to try out the perma-link functionality.
Installation, Setup, and In Use
As I mentioned in the intro, MyOtherDrive is completely cloud-based. So you don't "install" a client on your system. How does backup even work? Well once you've signed up for a contract, you're presented with a button labeled "Launch File Manager".
The file manager is, in fact, a Java application that gets downloaded and run on your local system, every time. We've seen this before with LaCie's Wuala, but offered with the option to install a local version of the application, as well. In fact you had to install it to use the scheduled backup function.
So how do scheduled backups work? MyOtherDrive's Java platform actually does download software onto your computer. But unless you go diving into the documentation, you wouldn't know. That's a shady practice, and could be better explained by MyOtherDrive.
This piece of software, entitled "backup.jar" is what actually connects your system to MyOtherDrive's cloud based upon the schedule you set up in the system. Setting up a backup is straightforward, but needs better explanation. Also, Mac and Linux users need to manually create launchd / cron jobs, depending on your platform.
Launchd is something many Mac users have never heard of, and aren't even aware is running. This is partially why Wuala has an installable version of their app, because running through the installer allows Wuala manage the creation of launchd jobs for the user. The same reasoning is applicable to Linux, although some Linux distributions allow users to create their own cron jobs.
Another sticking point is the concept of "folder mapping", which, while interesting, could be done much more easily. What it does is map a folder on your PC to a folder in your MyOtherDrive account. This folders could be called anything, and as such needs the mapping to figure out where the files should be placed.
Honestly though, not many people are going to call their cloud folders a different name than the folder's PC name. I can see the usage case, but it's not worth the extra hassle of trying to explain folder mapping to end users (which isn't done well anyway).
The application when first launched.
Initial backup options and setup.
Source and destination folder mapping = confusing.
The auto-suggest feature is a little over-zealous.
A successfully mapped folder.
Here's what the backup looks like when running.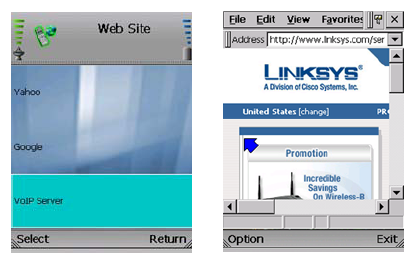 This is the website home page.
Files as viewed through the website.
Sharing options in the Java application are overkill for most users.
These different selections are different depending on the file you are sharing.
The photo browser works ok, but didn't pickup some photos from the folder I uploaded.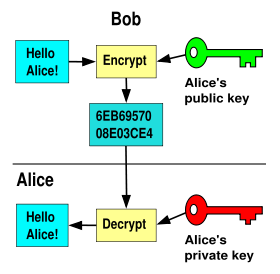 Encryption is not enabled by default on folders, and needs a password set to work.
Encryption options for a particular folder.
There is an auto-suggest feature for mappings that doesn't work well at all. It chose all the major folders on my test machines, including things like the entire Applications directory on my Mac. This is a coding issue, and just needs some sensible presets defined for the particular platform you're on.
Once you trudge through setting up the folder mappings, backups proceed without a problem. What's not explained in the mapping "wizard" is that your files won't be encrypted when stored. This is actually a step that needs to happen before you set up a backup, and one I didn't realize reading through the documentation.
The process involves first creating a MyOtherDrive folder, and then clicking the "encrypt" button with the new folder selected. This will prompt you to set up your password for it, which is stored locally on your PC. MyOtherDrive then uses this to encrypt all files stored in that folder.
Encryption is done locally, and the password is never shared, so you'll have to remember the password used. You can do crazy things like set individual passwords for each folder, but the software only tracks the last password used, so you'll have to re-enter the password for each different folder.
File Sharing is a somewhat convoluted affair, primarily because you can access files from both the website and from the Java application. The website can enable public or private sharing, but anything else, like managing the password for the share, or getting the URL to the share, is done via the Java app. I would say just ditch the sharing part of the website and focus people on the Java application. Forcing users down a single track makes support easier, and in the long run helps them learn the system better.
Speed on the whole was slow with myOtherDrive. I averaged about 1 Mbps upload on my 25/25 line. Downloads were faster at around 15 Mbps. Note to Mac users: Use Safari, as Firefox and Chrome made my system shoot up to 100% CPU usage and just brought the system to a crawl. Safari on the other hand acted as if nothing was happening.
Access, Support, and Security
Support
Email

Y

Online Ticket

N

IM / Chat

N

Phone

N

Knowledge Base

Y

Tutorials

Y

Access
Browser-based file manager

Y

FTP

N

Email link

Y

Blackberry

N

iOS

N

Android

N

Windows Mobile

N
Access is done primarily through the Java application, whose interface is not pretty, to put it lightly. I understand native Java applications are tougher to skin, but MyOtherDrive's app feels like it belongs back on Windows 95.
There are a few things that can be done through the website.But most of these eventually lead to the Java application launching anyway. As I mentioned above, the whole system needs some streamlining and integration, with a focus on either the website or the Java app.
Uploading photos enables the ability to print those photos through a professional print service. However, you can't actually buy the service yet, because MyOtherDrive "has not determined the shipping rates" yet. I'm unsure how long this has been in testing, but the error message states it should be ready "in a week".
Support is nearly nonexistent. There's an FAQ and a Help section, which are basically two FAQs. There's no manual, but there are some text-based tutorials that could at least use some screen shots. The only way to contact MyOtherDrive is through a web-based email form, which doesn't seem to generate a ticket.
One thing MyOtherDrive offers is the ability to send in or receive a USB Hard drive with all your data on it. They will then load the data for you, or send you all your files on it, depending on the case. This is a service I think all cloud storage vendors should offer, and I think will offer as data sets grow.
Security appears to be relatively adequate, but requires digging through the FAQs to figure out. It appears once you properly enable encryption, all files are encrypted using AES-128 before being transferred over SSL. AES-128 could be bumped up to AES-256, but the developers insist that 128-bit is good enough. Security-minded folks will note that the RC5 challenge is a brute-force attack, which isn't what most attacks are today on the 'Net.
Overall, MyOtherDrive needs some polish. Core features work, but could be done better. Compared to better polished and more popular products like Crashplan or Carbonite, MyOtherDrive has plenty of work to do to become a serious cloud backup / storage contender.