D-Link says that it will ship its Xtreme N 450 Dual Band Router in Q2 2009. Basically a faster version of its DIR-855, the simultaneous dual-band (two radio) router will also include the SharePort USB sharing function rolled out across its existing product line.
Pricing was not announced, but with the DIR-855 still selling for more than $300, it won't be cheap. It's safe to assume that you'll need new client adapters to reach the full 450 Mbps (raw data rate) speed, but D-Link didn't announce any.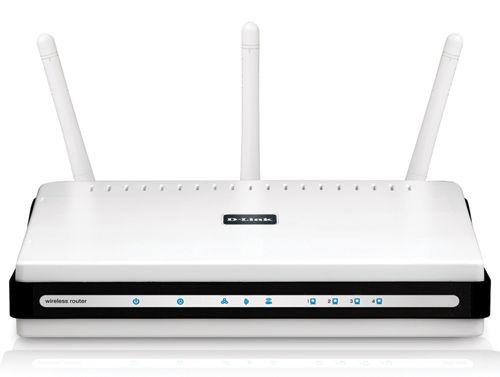 Xtreme N 450 Dual Band Router
For those who like their storage and router in the same box, the Xtreme N DIR-685 can accept a 2.5" hard drive in an internal slot to enable its NAS features. The 3.2-inch LCD monitor on the face displays photos, widgets and router performance and status information. D-Link has also partnered with FrameChannel for display of Internet content.
The single-band (2.4 GHz) 685 also includes SharePort USB-sharing, UPnP AV media and FTP servers and BitTorrent download client.
Neither pricing nor availability were given, so don't expect to see this one on the shelves for awhile.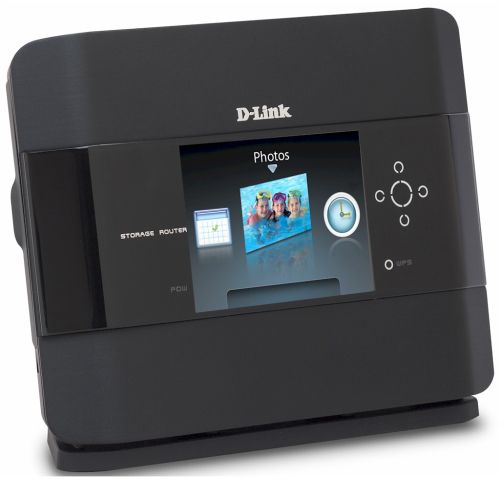 Xtreme N DIR-685 Wireless Router
The DCS-1130 802.11n Wireless and DCS-1100 Wired Network Cameras can be monitored via web browser, 3GPP-enabled mobile phones or devices supporting RTSP (Real Time Streaming Protocol). The DCS-1130 connects via 2.4 GHz draft 802.11n wireless or 10/100 Ethernet and the DCS-1100 connects via 10/100 Ethernet only.
"Sharp" resolution and 16x digital zoom were mentioned, but no pricing or availability.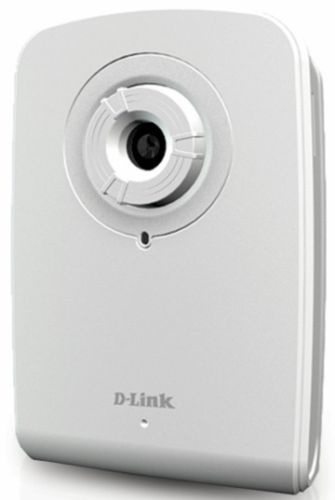 DCS-1100 Network Camera
The DNS-722-4 2-Bay NVR Basic and DNS-726-4 2-Bay NVR Pro network video recorders are standalone serial ATA RAID NVRs that feature security lock, 24/7 recording with a PC, browser-based GUI for multiple camera management and direct access viewing. The NVR's can monitor all camera "triggers" from motion detection or digital input interface.
Other features include an intelligent search function (motion detected, object missing, focus lost, camera occlusion, etc.), multiple channel playback (4 channels for the DNS-726-4, one for the 722-4), up to 16x forward and backward playback, step playback and video enhancement.
The "Basic" will work only with D-Link-brand network cameras, while the "Pro" will work with netcams from Axis, Sony and Panasonic in addition to D-Link's. Both will be available this quarter at MSRPs of $399 for the DSN-722-4 and $699.99 for the DSN-726-4.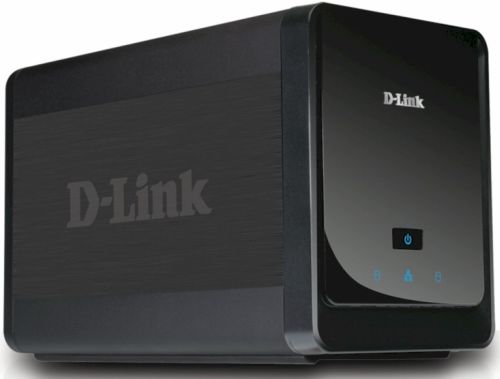 DNS-722-4 2-Bay NVR Basic
The SideStage is a 7" 800 by 480 LCD Display that connects via USB for Windows desktop extension. D-Link says that SideStage is "compatible with virtually all CRT and flat panel monitors" and supports standard and wide screen aspect ratios and 32-bit True Color. D-Link said they will announce price when the SideStage ships "later this year".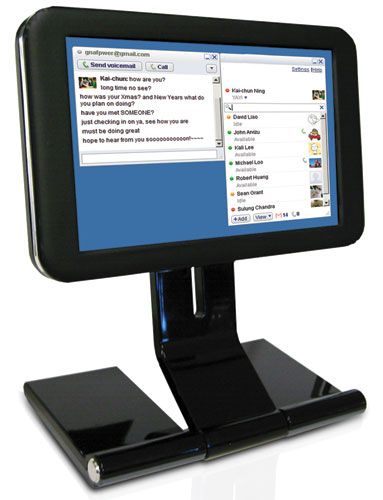 SideStage Monitor
The one product to have pricing and availability was actually announced at last year's CES by MoCa chipmaker Entropic and last May by D-Link.
The DXN-220 Coax Ethernet Adapter also comes in the DXN-221 Kit of two adapters. The MoCA-certified adapter allows home TV coax cabling to be used to extend or bridge Ethernet networks.
D-Link is saying this quarter for the adapter and MSRP's of $109.99 for the single adapter and $199.99 for the kit. Maybe the third time's the charm?

DXN-220 Coax Ethernet Adapter
Finally, the last product announced was the PC-on-TV Wireless USB to HDMI Media Player. But I get the feeling that this one is still a prototype, although it will probably be displayed at the show.
This is basically the DPG-1200 PC-on-TV released last year, but using a Wireless USB connection and sporting an HDMI output. Only somewhere in the bowels of D-Link lies the answer to the questions of when and how much.