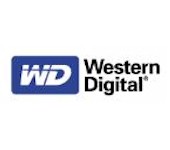 Western Digital has announced a portable Wi-Fi hard drive.
The My Passport Wireless drive supports content sharing to up to eight devices via its built in N150 Wi-Fi router, sharing HD video to up to four of those devices simultaneously. It also acts as a standard USB 3.0 portable drive.
The built-in rechargeable battery provides up to six hours of continuous streaming and up to 20 hours of standby power. Other features include an SD card slot and FTP server.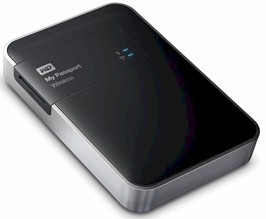 WD My Passport Wireless Drive
The My Passport Wireless drive is currently available for advance order online at wdstore.com and will be generally available later this month. MSRP is $129.99 USD for 500 GB, $179.99 USD for 1 TB and $219.99 for 2 TB.