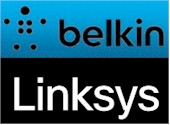 Linksys has announced a line of small-biz unmanaged switches and two VPN routers.
The company said it is getting back into serving small business customers because it sees an opportunity to better serve the space based on its past experience with customers, resellers and partners.
The switch line includes unmanaged Gigabit 5, 8, 16 and 24-port models and unmanaged Gigabit 8, 16 and 24-port versions that include 802.3 af/at PoE. All are desktop models, except the 24 ports, which are rackmount.
The LGS108P eight-port PoE switch supports a total 50 W budget on the first four ports and the LGS116P 16 port switch lights up the first eight ports with a total 80 W budget. The LGS124P 24 port PoE switch supports 120 W of PoE power on twelve ports.
All models support power down of unused ports and smart power for shorter cable connects. The 16 and 24 port models also support 802.1p and DSCP QoS tags.

Linksys LGS180P 8-Port Desktop Gigabit PoE Switch
All switches are covered by a lifetime limited warranty and have the MSRPs below. All are shipping now except the LGS124P, which should ship by the end of November.
Linksys Unmanaged Switches
LGS105 – $49.99
LGS108 – $59.99
LGS116 – $179.99
LGS124 – $229.99
Linksys Unmanaged PoE Switches
LGS108P – $179.99
LGS116P – $299.99
LGS124P – $449.99 Planned for Availability by the end of November
The LRT214 Gigabit VPN Router and LRT224 Dual WAN Gigabit VPN Router are VPN routers with four switched Gigabit Ethernet LAN ports and one and two Gigabit WAN ports, respectively. Both support PPTP, five OpenVPN and 50 IPsec tunnels.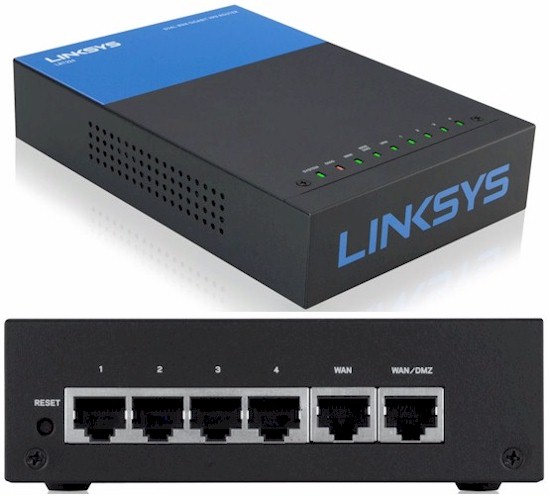 Linksys LRT224 Dual WAN Gigabit VPN Router
Features include SPI firewall with URL filtering, access control, port forwarding and port triggering. Other features include IPv6 support, 1-to-1 NAS, five tagged VLANs with inter-VLAN routing, access and trunking and independent DHCP, upstream and downstream QoS bandwidth control per service and IP and three level priority-based QoS.
The LRT214 and LRT224 are slated to begin shipping in December at MSRPs of $229.99 and $299.99, respectively.