Here are some announcements we missed this week.
ZyXEL Announces Two AC Business Class APs
ZyXEL has added two new products to its 11AC Access Point series: The WAC6103D-I 11AC Dual Band Access Point (AP) and NWA5123-AC Unified Access Point. The WAC6103D-I has a slim form factor, optimized for mounting on ceilings and walls. The NWA5123-AC is a 2-in-1 standalone / managed AP capable of gigabit Wi-Fi speeds and speedy deployment. MSRP for the NWA5123-AC will be $275.00 and $375.00 for the WAC6103D-I. [Full release].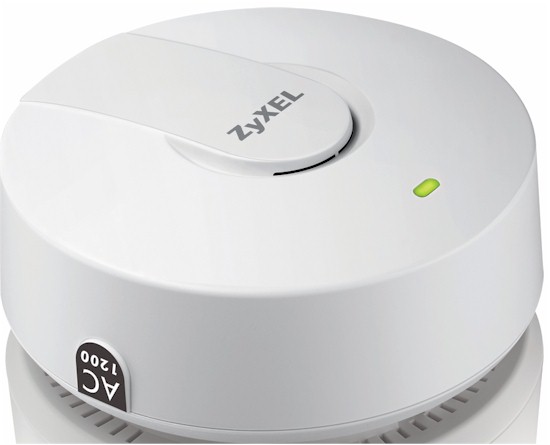 ZyXEL NWA5123-AC access point
QNAP Supports Netflix on Android NAS
QNAP announced that the QTS & Android dual-system TAS-168/268 NAS now supports Netflix. The TAS-168/268 is the first Android-based NAS that supports Netflix, and users can download the free Netflix app from Google Play on Android. [Full release].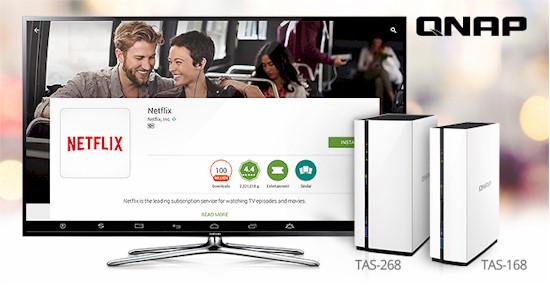 QNAP and Netflix
Edimax Launches 180 Degree Fisheye NetCam
Edimax Technology announced its first 180-degree fisheye network camera. The IC-5150W features free cloud storage with no subscription fees, motion and sound detection, ePTZ, microSD/SDHC slot for local storage, remote viewing via the free iOS & Android smartphone app and push notifications and alerts. [Full release].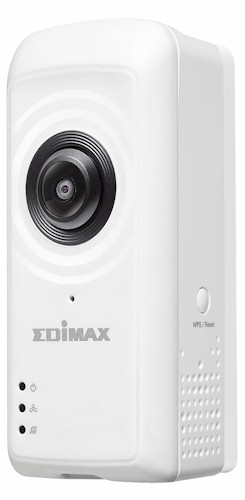 Edimax IC-5150W Fisheye Netcam
The company also announced the IC-5150Pi, a version of the same network camera compatible with Raspberry Pi, and a strategic partnership with GEO Semiconductor for developing IoT and video applications for Raspberry Pi. [Full release].