Cisco is continuing to tweak the branding of its unpopular consumer cloud router platform in preparation for Linksys' sale.
I fired up my iPad this morning and found an App Store update notification for the Cisco Connect Cloud (CCC) app. It's now called Linksys Smart Wi-Fi.
This brings the app more in line with the now-we-understand-why re-emergence of Linksys as the primary branding for Cisco's consumer networking products.
There is nary a mention of the old Cisco Connect Cloud moniker on the Cisco Home site. It looks like a global search-and-replace has been done, substituting "Linksys Smart Wi-Fi" all mentions of CCC, although references to CCC still come up via a Home site search. The main oddity is the redirection of linksyssmartwifi.com back to ciscoconnectcloud.com, since you would think it would now be the other way around.
Cisco has struggled with its cloud router branding from the start. Although prominent on the Home website, "Cloud" was never a prominent part of the product packaging branding. Instead, App Enabled was prominently featured on EA series router box fronts.
When it became clear that "cloud" was a liability, "smart" was determined to be a safer bet and so "Smart Wi-Fi" routers were born. The EA series because "Linksys Smart Wi-Fi Routers" and got bold new packaging with "Linksys" taking center stage.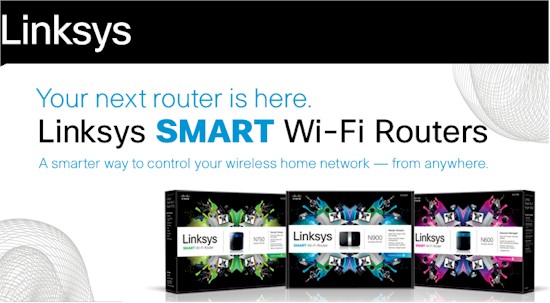 All this shows that the plan to sell off Linksys was probably hatched back around mid-year.