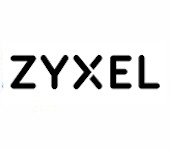 ZyXEL has announced two gigabit speed powerline adapters, one SISO, one MIMO.
The PLA5206 1000 Mbps Powerline Gigabit Ethernet Adapter is a HomePlug AV2 compliant SISO adapter supporting maximum raw data rates of 1000 Mbps.
The adapter is backward compatible with HomePlug AV products and complies to IEEE 1901. LAN connection is via a single Gigabit Ethernet port.
Other features include a power-save mode that kicks in after no Ethernet link for 60 seconds, 128 bit AES encryption and multi-color HomePlug link quality indicator.
The PLA5206 achieves its high link rate by using a wider frequency band (from ~1.8MHz – ~86.1MHz) than AV2 "600 Mbps" adapters, which use a 2 to 68 MHz band. It is based on Broadcom's BCM60333 HomePlug AV2 SISO chipset.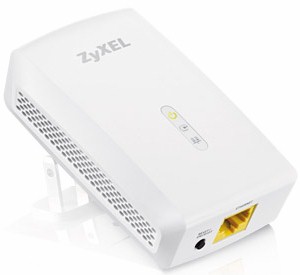 ZyXEL PLA5206
The PLA5206 will be sold only in a PLA5206KIT of two, with an MSRP of $160. NewEgg currently has an exclusive on the product for $129.
ZyXEL also announced its PLA5405 1.2 Gbps HomePlug AV2 adapter. The PLA5405 uses "Line-Neutral / Line-Ground MIMO smart-antenna technology" to achieve the higher link rate, while using the narrower 2 – 68 Mbps band.
It uses Qualcomm Atheros' QCA7500 chipset, the same used in TRENDnet's TPL-420EK that was announced at CES for September shipment, then slipped to October.
October looks to be the month for MIMO HomePlug AV2 adapters, since that's when the PLA5405, presumably in kit-of-two form as the PLA5405KIT will be shipping. ZyXEL did not set pricing, but they'll have to beat TRENDnet's $99 for the TPL-420EK kit.