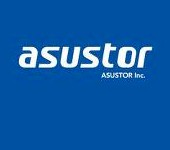 Updated – ASUSTOR has added four Intel Celeron powered NASes.
The AS5002T and AS5004T run on 2.41 GHz dual-core Intel Celeron J1800 CPUs with 1 GB DDR3 RAM, while the AS5102T and AS5104T are based on 2.0 GHz quad-core J1900 Celerons with 2 GB RAM. RAM is expandable to a total 8 GB RAM in all models.
Port complement for all four is dual aggregatable Gigabit Ethernet, two USB 2.0, three USB 3.0, two eSATA, one HDMI and one S/PDIF. All accept 2.5" and 3.5" hard or solid-state drives.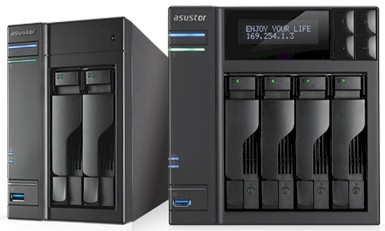 ASUSTOR 5 Series NASes
The new models run ASUSTOR's ADM 2.3 operating system with new features including support for TFTP, SMB 2.0 and proxy server connection, multiple data protection mechanisms and Windows ACL advanced file permissions management.
The AS5002T, AS5004T, AS5102T and AS5104T all have three-year limited warranties and will be available shortly. MSRPs are $308, $408, $408 and $508, respectively.