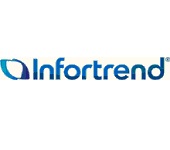 Infortrend wants you to try one of its NASes risk-free.
The company has announced a 90-day "Buy & Try" program for end-user customers in North America. The promotion allows "qualified" end-user customers in North America to acquire an Infortrend EonNAS Pro Series, EonNAS 1000 Series, or EonNAS 3000 Series NAS on 90-day trial basis.
Infortrend Try Before You Buy
The catch is you need to buy the NAS up front. You then have 90 days to try it or return it for a full refund. You will probably want to check the Terms and Conditions before you buy to see if the program is for you.
The program "will continue until further notice" and the EonNAS Pro 210 is excluded from the offer. Visit Infortrend's promotion page for more info.