Plextor has added a four-bay model to its NAS product line.
The PX-NAS4 has four hot-swap 3.5" SATA drive bays and supports JBOD, RAID0, RAID1, RAID5 or RAID10 volumes. Attached eSATA drives can be incorporated into RAID arrays via two ports and two USB 2.0 ports are available for additional storage. Other volume options include iSCSI targets and AES 256-bit encryption.
Features include hot spare, dual Gigabit Ethernet ports with failover and load balance modes, disk quotas, volume snapshots, iSCSI initiatior, Apple Time Machine and SMB, NFS and AFP network file system support.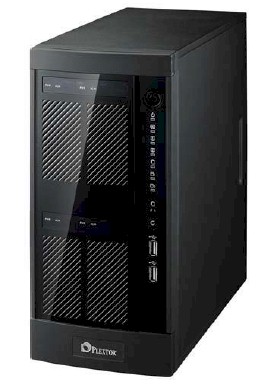 The PX-NAS4 will be available end of November with an MSRP of $399.99 for a diskless configuration.