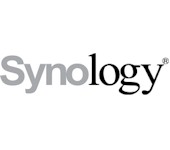 Update 2 – Synology has released its latest NAS OS.
Update 11/7/14 7:20 AM ET – Problem appears to be resolved.
Update 11/6/14 1:43 PM ET – Synology sources say that the company has decided to delay the release of DSM 5.1. No new release date has been set.
---
DSM 5.1 supports DiskStation or RackStation x11 series and later and includes the following:
Cloud Sync now supports OneDrive and Box. Backup is supported to Microsoft Azure. The Explore feature allows for browsing for and retrieving single files from Amazon's Glacier service.
Sync control – Administrators can create syncing profiles. Synced files can retain ACL permissions.
Note Station and DS note- Create, share, and sync digital notes and notebooks with a browser or mobile device. It's even possible to import notes from Evernote.
Security Advisor provides reports and advice to improve security, and can even remove known malware.
AppArmor protects system resources from malicious software.
Package Center now supports digital signatures to prevent installing tampered software usage.
SSD cache is now supported for High Availability clusters. Read-only caching now requires only one disk.
VMware VAAI for NFS- Full File Clone and Reserve Space
Scheduled iSCSI LUN snapshots
Service by interface- Services can be restricted to specific network interfaces for improved control
Proxy server- Speed load times for common pages, and even restrict available sites
CardDAV- Address book access and synchronization between desktop and mobile clients
For more information consult the DSM 5.1 feature list or visit the demo site.