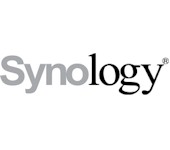 Synology has announced a new rackmount NAS with only two bays.
The RS214 is a follow-on to the company's RS212 RackStation. Both are 1U height, 12 inch deep NASes with two hot-swappable bays, supporting both 2.5" and 3.5" hard and solid-state drives.
The RS214's hardware platform uses a single-core 1.2 GHz SoC with on-chip floating point and hardware encryption engines mated with 512 MB of DDR3 RAM. The RS212 uses a single-core 1.6 GHz SoC with hardware encryption engine with 256 MB of DDR3 RAM.
The RS214 also has dual, aggregatable Gigabit Ethernet ports and two USB 2.0, two USB 3.0 and one eSATA ports.

Synology RS214
The RS214 runs Synology's recently-released DSM 4.3 OS with many cloud-based features. It is shipping now at a U.S. MSRP of $499.99.