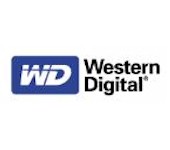 WD has expanded its NAS-friendly Red hard drive family.
Red drives are now available in a 2.5" format with 750 GB and 1 TB capacities.
For the 3.5" line, a 4 TB model has been added to the existing 1, 2, and 3 TB options that were announced last July.
Red drives are designed for use in one to five bay NASes for home or small office use.
All the new models are shipping now and all are covered by a three-year limited warranty. U.S. MSRPs for the new drives are:
2.5-inch 1 TB (WD10JFCX) $99
2.5-inch 750 GB (WD750BFCX) $79
3.5-inch 4 TB (WD40EFRX) $229