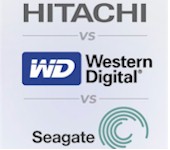 Backblaze has shared more of its hard drive reliability data, naming makes and models. The results may surprise you.
The cloud backup provider recently shared failure rate data on the consumer and Enterprise drives it uses. In today's latest post, Backblaze shares the statistics of failure rates by drive brand/model.
The summary graphic below may get drive fanbois' blood boiling. But Backblaze has the data to back up its conclusions and to guide the drives it is currently buying. (Spoiler: They're not Hitachis…)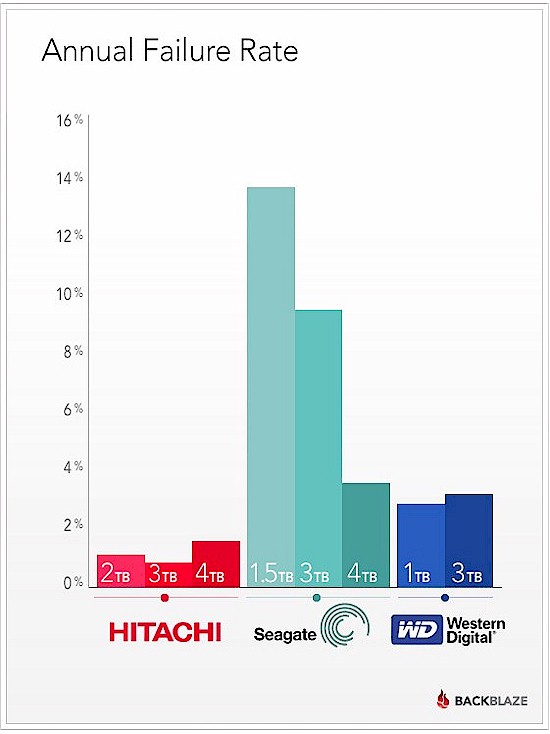 Backblaze Hard Drive Annual Failure Rate
Definitely worth the read.