Introduction
At a Glance
Product
Maxtor Central Axis (STM310005CAA00G-RK)
Summary
Single drive 1TB NAS with Gigabit Ethernet port, DLNA server and remote web access
Pros
• Good Value
• 5 year limited warranty
• Remote web-based access easy to set up and worked well
• Built-in DLNA multimedia server, iTunes
• USB support for external storage
Cons
• Unhelpful logs
If the thought of adding a NAS to your network intimidates you, Maxtor has a simple solution that will have you up and running in about 5 minutes. At first glance, the Maxtor Central Axis (CA) looks very similar to Maxtor's One Touch 4 products.
The front panel of this black pyramid-shaped device has white LEDs to indicate power, disk activity and status. The Central Axis contains a single 1 TB 7200RPM drive, so if you're looking for the fault tolerance that a multiple drive NAS offers, this is not the product for you.
Still, the Central Axis has a number of features including a DLNA-compliant media server, an iTunes server, remote browser-based access to files, and file backup software that could make it the ideal addition to your network.
The rear panel has a power switch, a USB port for connecting either a USB hard drive or printer, a Kensington-compatible security slot and a gigabit Ethernet port that supports 4K or 8K jumbo frames. On the bottom of the device, should you need it, there's a recessed reset switch.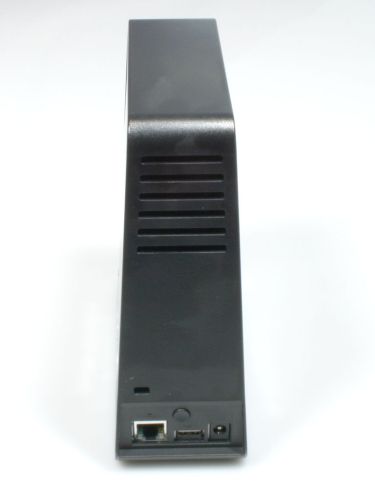 Figure 1: Central Axis rear view
Internal Info
The files on the CD that came with the CA indicated that it is running a modified version of FreeNAS, which Maxtor confirmed. This means that a UFS filesystem is used. We couldn't get the case open, but Maxtor also told us that the CA uses a Marvell Orion 5182 Network Storage processor and has 64 MB of RAM. They didn't provide details on the Ethernet device used, but our guess is that it's a Marvell 88E8118.
Since this is a single-drive product, you would expect power consumption to be low and it is at 15W active and 13W when drives are spun down.
Setup
The basic setup of the Central Axis is quite simple. Connect the "wall wart" power supply, connect it to your Ethernet network with the supplied cable and turn it on. When the status light stops blinking, ~ 90 seconds on our evaluation unit, the Central Axis is online.
Next, you install the Maxtor Manager software. The quick start guide has directions for XP, Vista and Mac OSX (10.4.11 or later) installations. Several of our test computers already had installations of Maxtor Manager used to manage Maxtor One Touch 4 hard drives, and we were pleased to see that the version included with the Central Axis supported both the features of the One Touch 4 Plus product as well as the Central Axis.
When you first launch the Maxtor Manger, it will search your network for a Central Axis NAS. By default, the Central Axis is configured to acquire an IP address from your network via DHCP. Figure 2 shows the Central Axis on our test network.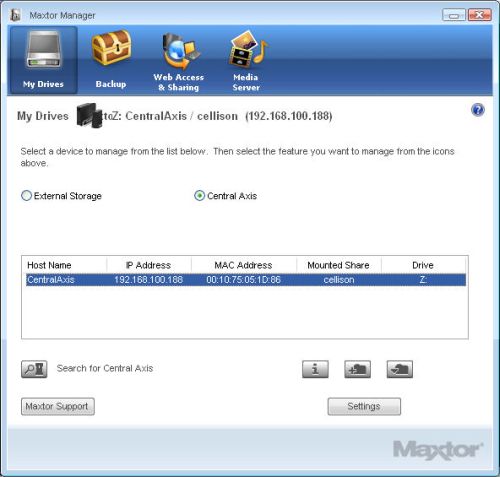 Figure 2: Maxtor Manager showing discovered Central Axis
Across the top of the screen are tabs for the basic functions of the Maxtor Manager. A click of the settings icon takes you to a menu page that will provide web access to the administrator's page.
The first time you log into the Central Axis, you are alerted that there is no administrator's password set. A three-step wizard takes you through naming the device, assigning it to a workgroup, enabling/disabling NTP and specifying a NTP time server, setting the time zone, enabling web access and setting the administrator's password. Upon completing the wizard, you get a confirmation screen showing your settings (Figure 3).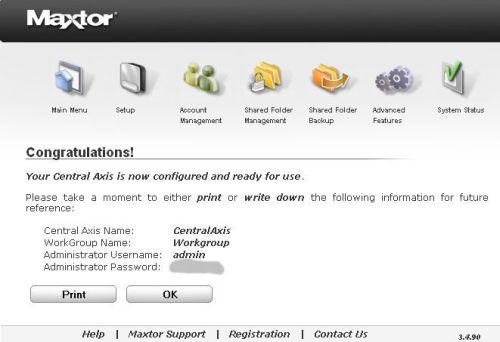 Figure 3: Initial Setup Complete
The Maxtor Manager, in addition to discovering and providing access to the admin page of your Central Axis, also allows you to create and schedule a backup plan, enable/disable remote web-based file browsing and enable/disable the media server.
The included backup software, however, is quite basic. You can schedule either a simple or a custom backup to occur each day at the same specified time. You can also select file types to include/exclude. However, it appears that you can only have one backup profile, so you couldn't, for example, back up My Documents at 8:00PM on Mondays, and Mail files daily.
We were also a bit disappointed that the Maxtor Manager features available on the Central Axis were a subset of the features available for the direct attached One Touch 4 Plus drives. For those products, you have the additional options of synchronizing files, encrypting files, or creating a disk image using a feature Maxtor calls "Safety Drill". Image backups using Safety Drill, something we use in our testing lab, would have been nice to include for Central Axis – especially since there's a Terabyte of storage.
Before leaving the topic of basic setup, there are a couple of important points to note:
Web Administration is done via HTTP, not HTTPS. There is no secure option for administering the Central Axis.
You can log in as admin multiple computers simultaneously.
There doesn't appear to be a time out on administrator logins
The system log is fairly useless. It doesn't log much of anything. Items not logged include system power up/down, administrator logins, creation/deletion of shares, remote access sessions, files uploaded/downloaded remotely, etc.
Though intended as a home/small office device, it's worth noting that the Central Axis can't join a domain, nor can you set user disk space quotas.
The web admin interface was tested with IE6, IE7 and Firefox 3.03 on a PC platform, as well as Firefox and Safari on a Mac. No problems were observed.
Feature Tour
The web-based administrative interface is quite straightforward to use. On the main menu page shown in Figure 4, you can select each sub-menu by clicking on the icons displayed across the top of the screen, or you can click on a link contained in a short description of each sub menu.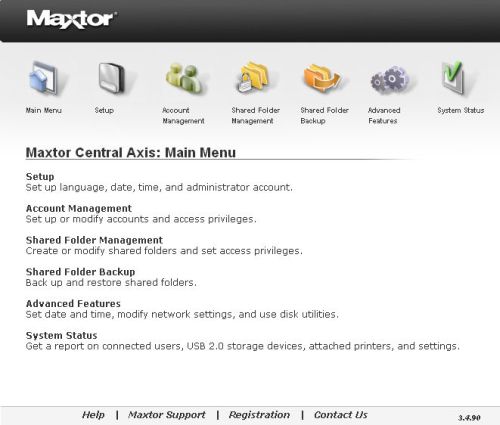 Figure 4: Main Menu
Most of the menu selections are fairly self-explanatory, so I'll comment only briefly on each one:
Setup – Walks you through the same three step setup wizard that you completed when you first logged into the system.
Account Management – Create, delete and edit users. You can also set folder privileges for individual users. The Central Axis does not support user groups.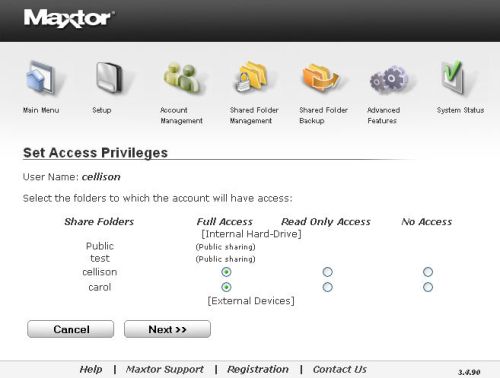 Figure 5: User Access Privileges
Shared Folder Management – Create, delete suspend or reactivate folders. Similar to the account folder control above, this lets you control access for each shared folder. Another function in this sub-menu lets you enable/disable the media server and specify where to look for multimedia content and iTunes music.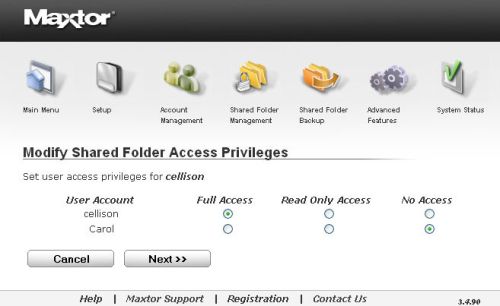 Figure 6: Share Access Privileges
Shared Folder Backup – If you have attached a USB hard drive to the Central Axis, you can back up shared folders to the external device. For our tests, we attached a Maxtor One Touch 4 Mini to the USB port on the Central Axis. The status page showed that it was formatted for NTFS.
When we tried to create a backup set to backup one of the shares, an alert notified us that NTFS format was incompatible. The Central Axis prompted us to reformat the drive. A Maxtor tech support person advised that the reformat would be FAT32. A couple of things to note:
The NTFS external drive mounted as a read-only public access device.
The Maxtor Central Axis doesn't support USB flash drives – only external drives. (though the flash keys may work…)
We connected another external USB drive that was formatted EXT3, and were able to backup a share to the external drive. The share backed up into a single tar.gz compressed file.
Advanced Features – Includes configuration of remote access, network settings, USB external device settings, a pointer back to the basic setup menu, and various system maintenance functions such as power settings and firmware upgrades (Figure 7).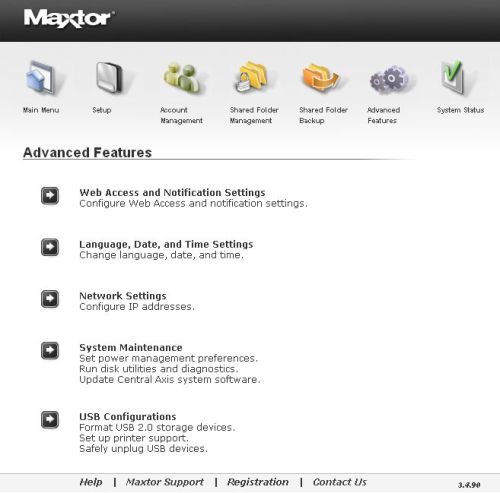 Figure 7: Advanced Features
System Status – This sub-menu provides summary information about accounts, share status, and web access status. Also available on this tab is the previously mentioned system log that essentially logs very little.
Hands on/Other Features
Like other competitive single drive NAS products, the Central Axis includes a DLNA-compliant media server as well as an iTunes server. You specify where to search for both the media files as well as iTunes music. There isn't, however, a button to force the NAS to refresh its media index.
So, if you add music to your Central Axis share that you've defined for iTunes, you really don't know how long it will be before those new tunes are available in the iTunes server. That being said, we copied a lot of music and tested the iTunes server both on the PC and the Mac platform. On both platforms, the iTunes server appeared under shared music – along with the iTunes servers running on other NAS products (Figure 8).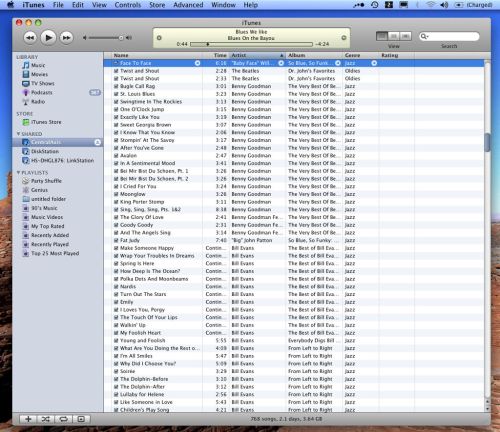 Figure 8: iTunes connected to Central Axis
The Central Axis is compatible with both PCs and Macs. Public shares were accessible without using a "guest" login. Limited access shares required the appropriate Central Axis user name/password to access. Figure 9 is a screenshot from our test MacBook.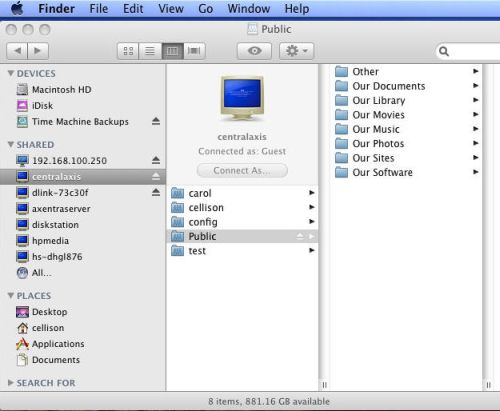 Figure 9: Mac OS share browsing
One feature we like on the Central Axis is remote access via a web browser. To access your Central Axis via the Internet, you first enable web sharing through the Maxtor Manager. You then log into the Central Axis with your credentials and create an account (free) with globalaccess.seagate.com. You merely type in your email address, and a link is emailed to the address you supplied. You click on the link and supply a password to finish the registration.
Once you've registered, you have access to all of the files that your Central Axis credentials permit. There's nothing else to configure. You don't have to open ports on your router, nor do you have to set up Dynamic DNS. (DDNS) Figure 10 shows the landing page for our test account.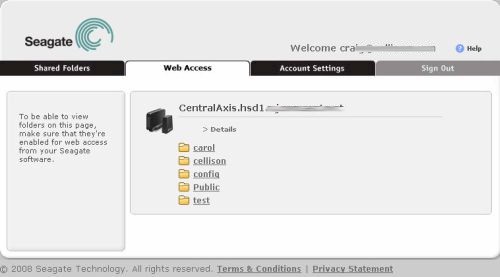 Figure 10: Web access
The web interface gives you the option of either a list view or a thumbnail preview. For photos, you can click on preview and a separate window will open with your preview (Figure 11). The preview pane also has the option of playing images in a slide show. The list view lets you upload or download files.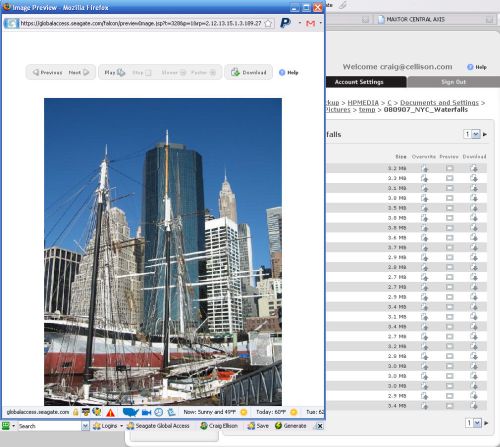 Figure 11: Web access list view w/ preview
The thumbnail view (Figure 12) shows your images and you can also optionally display their corresponding file names. The folder command bar at the left is visible in both the list and thumbnail views.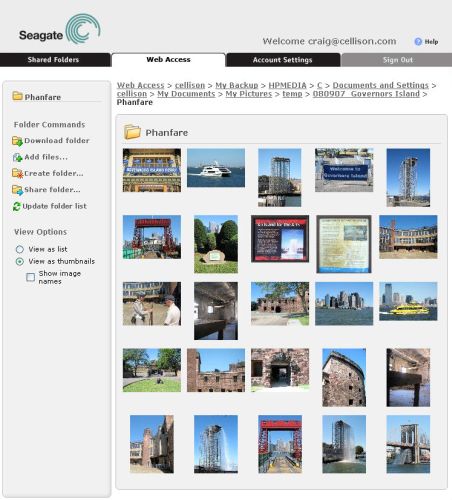 Figure 12: Web access thumbnail view
Performance
IOzone was used to check out the file system performance on the Central Axis (the full testing setup and methodology are described on this page). The test unit had the latest 3.4.90 firmware. We tested it with 100 Mbps, 1000 Mbps and 1000 Mbps with 4k jumbo LAN connections.
If you compare the performance of the Central Axis to all NAS products, it comes in fairly low on the NAS Charts. However, if you compare it to other single drive NAS products with gigabit Ethernet ports and media servers, the results are quite different.
Using this comparison criterion, for 1000 Mbps write performance, the Central Axis ranked third in the charts with an average throughput of 14.1 MB/sec.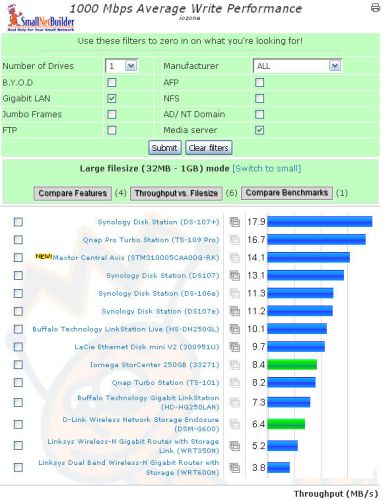 Figure 13: NAS Chart write rank – single drive, gigabit LAN
However, on read performance, average results were a bit more disappointing with the Central Axis coming in ninth with an average throughput of 12.1 MB/sec.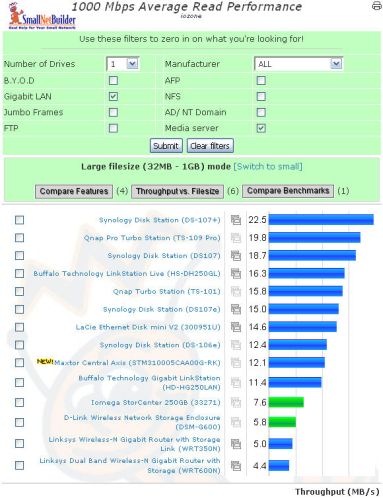 Figure 14: NAS Chart read rank – single drive, gigabit LAN
Comparing the three benchmark tests that we ran, Figure 15 shows that the Marvell CPU provides enough processing power to take advantage of the gigabit Ethernet connection and even 4k jumbo frames when writing. (Maximum possible uncached throughput with a 100 Mbps LAN connection is 12.5 MB/sec).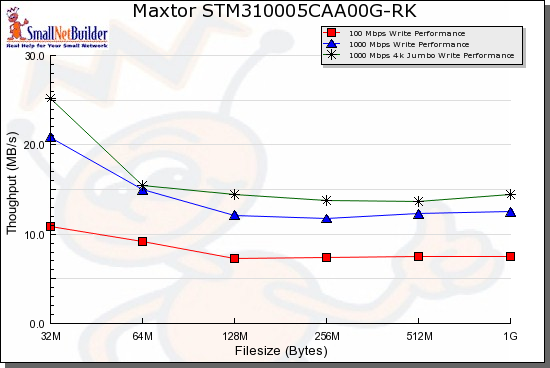 Figure 15: Write benchmark comparison
Figure 16 shows a similar picture for reads.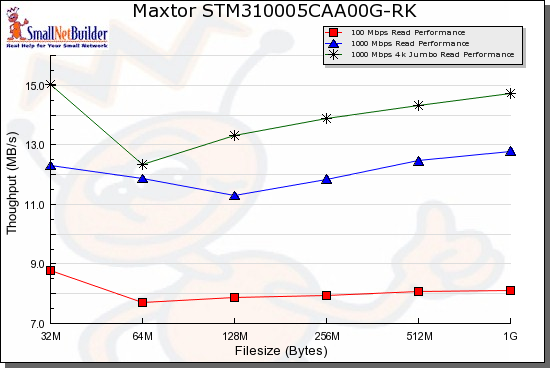 Figure 16: Read benchmark comparison
Figure 17 shows why the CA ranks lower in the read charts than in the write. Basically, caching effects at smaller filesizes boost the average throughput for the Large filesizes (from 32 MB to 1 GB). Once filesizes exceed the CA's 64 MB of RAM, write and read performance is just about equal.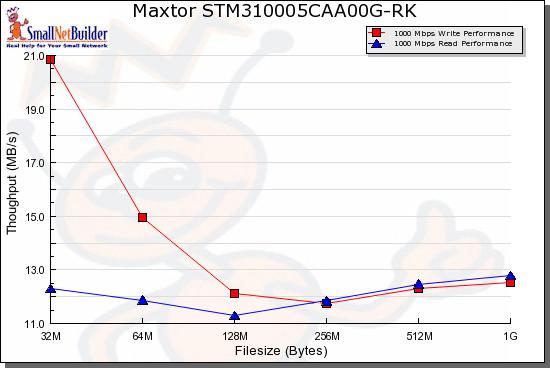 Figure 17: Write / read comparison – 1000 Mbps LAN
If you'd like to look at detailed throughput vs. filesize charts or make detailed product-to-product comparisons, use the NAS Charts.
Closing Thoughts
The Maxtor Central Axis has a list price of $319.95, but it's available on Pricegrabber.com for as low as $219 at the time of review. For a 1TB NAS, that's a great value. By comparison, the fastest single drive NAS, the DS-107+, sells for $289 and that's without a drive.
Granted, both the Synology and the QNAP NAS products that rank above the Central Axis in write performance include additional features such as a built-in web server with MySQL capabilities, FTP capabilities, and Photo-sharing. But if you're not going to use those features, why pay for them? The CA also compares favorably in performance and features to Buffalo's Linkstations and leaves Western Digitals MyBook Worlds in the dust in performance.
For many people, the hassle-free built-in file access via web browser will be all that they need. If you're still in doubt, the Limited 5 year warranty from Maxtor could seal the deal for you.