The QNAP TS-439 Pro II has been added to the NAS Charts.
The TS-439 Pro II is an update of the TS-439 Pro using an Intel D410 Atom @ 1.66 GHz CPU vs. an Intel Atom N270 @ 1.6 GHz. Memory stays the same at 1 GB, but flash has expanded to 512 MB from 128 MB. Basically, you can think of the 439 Pro II as a four-bay version of the TS-239 Pro II.
Like most of QNAP's new NASes, the 439 Pro II 's four drive trays have holes to accept both 2.5 and 3.5" SATA hot-swappable drives. Drives can be configured in Single Disk, JBOD, RAID 0/ 1/ 5/ 6/ 5+hot spare volumes. Multiple volumes and online RAID level migration and capacity expansion are supported.
The cabinet is the same size as the 439 Pro and looks identical from the front. But the rear panel's connector arrangement containins the same port complement as the TS-459 Pro of two Gigabit Ethernet, four USB 2.0 and two eSATA ports. There's also another USB 2.0 port on the front panel (Figure 1).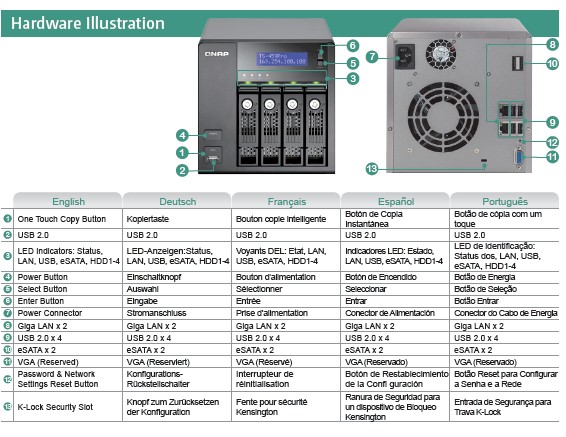 Figure 1: TS-439 Pro II front and rear panels
The USB ports support drive expansion, UPS shutdown sync and printer sharing. There is also a 15 pin VGA connector for console display. Root access via SSH and Telnet is also supported. The two10/100/1000 Ethernet ports support up to 9K jumbo frames and can be configured in separate, failover and aggregation modes.
I've learned that going through the bother of getting at the main board isn't that instructive, since the key components are covered with heat sinks. I'd expect the design to more similar to the TS-239 Pro II's than the newer TS-459 Pro. This means Intel Atom D410 @ 1.66 GHz, 1 GB SODIMM of DDR2 667 RAM, 512 MB IDE DOM (Disk on Memory), two Intel 82574L Gigabit Ethernet Controllers and an ITE IT8718F "Super I/O".
The TS-439 Pro II is about as quiet as the TS-459 Pro. With the power supply and main cabinet fans, plus the four drives spinning away, it gets a "medium-low" rating. This means you'll hear it in a quiet room, but it's not loud enough to be annoying / distracting.
Power consumption measured 48 W with four 1 TB Samsung HE103UJ 3.5" SATA drives QNAP supplied with the test sample spinning and a relatively high 29 W with the drives spun down after a programmable idle period.
Tests were run with 3.2.3 Build 0209T updated firmware using our standard test process. Write and read performance with a Gigabit LAN connection for four-drive RAID 0 and 5 volumes are plotted below. RAID 0 and 5 write speeds track surprisingly closely, and both RAID 0 and 5 writes show significant cache boost at file sizes below 512 MB.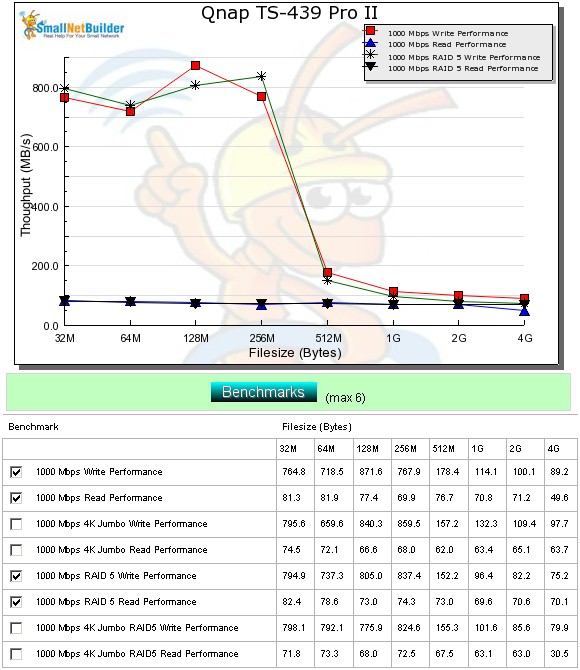 Figure 2: TS-439 Pro II Throughput vs. file size
Average RAID 5 write performance using a Gigabit Ethernet connection averaged 84.6 MB/s for file sizes between 32 MB and 4 GB, with cached behavior not included in the average calculation. Average RAID 5 read performance was significantly lower, measuring 74 MB/s. Both results still rank the TS-439 ProII among the current top five NASes for RAID 5 write and read.
RAID 5 write file copy performance using our Vista SP1-based test was a bit less impressive, coming in at 67.4 MB/s. But a RAID 5 file copy read of 90.3 MB/s was significantly better than the iozone-based results. RAID 5 file copy write ranking filtered for four-bay products only is shown in Figure 3. The read ranking isn't shown, but the 439 Pro II also ranks in third place there.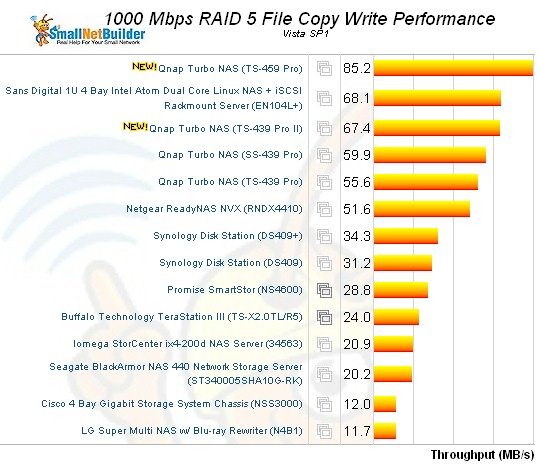 Figure 3: TS-439 Pro II RAID 5 File Copy Performance
QNAP products support FAT, NTFS and EXT3 and EXT4 formats for both USB and eSATA external drives, and you'll find backup test results for all six combinations in the Charts. As with the TS-459 and SS-439 Pro, highest backup speed was obtained using an NTFS formatted drive connected via eSATA. The 87.5 MB/s backup speed is due to QNAP's incorporation of Paragon's NTFS Linux driver.
I also tested write and read speed to a 10 GB iSCSI target volume created on a RAID 0 array. Running our standard Vista SP1 filecopy test yielded a write speed of 71.4 MB/s and 71 MB/s for read, again among the highest performance for four-drive NASes that I've seen.
Given the similarity to other QNAP NASes, there won't be a full review of the TS-439 Pro II. So use the NAS Charts to further explore its performance and compare it to other products.