Updated 9 Feb 2010: The QNAP TS-459 Pro has been added to the NAS Charts.
The TS-459 Pro is yet another QNAP four-bay NAS, this time using an 1.66 GHz Intel D510 Atom (Pineview) CPU and NM10 Express companion chipset. Like most of QNAP's new NASes, the 459's four drive trays have holes to accept both 2.5 and 3.5" SATA hot-swappable drives. Drives can be configured in Single Disk, JBOD, RAID 0/ 1/ 5/ 6/ 5+hot spare volumes. Multiple volumes and online RAID level migration and capacity expansion are supported.
The cabinet is the same size as the 459's predecessor, the TS-439 Pro, and looks identical from the front. But the rear panel's connector arrangement is slightly different, while containing the same port complement of two Gigabit Ethernet, four USB 2.0 and two eSATA ports. There's another USB 2.0 port on the front panel (Figure 1).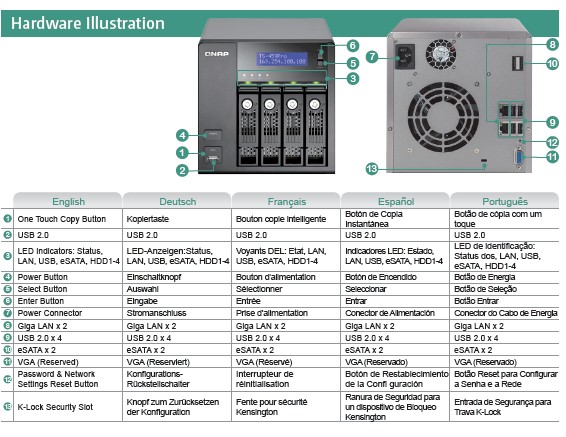 Figure 1: TS-459 Pro front and rear panels
I was able to figure out the trick for getting the main board and drive backplane apart so that I could take a board photo. The partially disassembled cabinet is shown in Figure 2, with the rear panel containing the main case fan removed.
Figure 2: TS-459 Pro inside
As noted above, the 459's hardware platform uses an Intel D510 Atom clocked at 1.66 GHz. The board shot in Figure 3 shows one SODIMM socket holding 1 GB of DDRII RAM and a 512 MB IDE DOM (Disk on Module), with an ITE IT8718F "Super I/O" and two Intel 82574L Gigabit Ethernet Controllers rounding out the rest of the design.
I didn't remove the heatsink, so I don't know what is providing support for the four SATA channels, given that the Intel NM10 Express chipset supports only two SATA channels. So I suspect that may be a Marvell 88SX7042 PCI-e 4-port SATA-II interface under there somewhere. 9 Feb 2010 Update: This Forum thread says SATA interface is via an Intel ICH9R.
Figure 3: TS-459 Pro Board
The TS-459 Pro is pretty quiet. But with the power supply and main cabinet fans, plus the four drives spinning away, I gave it a "medium-low" rating. This means you'll hear it in a quiet room, but it's not loud enough to be annoying / distracting.
Power consumption measured 48 W with four 1 TB Samsung HE103UJ 3.5" SATA drives QNAP supplied with the test sample spinning and a comparatively high 29 W with the drives spun down after a programmable idle period.
Tests were run with 3.2.2 Build 0128T updated firmware using our standard test process. Write and read performance with a Gigabit LAN connection for four-drive RAID 0 and 5 volumes are plotted below. RAID 0 and 5 write speeds track surprisingly closely, and both RAID 0 and 5 writes show significant cache boost at file sizes below 512 MB.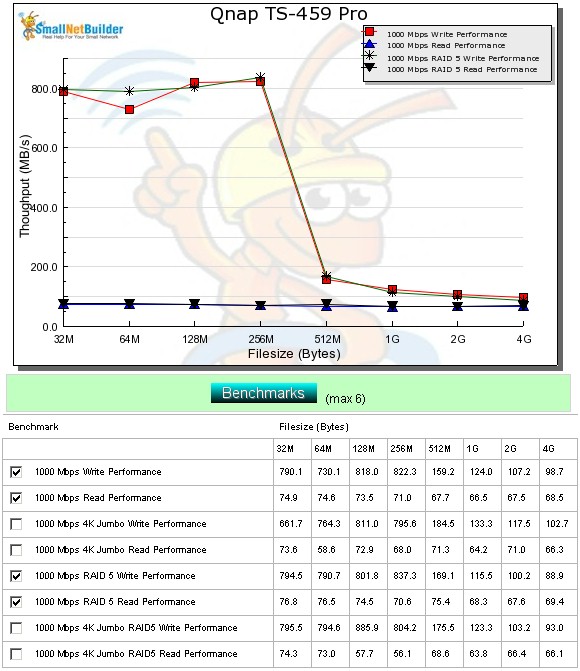 Figure 4: TS-459 Pro Throughput vs. file size
Average RAID 5 write performance using a Gigabit Ethernet connection averaged 101.6 MB/s for file sizes between 32 MB and 4 GB, with cached behavior not included in the average calculation. Average RAID 5 read performance was significantly lower, measuring 72.4 MB/s. Both results still rank the TS-459 Pro among the current top five NASes for RAID 5 write and read.
File copy performance using our Vista SP1-based test was equally impressive, with an 85.2 MB/s write speed and 92.9 MB/s read. Write ranking is shown in Figure 5 and read ranking (not shown) comes in at #3, but not far behind NETGEAR's ReadyNAS Pro and NVX.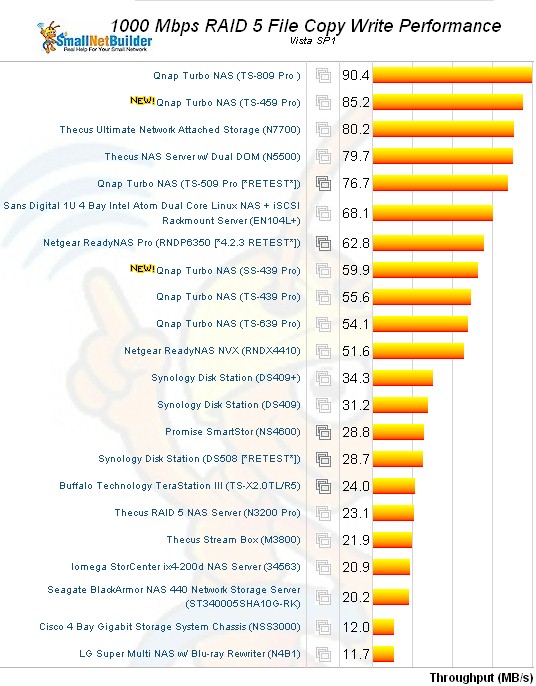 Figure 5: TS-459 Pro RAID 5 File Copy Performance
QNAP products support FAT, NTFS and EXT3 (and now, EXT4) formats for both USB and eSATA external drives, and you'll find backup test results for all six combinations in the Charts. As with the SS-439 Pro, I was again amazed at the backup speed using an NTFS formatted drive connected via eSATA. The 99.2 MB/s backup speed is simply unprecedented.
As noted in the SS-439 Pro review, the speed is due to the integration of Paragon's NTFS solution, which is being rolled out across QNAP's product line, including TS-x39/x59 x86-based and TS-x10 / TS-x19 ARM-based products, via free firmware updates.
Finally, I also tested write and read speed to a 10 GB iSCSI target volume created on a RAID 0 array. Running our standard Vista SP1 filecopy test yielded a write speed of 74.8 MB/s and 69.6 MB/s for read. Surprisingly, the read speed is slower than the 87.5 MB/s I measured for the TS-439 Pro!
Given the similarity to other QNAP NASes, there won't be a full review of the TS-459 Pro. So use the NAS Charts to further explore the TS-459 Pro's performance and compare it to other products.