At a glance
Product
Synology Disk Station (DS712+) [Website]
Summary
Two bay, high-performance BYOD SATA NAS with many features based on Intel Atom D425 processor. Can be expanded to 7 bays with optional DX510.
Pros
• Expandable to seven bays total
Cons
• Expansion option isn't cheap
• Pretty expensive for a two bay NAS
Typical Price: $748 Buy From Amazon
Overview
The DS712+ is a two bay single-core Atom (D425) for buyers looking to start small, but still have the ability to easily expand storage in a single NAS. Its concept is similar to Synology's DS710+, but with a step up in processing power and some cost-reducing design changes. And if you're just looking for Synology's speediest dual-bay NAS, the 712+ will fill that need, too.
The two bays, which are lockable via modified hex-head bolts, accept both 2.5" and 3.5" SATA drives. Expansion to a total of seven drives comes via the DX510 expansion unit, which also works with the DS710+ and DS1010+.
The DS712+ is nice-looking and compact; about the same size as the DS710+ that it seems to be replacing. The chassis and cover are metal, with plastic front and rear panels. Drive trays and the internal slides that accept them are also plastic, I imagine to dampen drive vibration noise.
Synology's new hot-swappable dual-bay design now has the drives loading from the front vs. the 710+' rear entry. The callout view below shows all the essentials about ports and indicators. You might note that the VGA port that the DS710+ had is now gone.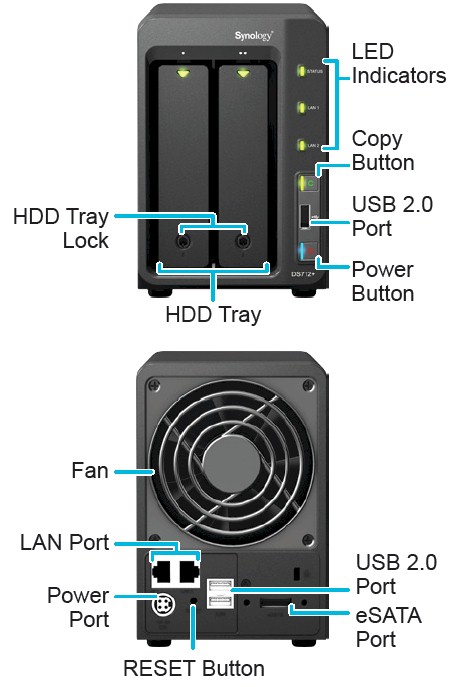 Figure 1: Synology DS712+ Front and Rear Panels
In addition to the DX510 expansion cabinet, the rear eSATA port supports a single eSATA drive for faster backups than you'll get from the USB drives you can plug into the three USB 2.0 ports. Sorry, but USB 3.0 ports didn't make the cut into the 712+' feature list.
Inside
Getting inside the 712+ involved removing three screws, lifting off the rear panel, disconnecting the fan plug and slipping off the outer metal cover. With that done, I was able to snap the photo below of the main board with the drives removed.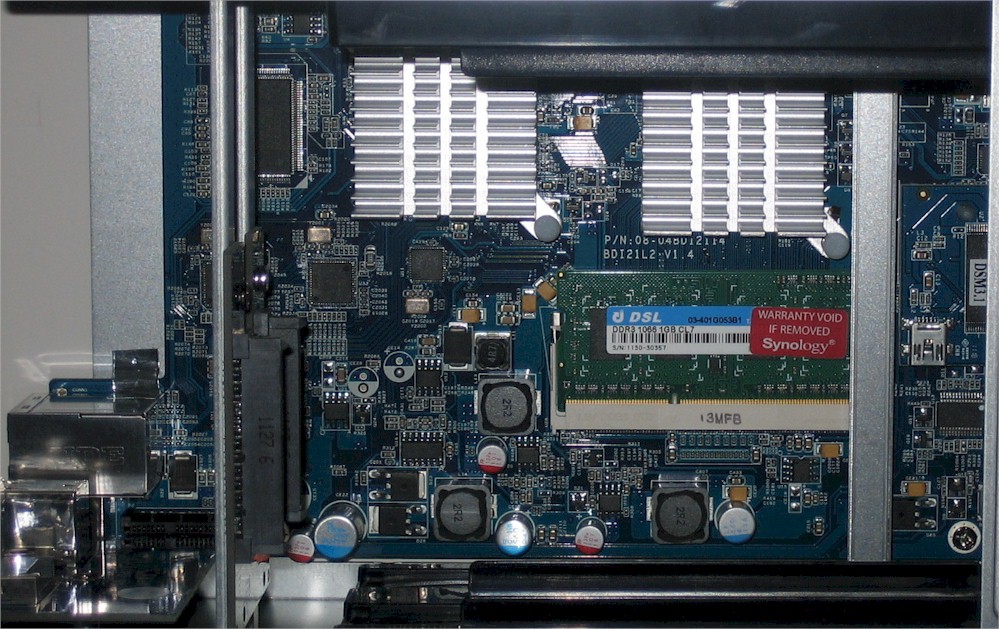 Figure 2: Synology DS712+ DiskStation board
The Intel D425 Atom CPU is under one of the the two heatsinks and I'm guessing that the same Intel 82801IR (ICH9R) Southbridge used in the DS2411+ is under the other. The single SoDIMM of 1 GB DDR3-1066 RAM has Synology's usual "Warranty Void if Removed" label slapped over it. 128 MB of flash sits on a USB-connected Disk-On-Memory (DOM) module that you can see part of to the right of the RAM.
The two Gigabit Ethernet ports are supplied by two Intel WG82574L controllers that can be set to aggregation, failover and separate LAN modes. A Silicon Image SiI3531 PCI Express to 1 Port SATA300 device services the single eSATA port. The two internal SATA ports come from the Intel Southbridge, as do the three USB 2.0 ports. Table 1 puts all of this info in one place, along with a few other minor parts I haven't mentioned.
| | |
| --- | --- |
| CPU | Intel Atom D425 @ 1.8 GHz |
| Ethernet | Intel WG82574L (x2) |
| RAM | 1 GB DDR3-1066 SoDIMM |
| Flash | 128 MB DOM |
| Southbridge | Intel 82801IR (ICH9R) [guess] |
| eSATA | Silicon Image SiI3531 |
| I/O | ITE IT8720F |
| uC | Microchip PIC16F883 |
Table 1: DS712+ key components
Power consumption measured 35 W with the two WD RE4 2 TB 7200 RPM (WD2003FYYS) drives that Synology installed spun up and 20 W when the programmable drive spindown kicked in. Fan noise, even in the default "Quiet" mode (the other two modes are "Cool" and "Low-Power") was negligible in my home office environment. But I could hear the two drives quietly spinning away and, of course, some head noise during heavy use.
Features
The 712+ supports all the features in Synology's DiskStation Manager (DSM) 3.2 OS. The DSM 3.2-1944 build I used for testing didn't have any new features past those I highlighted in the recent DS2411+ review.
For more details on 3.2's features, check out the live demo or hit its page.
Performance
I tested the DS712+ with DSM 3.2-1944 firmware, using our NAS test process and RAID 0 and 1 volumes. The Benchmark summary in Figure 3 shows RAID 0 and 1 results, along with iSCSI write /read and attached and networked (rsync) backup.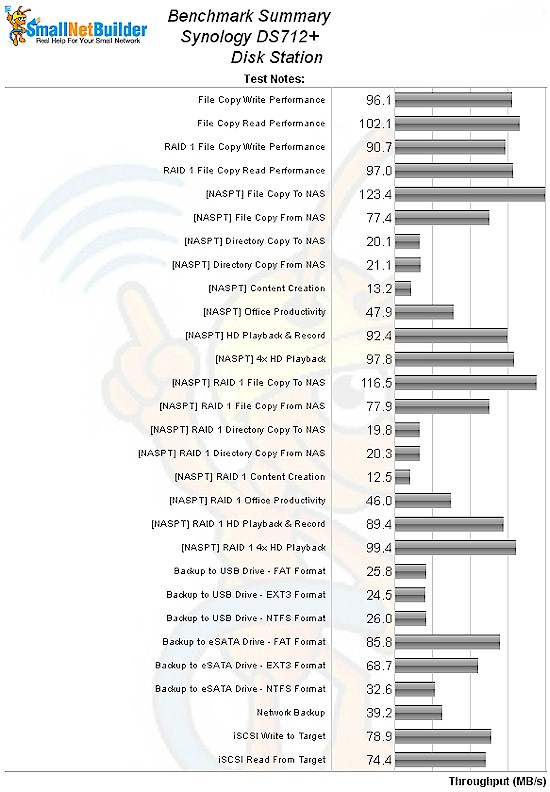 Figure 3: Synology DS712+ DiskStation benchmark summary
Windows File Copy tests showed slightly higher reads than writes and slightly slower results for RAID 1 than RAID 0. All file copy numbers hovered close to 100 MB/s except for RAID 1 write, which was clocked at 91 MB/s.
Intel NASPT File Copy results were very different than the Windows file copies. RAID 0 file copy to (write) measured 123 MB/s, while RAID 1 was 117 MB/s. Reads for RAID 0 and 1 measured significantly lower at 78 MB/s. Smaller file copies measured by the NASPT Directory Copy tests all came in around 20 MB/s.
iSCSI performance of 79 MB/s for write and 74 MB/s for read beat most other two-bay NASes. But the 712+' read was still lower than the DS710+' 85 MB/s.
USB 2.0 attached backup to our RAID 0, FAT32, EXT3 and NTFS formatted Iomega UltraMax Pro drive maxed out the connection at around 25 MB/s. The best backup results for the same Iomega drive connected via eSATA were 86 MB/s for a FAT32 formatted volume. NTFS performance is still relatively slow at only 33 MB/s. Network backup to a DeltaCopy target on our NAS Testbed system ran at a competitive 39 MB/s clip.
To see how the DS712+ fared against other RAID 1 capable NASes, I ran Windows RAID 1 Write and Read File Copy charts (Figure 4 and 5). These charts are filtered to show only two-bay products. The write chart shows the 712+ taking the new top spot, but with the DS710+ coming in second and not that far behind. The DS712+ is the only D425 Atom based NAS we've tested. All the other products shown use D410's, other single-core Intel processors or Marvell CPUs.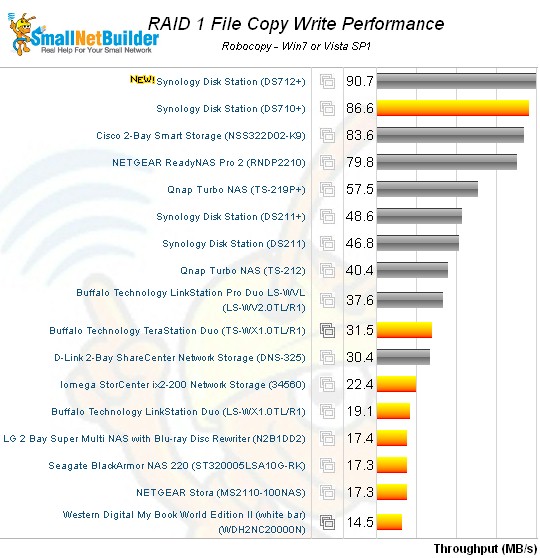 Figure 4: Synology DS712+ DiskStation RAID 1 File Copy Write comparison
Read results show a tighter race. Even though the DS712+ ended up in the top spot again, the difference between the DS710+ is insignificant.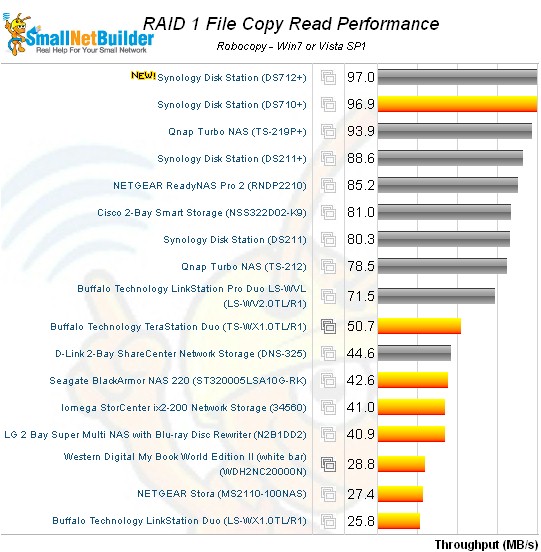 Figure 5: Synology DS712+ DiskStation RAID 1 File Copy Read comparison
Use the NAS Charts to further explore and compare the DS712+'s performance
Closing Thoughts
The 712+ is an impressive NAS with an extensive feature set and high performance. But it doesn't represent a huge leap in performance over the DS710+ it replaces. Synology just as much acknowledges this by pricing them both just about the same.
You can certainly pay more for a high-performance two bay NAS, as you will for a diskless Cisco NSS 322

. Or you can pay slightly less for a NETGEAR Readynas Pro 2

. But it looks like if you want to move large files around at 90+ MB/s, around $500 is the price you'll need to pay. At least with the DS712+, you get the ability to spend another $500 (without drives) for the privilege of adding five more drives.
Buy Disk Station from Amazon