The Home Network Defender service from Trend Micro adds web filtering, parental controls and user-activity reporting, helping to detect Web threats such as online fraud, scams, phishing schemes and predators.
Router-based operation protects devices such as game consoles, Wi-Fi enabled phones, and personal media players in addition to personal computers.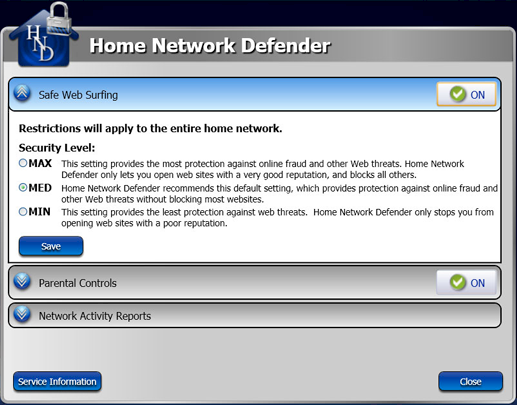 The Safe Web Surfing feature is updated continuously to block malicious sites and links and Parental Controls are customizable by user and include timed Internet access restriction.
Four licenses of Trend Micro AntiVirus plus AntiSpyware are included to provide additional protection for Windows PCs. All other features do not require installation of any software on devices in order to be protected.
Administration of Home Network Defender is integrated into the Linksys Easy Link Advisor application that can be installed on any networked Windows XP or Vista computer.
Home Network Defender is available now in North America only via free download for Linksys WRT310N and WRT610N draft 802.11n routers. MSRP is $59.99 / year with a 30-day complimentary trial. An introductory price of $49.99 is available for the next 60 days.