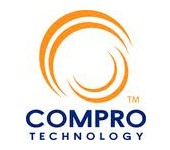 Compro has announced a compact HD network camera.
The CS80 is a compact IP camera using a 1/3" progressive scan 2MP CMOS sensor. It has 10x digital zoom, a 60° field of view and supports 1 lux minimum illumination.
The camera connects via 10/100 Ethernet and does not support Power over Ethernet, so must be powered via a supplied wall-wart power supply. An optional 802.11n wireless adapter is available.
The CS80 supports resolutions from 160×120 up to 1600×1200 with 30 FPS frame rate at 1280×720 and 15 FPS at the full 1600×1200 resolution with dual streams in M-JPEG and H.264.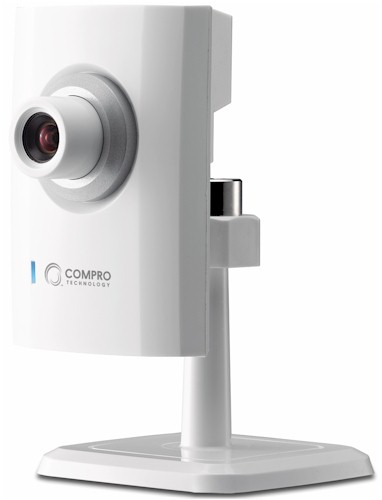 Other features include one-way audio, viewing and configuration via Internet Explorer (ActiveX required) and image viewing via iOS and Android apps, and 3GPP enabled mobile devices.
The CS80 is available now with street pricing around $190.