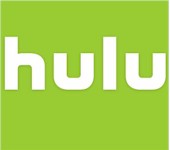 Hulu finally has added an (almost) commercial-free option.
Hulu announced, effective immediately, it is offering a commercial-free option to subscribers. Viewers now have the choice to watch Hulu commercial free for $11.99 per month or with limited commercials for $7.99 per month.
Current Hulu subscribers will maintain their existing subscription, but will have the choice to switch to the commercial-free option at any time for an additional $4 per month.
Even if you pay extra, you won't escape all commercials, however. This disclaimer appears on the Sign up page:
Due to streaming rights, the shows below are not included in our No Commercials plan. You can still watch these shows interruption-free. They will play with a short commercial before and after each episode. The shows are: Grey's Anatomy, Once Upon A Time, Marvel's Agents of S.H.I.E.L.D., Scandal, New Girl, Grimm and How To Get Away With Murder.
Such a deal….

Hulu commercial free plan