At a Glance
Product
Iomega Video Surveillance and Mindtree SecureMind [Website]
Summary
Two options for video surveillance bundled with Iomega NASes
Pros
• Complete solution, no server needed
• User-friendly intuitive layouts for both solutions
• SecureMind motion detection area is highly configurable without being too complicated
Cons
• Additional cameras can get expensive with SecureMind Surveillance Manager
• Limited vendor support for other cameras in both the built-in software and SecureMind
• SecureMind motion detection sensitivity could benefit from a threshold meter like the Axis cameras have
Introduction
Installing a video surveillance system used to be an expensive proposition. Analog cameras needed AC power and coax cabling and the record / playback / monitoring systems that went with them were not cheap, either.
Fast forward to the present, where (relatively) inexpensive, HD-quality IP-based network cameras are plentiful. These cams can be powered by the same cable that connects them to the network (via Power over Ethernet) or completely untethered (except for power) via 802.11n wireless. The missing piece, however, has been more affordable backend systems to capture all of this cheap, high-quality video flitting around your network.
NAS makers QNAP and Thecus have long had dedicated Surveillance products; QNAP with its VS series and Thecus' VisoGuard. But these systems are overkill (and over budget) for small businesses with only a handful of cameras to monitor. Fortunately, virtually all NAS makers with business-grade products have woken up to the opportunity to expand NAS sales by incorporating video surveillance features. So SmallNetBuilder is commencing its coverage of this market by looking at the video surveillance features built into Iomega's StorCenter NASes.
Tim has already reviewed Iomega's StorCenter ix2 -dl Network Storage, which comes with three video surveillance options. The first is the Axis Video Hosting System, which we won't be reviewing, since it is a hosted service, with Iomega only providing a client hook in its NAS OS. But I will be looking at the other two options: Iomega's home-grown Video Surveillance feature; and MindTree's SecureMind Surveillance Manager software.
Video Surveillance – Setup
For our testing, Iomega sent the StorCenter ix2-dl NAS, two Axis M1031-W network cameras, an Axis M1054 network camera, and a four license pack for SecureMind Surveillance Manager. I will be reviewing both Axis cameras in the coming weeks.
The setup of the NAS and accompanying cameras couldn't have been simpler. Basically, all I did was plug each of them into power and the network without running any sort of setup software for the NAS or the cameras. Once booted up the ix2, I grabbed the IP address of the NAS and brought up the StorCenter's front page in my web browser.
Under the NAS Media features I found the built-in Video Surveillance software. Since the StorCenter ix2-dl came to Tim without disks installed, the SecureMind software was not initially installed. I ran through a quick install of it and was ready to go.
I was surprised and delighted to see that the software had automatically found the three Axis cameras that Iomega had provided. From the main screen (Figure 1), I had the option to record live video, to stop that recording, to see the live video, look at how much space each camera's recordings were using and to delete the camera. Very simple, but adequate.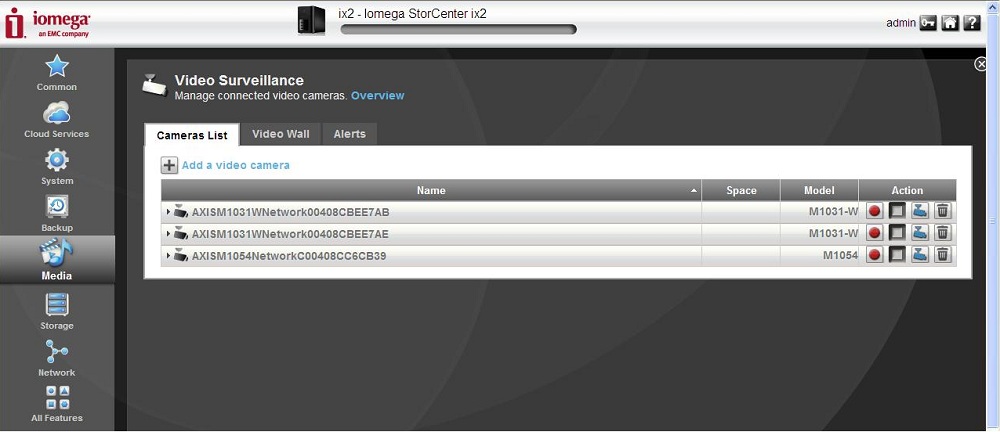 Figure 1: The main screen of the built-in Video Surveillance software
Note the option to Add a video camera in the screenshot above. Having several IP cameras around our house from different manufacturers, I attempted to have the Iomega find them. Unfortunately, Iomega's built-in video surveillance feature supports cameras only from Axis, Bosch, D-Link and Panasonic.
This is somewhat understandable, since quality control and support are easier to manage when you're not supporting a whole host of vendors. Even still, it would have been nice to have the option for generic RTSP to have existing cameras monitored.
Looking at the target audience, a small office/home office with a surveillance infrastructure already in place probably won't be able to replace all of its IP cameras to install Iomega' solution. The SecureMind Sureveillance software expands on this, but is still limited in camera support.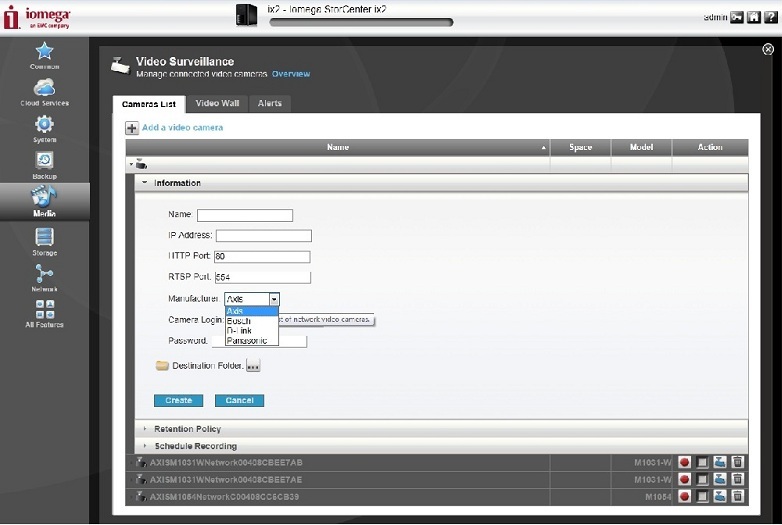 Figure 2: Camera options including supported vendors
Video Surveillance – In Use
Settings for the cameras within the built-in software allow selecting the destination folder on the NAS (Figure 3) and includes a link to each camera's web-based configuration page. Additionally, you are able to set either a maximum number of days to keep the recording or a maximum amount of space. Recording is either done manually via the Video Surveillance page, or on a schedule specified per camera.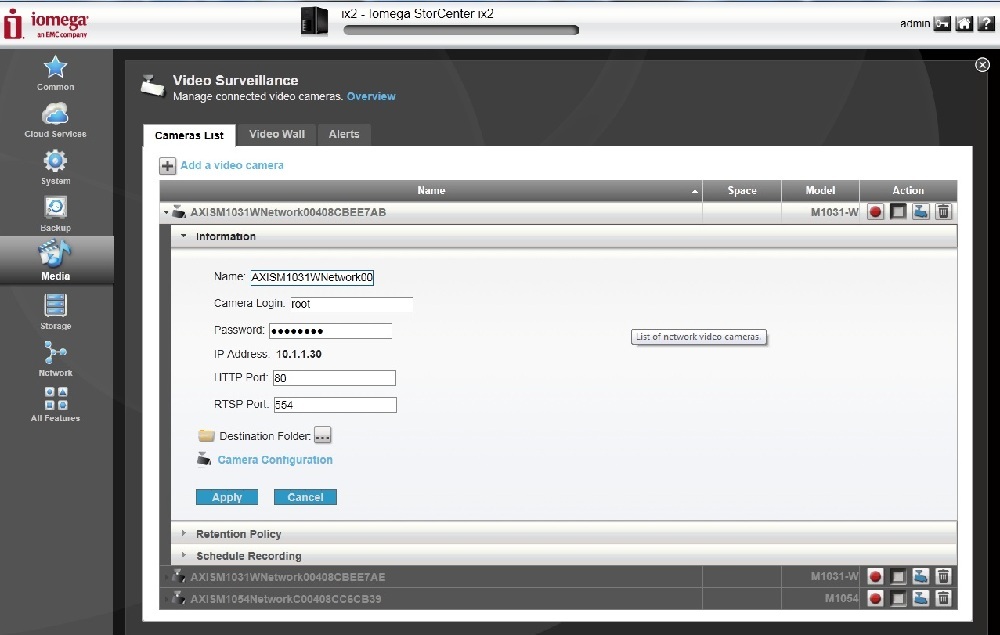 Figure 3: Configuration options of the built-in Video Surveillance software
The last two options in the built-in Video Surveillance application are the Video Wall and Alerts. The Video Wall is as it sounds, a matrix of all cameras in the Video Surveillance software (Figure 4). However, features such as recording, which were on the main screen, are conspicuously absent.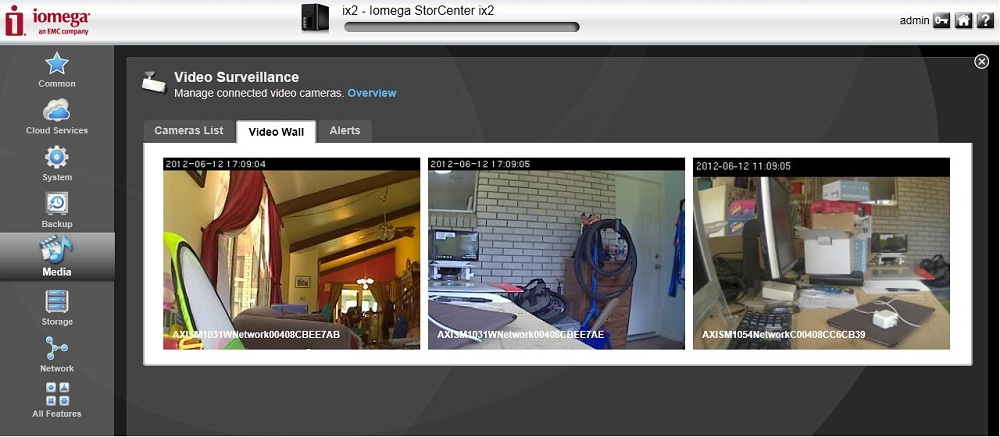 Figure 4: Video Wall of the built-in Video Surveillance software
The main "Cameras List" tab allowed me to watch live video of multiple cameras (after clicking on each) and to manually record from them. The Video Wall had a nicer interface, but was missing these features. I felt the two tabs could have been combined for a more user-friendly interface.
The Alerts tab simply showed warnings about the Video Surveillance software. I couldn't find the exact specs as to what was reported on this tab. My guess is warnings about disk space and the like are supposed to reported here. But I even unplugged one camera and saw that it still reported operating normally.
A key feature missing from Video Surveillance is triggered recording AKA motion detection. For that, you need to turn to SecureMind.
SecureMind Surveillance Manager – Setup
MindTree's SecureMind Surveillance Manager is the next step up from Iomega's Video Surveillance feature. As expected, it adds a great deal more features such as Motion detection, access to some camera settings such as Stream configurations, PTZ (Pan-Tilt-Zoom) controls if supported by the camera and a bunch of other things which we'll get to shortly.
SecureMind also has a nice status screen that provides real-time information from the camera such as codec, resolution, framerate, bit rate and online status. I found the status screen (Figure 5) very helpful, especially when working with several cameras.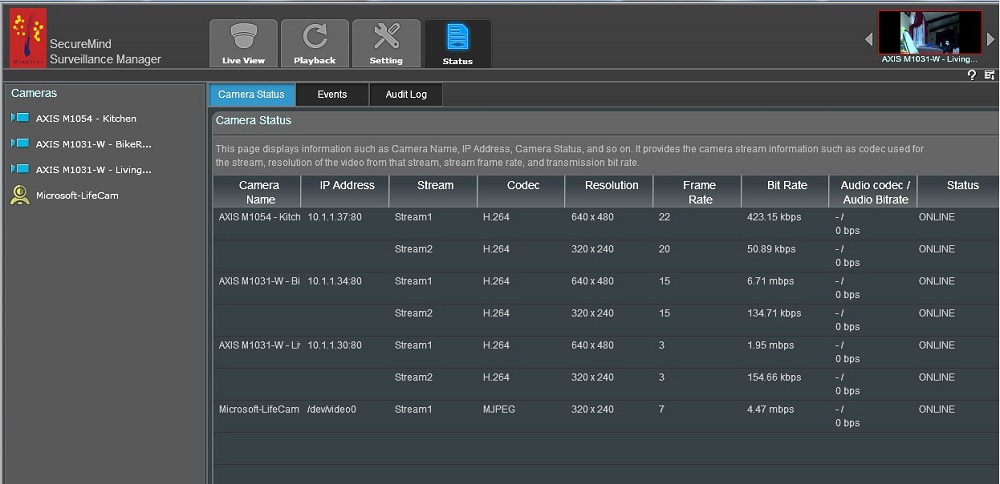 Figure 5: Status page of the SecureMind Surveillance Manager software
Iomega bundles one SecureMind licence with the ix2-dl. Additional licenses can be purchased up to the StorCenter's supported limit. Buying two licenses costs $69.99. Buying four costs a penny more than buying two sets of two at $139.99. After that, prices start to drop drastically as more licenses are purchased (Figure 6).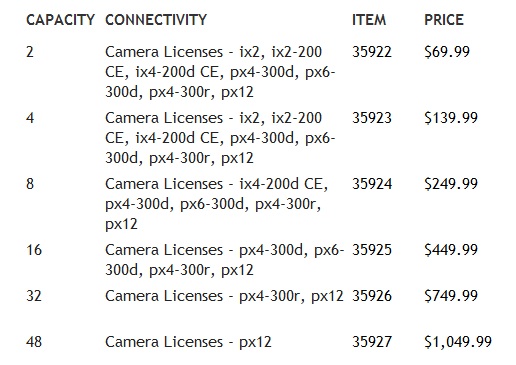 Figure 6: Licensing prices for the SecureMind Surveillance Manager software
While this additional cost could add up quickly, it's still more economical than additional licenses for other NAS vendors like Synology, which charge about $50 a camera, depending on which third party vendor you choose.
Adding cameras to SecureMind was nearly as simple as it was with the built-in Video Surveillance software. Cameras on the network weren't automatically installed like in the built-in software, but the option to "Search Camera" worked well and found the three Axis cameras Iomega provided (Figure 7). I also plugged a USB Microsoft LifeCam into the back of the ix2-dl NAS to see if it would work and it did!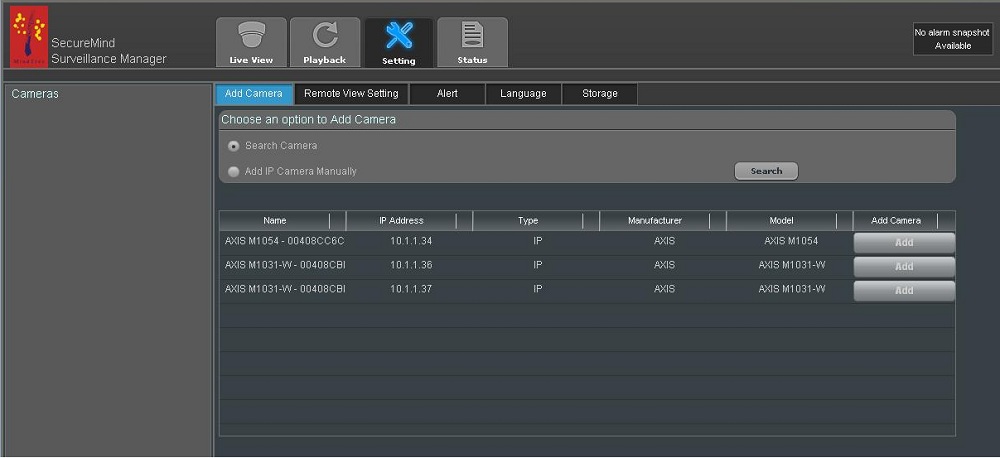 Figure 7: Camera Search screen in the SecureMind Surveillance Manager software
For cameras that weren't found, there is an Add IP Camera Manually option. SecureMind supports more cameras than Iomega's Video Surveillance feature. But the list is still rather limited. Camera vendors and/or specifications supported include Acti, Axis, Digisol, iPux, LG, Panasonic, Probe, Sony, Vivotek Inc., Wipro, ONVIF, Bosch and Etrovision. Not being able to add my existing Foscam security cameras, since they weren't supported, wasn't necessarily a surprise, but it was unfortunate.
SecureMind Surveillance Manager – In Use
SecureMind's Live View screen was both adequate and intuitive. In the four quadrant layout view in Figure 8 you can see the four cameras I had installed. From the Live View you can manually record, adjust volume, brightness, contrast and hue. You can also use PTZ controls if the camera supports them, as well as zoom, focus, iris, and speed of the PTZ operation.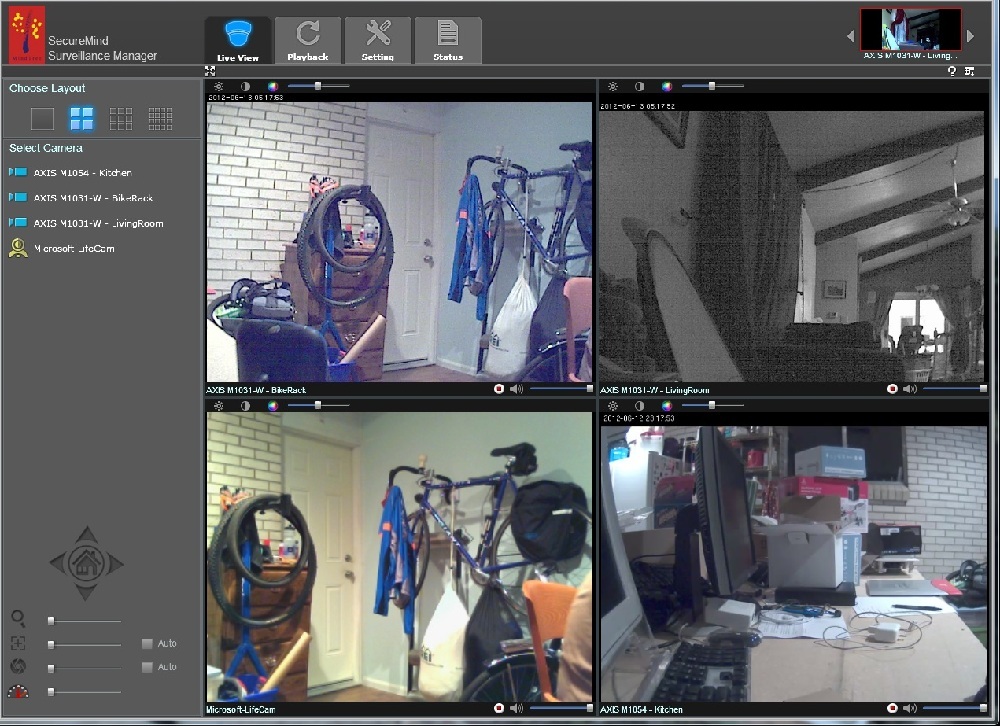 Figure 8: SecureMind Live View
The Playback tab (Figure 9) shows all recordings that have been stored for all cameras. You can narrow down searches to one camera, several cameras, or all cameras. Additionally you can search by Activity recording, alarm recording, manual recording, or All recordings. It could be further narrowed down by looking at the recordings in a list view, which showed the type of recording as well as the times, or in a timeline view, which showed all events of the day specified.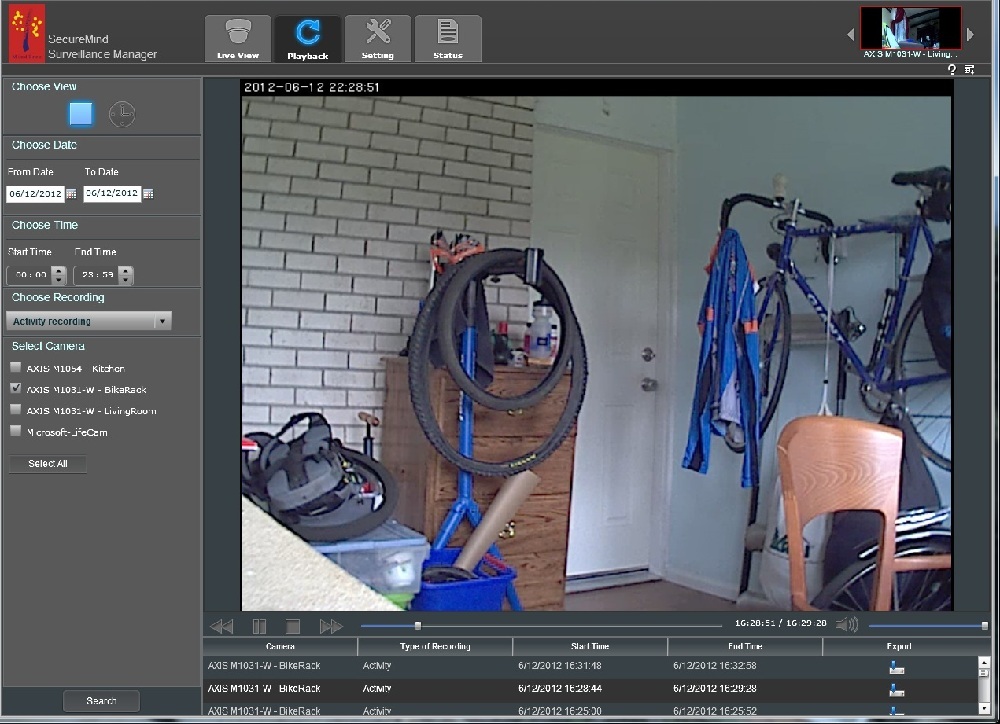 Figure 9: SecureMind Playback screen
SecureMind Surveillance Manager – In Use – more
The Setting tab within SecureMind is where all the configuration happens. This is where cameras are added, where Remote View can be enabled in conjunction with Iomega Personal Cloud, where Alerts are set and where storage parameters can be specified.
Activity Alerts (Figure 10) are highly customizable, allowing you to set alerts for one to all cameras and to change it easy at a later time. It also lets you set a schedule for the Alerts, specify an email address to alert and even send alerts or enable alarm sounds if the video is lost or if the cameras view is tampered with.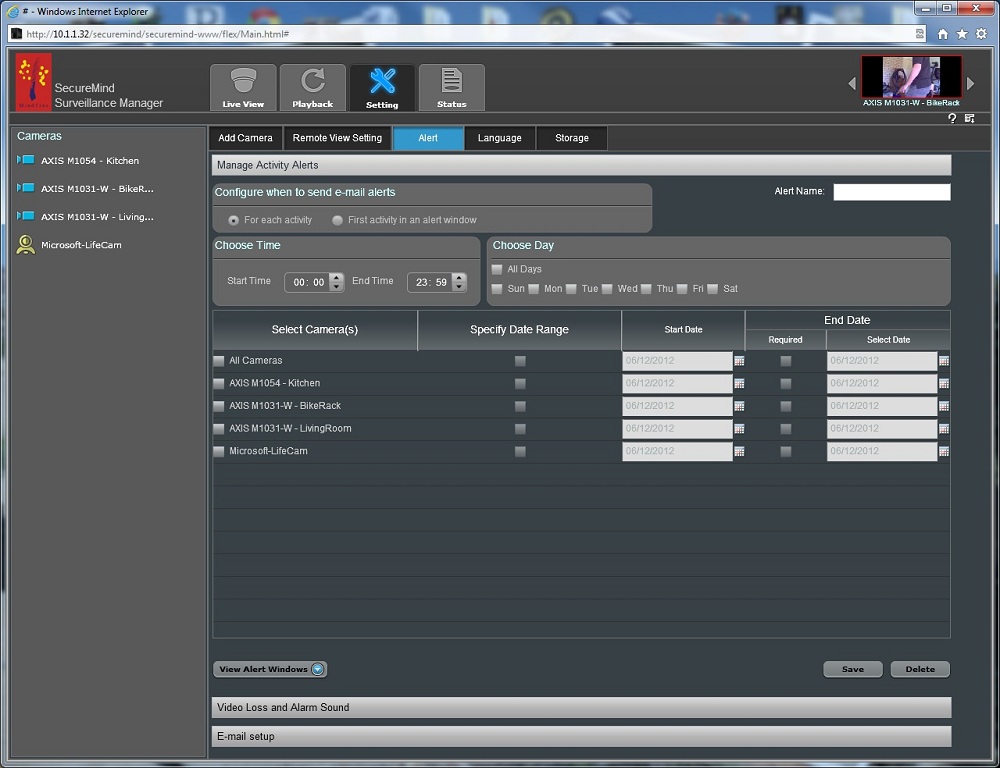 Figure 10: SecureMind Activity Alerts screen
What I really liked about SecureMind, were the individual Activity Detection settings that were customizable per camera. In Figure 11, you can see the Regions of interest I set up on the living room camera. By adjusting "Vertex Points" and dragging the profiles out to exactly where they were needed, I could adjust the motion detection area to just where I needed. In this case, I was keeping the ceiling fan out of the motion detection area, as well as ignoring the cat unless it jumped on the table.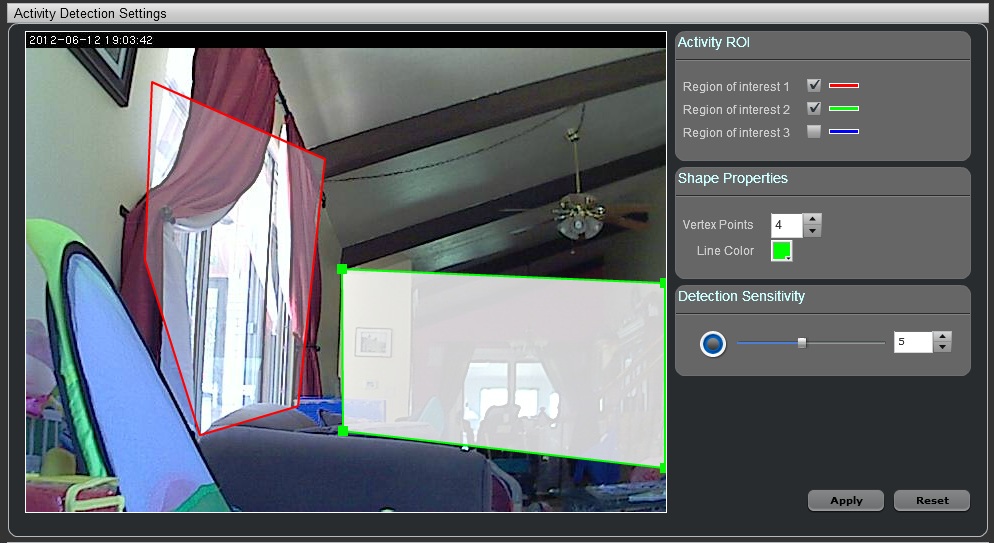 Figure 11: SecureMind Activity Detection screen
That's not to say motion detection was perfect. As I've pointed out in other reviews, the ability to set detection sensitivity is nice. But numbers without a gauge to put them into context makes motion detection setting very hit-or-miss.
A good example of helpful motion detection setting is found in each Axis camera's web interface (Figure 12). Although setting the motion detection window isn't as flexible as with SecureMind, you do get a realtime indication of motion being detected and where it lies in relation to the threshold you've set.
In Figure 12, the detected movement is simply sun shining through our skylights, which I don't want to be alerted on. However, I may want to be alerted on someone grabbing the iPod, so I can perform the action and see where the movement lies in relation to the threshold I've set. I'd like to see this feature in SecureMind's Activity Detection settings.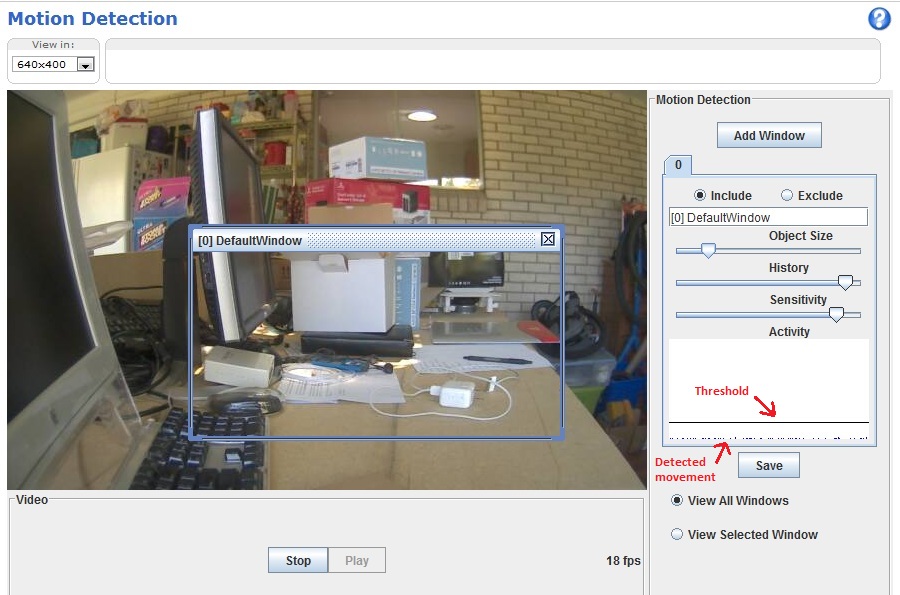 Figure 12: Motion Detection screen on camera showing triggered thresholds
Anyone who works in IT will really appreciate the Events and Audit Log sub-tabs under the Status tab. The Events sub-tab shows things like video loss, camera tampering, and errors related to the camera stream.
The Audit log (Figue 13) captures everything that has been done to anything within SecureMind, down to things like changing Brightness or simply renaming a camera. It captures what happened, the time it happened, the user that did it, what the new data is, what the old data was, and the IP address of the client making the change. This feature, and the detail it provides, is very impressive.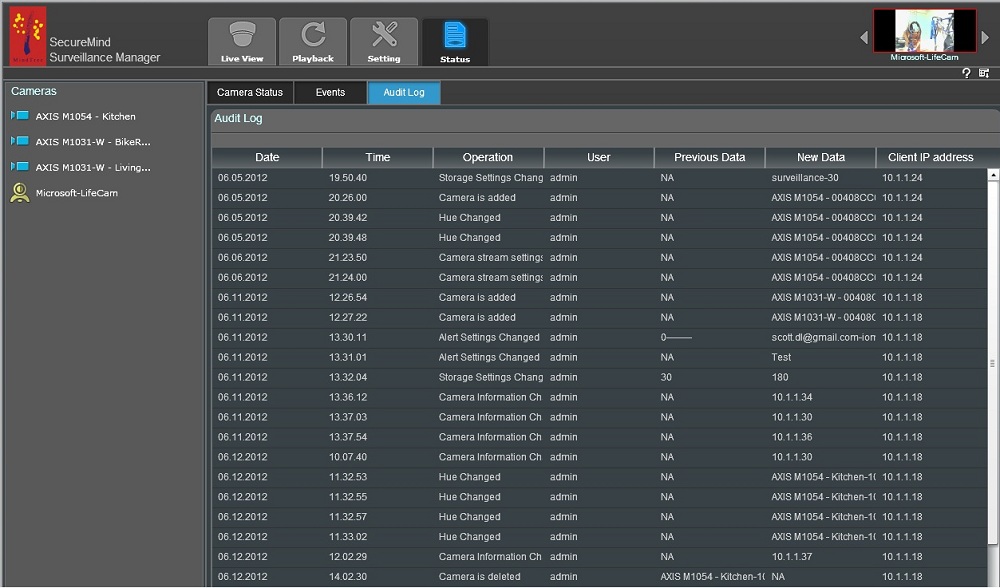 Figure 13: Nice audit logs tab, showing much detail
Closing Thoughts
Iomega has provided some nice video surveillance features for its StorCenter NASes. The built-in Video Surveillance feature is ok for manual recording. But MindTree's SecureMind Surveillance Manager is more robust with more features, some of which will satisfy even professional level video surveillance requirements. Both were easy to use, but I give the edge to SecureMind for its superior user interface and larger feature set, most notably, motion detection recording.
For both options, the relatively small list of supported cameras could be a barrier for businesses that already have a surveillance solution in place. And you need to keep an eye on the total number of cameras supported when shopping for NAS-based video surveillance. The ix2-dl can handle only four cameras with SecureMind or five using the built-in Video Surveillance feature. But as Figure 14 shows, buying beefier NASes can raise the number of cameras handled as high as 48!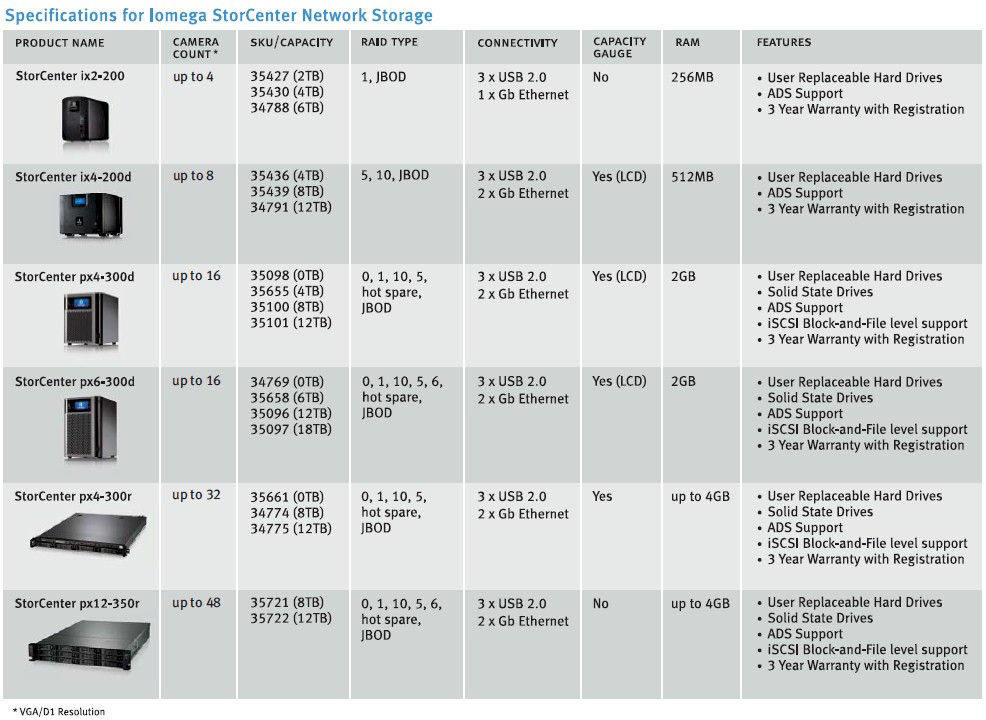 Figure 14: Iomega NAS IP camera support (SecureMind)