This article is sponsored by Zyxel.
---
Large enterprises have long embraced the concept of cloud-based network management and reaped its benefits. But did you know that cloud managed networks are now within reach of small businesses, too? With lower hardware costs and minimal-to-no license fees, you could have a fast, robust network with features previously available only to large businesses with dedicated IT staff.
Why Cloud Network Management?
The ability to manage your network from the cloud is another example of the Software as a Service (Saas) model that provides many business functions today like email, sales and personnel management, messaging and conferencing.
What this means on a practical basis is that hardware network management controllers that sit on your LAN are replaced by virtual internet-based software controllers. This eliminates the need to deploy controllers on each site, reducing complexity and the upfront cost of the network.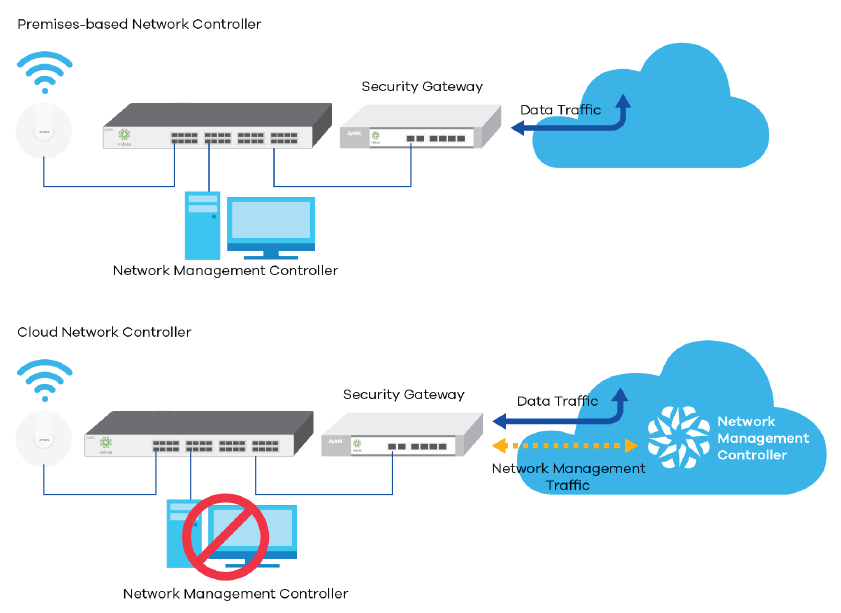 Local vs. Cloud Management
With cloud network management, many installations can be done by employees with minimal technical skills. All that is needed is to unpack, plug in and turn on switches and access points. Preconfigured settings are automatically applied when a recognized device is powered up onto the network. As long as there is a working internet connection, IT staff located anywhere in the world can take it from there to tune the network and keep it running.
Cloud Managed Networks cost less to run, too. Because the network's management lives in the cloud, it can be managed from anywhere. So your IT staff can manage a multi-site network from a single location, reducing travel costs. Or if you have no IT staff, network management services can be purchased from many sources.
Zyxel Nebula
Zyxel's Nebula cloud networking and management solution provides centralized control and visibility over all Nebula wired and wireless networking hardware — all without the cost and complexity of on-site control equipment.
Nebula's all 802.11ac access point lineup, Layer 2 PoE Gigabit switches (some with 10GbE uplink) and NSG-series security gateways include models to suit all budgets, providing the most cost-effective cloud managed network solution in the industry.

Zyxel Nebula
Nebula's architecture ensures data privacy by separating management and data traffic. Nebula management is built on Amazon Web Services (AWS), with traffic using NETCONF messages protected by TLS and exchanged using secure transport. Your data stays on your LAN, with no need to touch the Nebula cloud.
Nebula separates management and data traffic
Nebula's Control Center provides a browser-based, single-pane-of-glass interface that integrates management, configuration, monitoring and performance analysis of your network. And for those times when you don't have a laptop or desktop handy, Nebula's iOS and Android apps provide essential management features to keep your network humming.
The apps also help with installations, with a built-in QR code scanner for quick device onboarding and photo capture to record AP installation details. And should your internet connection be temporarily interrupted, the network will keep running until service is restored.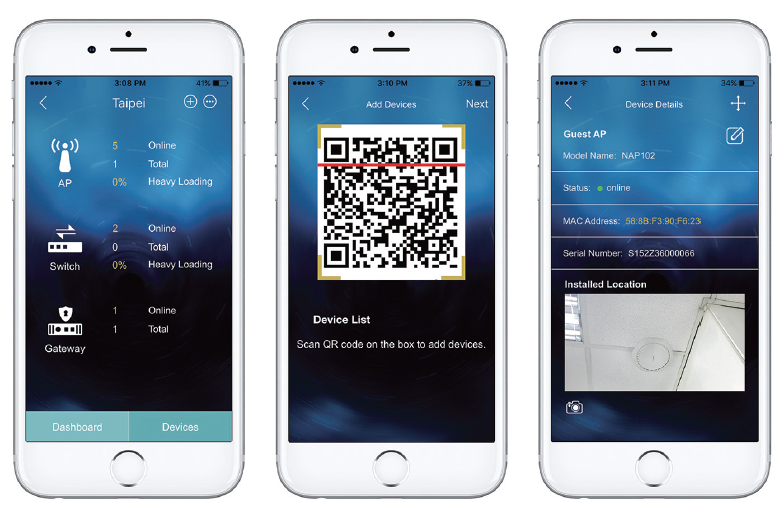 Nebula iOS and Android mobile apps
When it comes time to grow your network, management throughput is no problem, with AWS resources at the ready and Nebula's configuration clone feature to speed things along.
So move your network management into the cloud and get large Enterprise capability without the large Enterprise price tag! Sign up for Zyxel Nebula webinars coming in August and September or learn more about Nebula right now!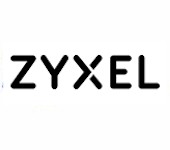 Read more about Zyxel.