This article is sponsored by Edimax.
---
Edimax NMS
In our review of Edimax Pro Access Points, we discussed the Edimax Network Management Suite (NMS). The Edimax NMS is software running on an Edimax Pro Access Point (AP) that controls up to 8 other Edimax Pro APs. (The AP running the NMS can also operate as an AP.) A feature of the Edimax NMS that deserves special attention is Edimax' NMS Auto-Pilot.
One of the challenges in managing a multiple AP network is tuning each AP to an optimal signal strength and Wi-Fi channel. Key factors that have to be considered in a multiple AP network include the area to be covered, signal strength (transmission power) and Wi-Fi channels used by the surrounding APs.
The image below depicts a network of Edimax APs, with one AP acting as controller and the other four being managed by the NMS running on the controller. With Auto-Pilot enabled, the four managed APs have been optimized to allow seamless Wi-Fi coverage over an extended area.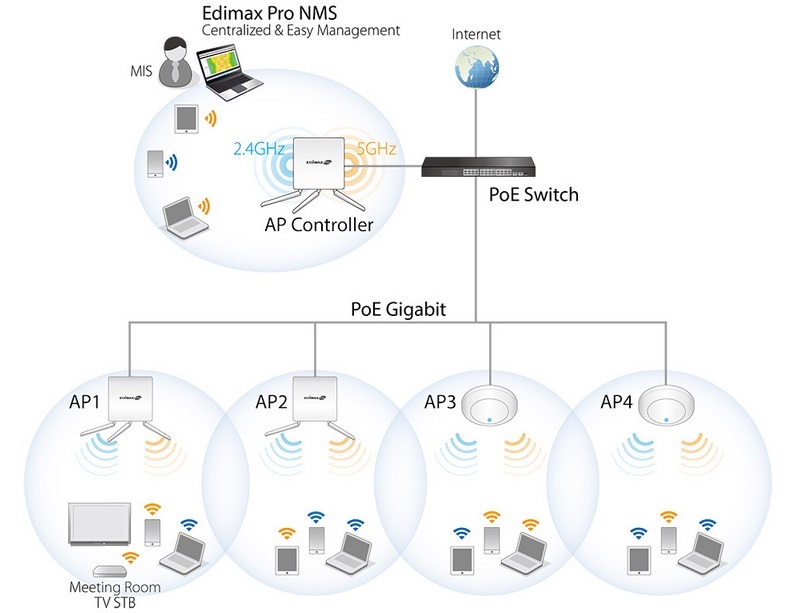 Edimax NMS Managed Network
Once your multiple AP network is tuned, it will likely need on-going maintenance. For example, adding or changing settings on an in-network AP or changes in nearby WLANs may require changing settings on multiple APs. With Edimax NMS Auto-Pilot, power and channel options are automatically set and adjusted as needed to keep your network running optimally.
Edimax Auto-Pilot setup is designed so multiple Edimax Pro APs can be deployed in 10 minutes or less. Using Auto-Pilot is a three-step process; upload your floor plan and set the scale; place your APs on the floor plan; and activate Auto-Pilot on each AP.
Edimax has tools to upload a file, set the length of a section in your image and let you drag and drop icons of APs to their locations in your floor plan. I used an image of a house floor plan to create a .jpg file. The gallery below shows screenshots of a floor plan with eight APs, as well as the steps to activate Auto-Pilot.
Floor plan showing 8 managed Edimax Pro APs.
Enable AutoPilot on each AP managed by NMS.
Click Apply to enable AutoPilot in NMS.
The video below shows a network before and after Auto-Pilot is enabled on three NMS-managed APs. At the start of the video, you can see three APs on channel 11 with Auto-Pilot disabled. Once Auto-Pilot is enabled, the APs automatically switch to channels 8, 10 and 11.

There are also a few simple options for managing Auto-Pilot. You can set the the channels Auto-Pilot will select, as well as the interval that Auto-Pilot will scan and adjust the network. The gallery below shows screenshots illustrating these controls.
Floor plan showing 8 managed Edimax Pro APs.
Enable AutoPilot on each AP managed by NMS.
Click Apply to enable AutoPilot in NMS.
Once Auto-Pilot has the floor plan and is enabled, it continuously and automatically adjusts AP transmission power and channel settings when APs are added, removed, or moved.
The result is a Wi-Fi network that automatically reduces co-channel interference as well as interference from continuous streaming devices such as surveillance cameras, thus maximizing Wi-Fi coverage and performance. And here's the kicker – the Edimax NMS software is included on Edimax Pro APs, without licensing costs! Visit Edimax' Network Management Suite page to find out more.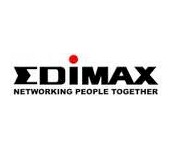 Read more about Edimax.