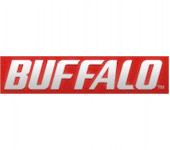 You can buy both Buffalo's draft 802.11ac router and bridge right now.
The AirStation WZR-D1800H wireless router and WLI-H4-D1300 wireless media bridge are available today from NewEgg.com and Fry's (both in stores and online) for $179.99 each.
The two products have an entirely different look than the prototypes shown at January's Consumer Electronics Show and even in Buffalo's April announcement of a June ship date.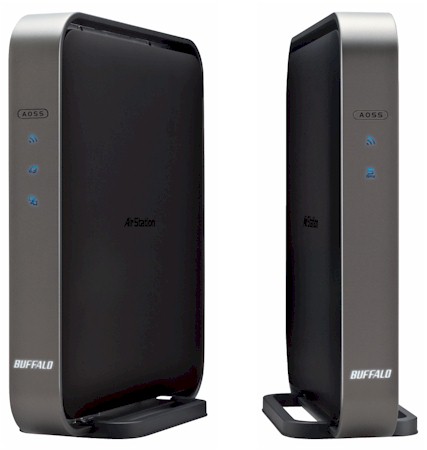 Buffalo WZR-D1800H router and WLI-H4-D1300 bridge
With today's immediate availability, Buffalo takes "first ship" bragging rights for draft 802.11ac gear from NETGEAR.
To recap, both products are based on Broadcom chipsets, which implement the current 802.11ac Draft 2.0 specification. The WZR-D1800H router has separate 2.4 and 5 GHz radios, Gigabit Ethernet WAN (1) and LAN (4 switched) ports and a single USB 2.0 port supporting storage and printer sharing.
WDS-based bridging and repeating is not supported on either the router or bridge. And, unlike Buffalo's 802.11n routers, you don't get the alternative of loading Buffalo-supported DD-WRT firmware.
The WLI-H4-D1300 bridge has four switched Gigabit Ethernet ports and dual radios. Unlike the router, however, only one radio can be used at a time, i.e. there is no bonding of multiple radios to achieve higher throughput.
When used with 802.11n clients, both products support link rates up to 450 Mbps on the separate 2.4 and 5 GHz radios with three-stream 802.11n clients. Link rates only go to 300 Mbps when used with more common dual-stream 802.11n devices. When used with draft 802.11ac clients, maximum link rates jump to 1300 Mbps. To achieve this maximum, however, four out of nine supported 5 GHz band channels must be used.
As draft products, there are no guarantees about compatibility with future drafts or even the released spec, which is not expected until the end of 2013.