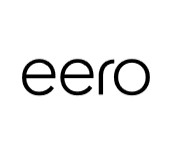 Mesh Wi-Fi maker eero's future is looking hazier.
Last word we had from Wi-Fi mesh wunderkind eero back in September was "It's now all about fine-tuning our software and app while ramping manufacturing". The email blast also said "We'll send another update soon with our ship date and instructions for getting us your current address".
Well, that update dropped yesterday with the news that "unfortunately our ship date is going to be early 2016. All pre-orders will ship no later than February". As confirmation, Amazon's link to the $499 3-pack, has changed from "This item will be released on December 1, 2015" to "This item will be released on January 31, 2016".
There were the usual nods to manufacturing challenges and focus on quality as reasons for the delay. But once again delayed the project is.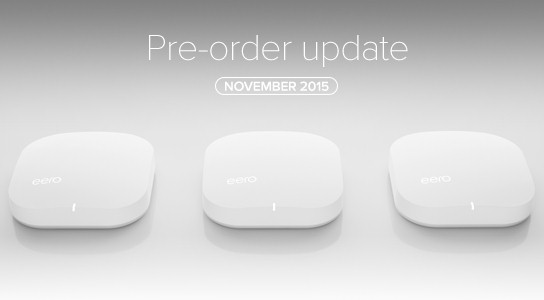 As a counterbalance to the bad news, eero announced it has a total of $40M of VC money backing it. It made no mention, however, of how much money it has collected from those of us who have had our credit cards already charged for pre-orders. However, if you're a pre-orderer and want to take your money off the table, eero has offered a no-questions-asked refund.
eero also announced it has received FCC approval for its first router (FCC ID 2AEM4-A010001), as further proof that it will eventually ship. While internal photos and user manual are under short-term confidentiality (confidentiality expiration date is unknown because the request has "N/A" number of days delay in the request), the test reports reveal some details about the product.
The router has seven antennas, one for its Bluetooth radio used for setup, two for the 2.4 GHz 802.11n radio, two for the 5 GHz U-NII-1 band (Channels 36, 40, 44, 48) and two for the 5 GHz U-NII-3 band (Channels 149, 153, 157, 161, 165). This would indicate a three radio design, which could provide extra flexibility for its mesh-based operation. The test reports also note that no beamforming is used on any of the radios.

Although eero wants us to believe that the "challenges" of ramping manufacturing are the cause of its delays, I find that hard to believe. Chinese OEMs pump out enough Wi-Fi gear to be able to do it blindfolded and eero's relatively simple design should be a piece of cake. What I'm sure is the reason for the multiple delays is feedback from its in-home beta testers.
The software side of mesh wireless is hellaciously complex and is sure to be giving eero's design team fits as it tries to get eero operating in the real world of overloaded Wi-Fi bands, non-technical users and signal-killing construction materials. Balky client devices that resist efforts to move smoothly among APs are probably not helping either. Far more experienced teams (Meraki most notably) have taken a run at mesh and abandoned it for more traditional ways of building wireless networks.
So will eero make its new promise of shipping all pre-orders no later than February? My Magic 8 Ball says "Cannot predict now".