Meraki has introduced three additions to its cloud-managed enterprise wireless product portfolio.
The Meraki MR24 is billed as the first "cloud-managed" three-stream access point. It's a dual-radio AP using transmit beamforming and enhanced receiver sensitivity.
Other features include dual-power (DC / 802.3af), RF optimization, enterprise security and guest access. The MR24 also includes an integrated layer 7 packet inspection, classification, and control engine for enhanced traffic shaping.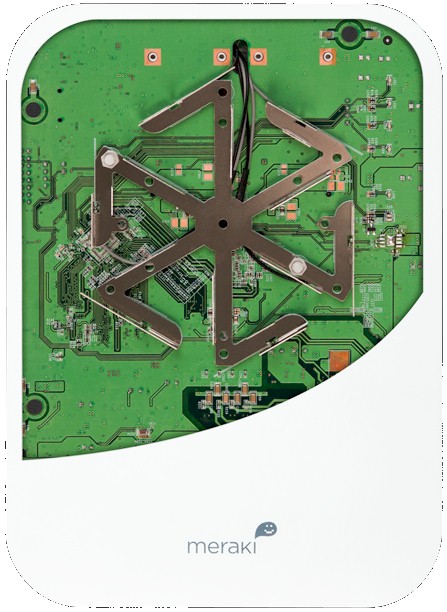 The other introductions add new features for Meraki Enterprise plan customers. Meraki NAC adds integrated Network Access Control to block network access for clients running no anti-virus protection. Meraki Teleworker VPN secures traffic from Meraki APs via IPsec tunnels back to company networks. Both features are centrally managed via Meraki's Cloud Controller.
The MR24 is available now for $1199 MSRP or through Meraki's Networking as a Service plan, starting at $38/month.
Meraki NAC and Meraki Teleworker VPN are available immediately on all Meraki enterprise APs at no additional cost.