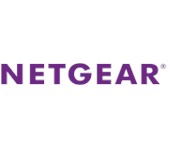 NETGEAR has announced its first AC2350 class router.
The R7500 Nighthawk X4 is one of NETGEAR's more badly-kept secrets, having been mistakenly shown at a Taipei fan event in May. It becomes the second 4×4 "wave 2" 802.11ac router, joining ASUS' RT-AC87U/R.
The X4's "AC2350" classification is less inflated than ASUS' "AC2400" for its RT-AC87U/R. But both indicate the same maximum link rates of 1733 Mbps in 5 GHz and 600 Mbps in 2.4 GHz, assuming you are using a 4×4 client.
Like the ASUS, the R7500 uses a dual-processor architecture with Quantenna's QSR1000 4×4 802.11ac solution as the 5 GHz radio. But NETGEAR chose a different path for its main CPU, using a dual-core 1.4 GHz Qualcomm CPU.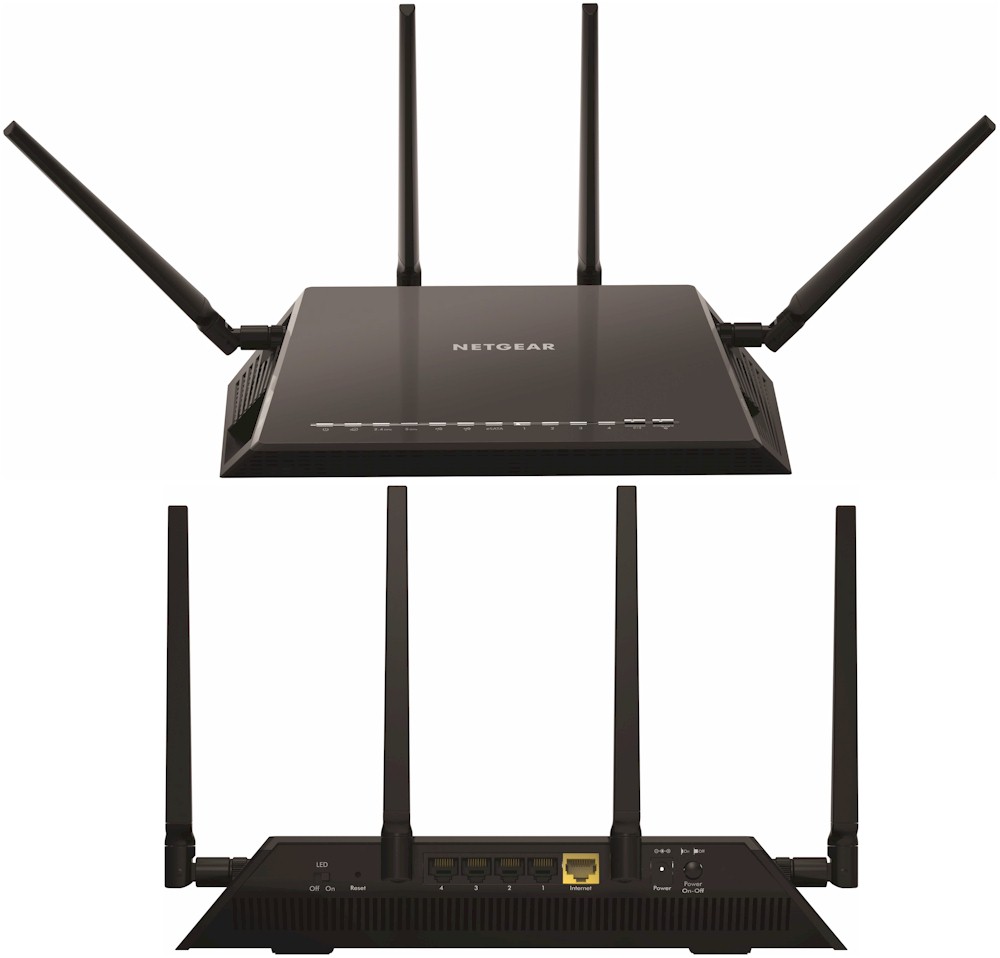 NETGEAR R7500 Nighthawk X4
The Qualcomm CPU endows the R7500 with application and device aware dynamic QoS, courtesy of Qualcomm's StreamBoost QoS technology. The processor also brings dual USB 3.0 and one eSATA ports for higher performance storage sharing. NETGEAR said it has measured 80 MB/s reads from the USB 3.0 port and up to 95 MB/s reads via eSATA. Writes to both port flavors are in the 40 – 45 MB/s range.
Of course, the single WAN and four switched LAN ports are Gigabit Ethernet. And like other Nightwawks, the X4 supports NETGEAR's Genie administration via browser and iOs / Android apps, ReadySHARE vault automatic Windows client backup, ReadySHARE USB storage and printer sharing, parental controls, guest networks, secure access via OpenVPN and DLNA server.
NETGEAR says it has no immediate plans to release a 4×4 client and/or bridge, similar to ASUS' EA-AC87 that is supposed to ship later this month. Instead, buyers wanting to access the X4's full wireless bandwidth will need to rely on a second copy of the X4 set to wireless bridge mode.
If you're looking for MU-MIMO support, you're also out of luck. NETGEAR said that the R7500 will not support Multi-User MIMO when shipments begin, but it will be added via a future firmware upgrade.
If you want a crack at the Nighthawk X4, you can pick one up now at its MSRP of $279.99.