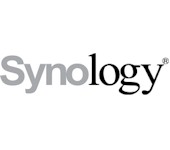 Synology has finally brought its AC1900 class Wi-Fi router to the U.S.
The Synology Router RT1900ac was first previewed at Computex 2015 and has been available in many markets outside the U.S. for at least six months.
The RT1900ac's key differentiation is its OS. The Synology Router Manager (SRM) operating system looks very much like Synology's NAS OS and can be accessed via any web browser or companion iOS and Android apps.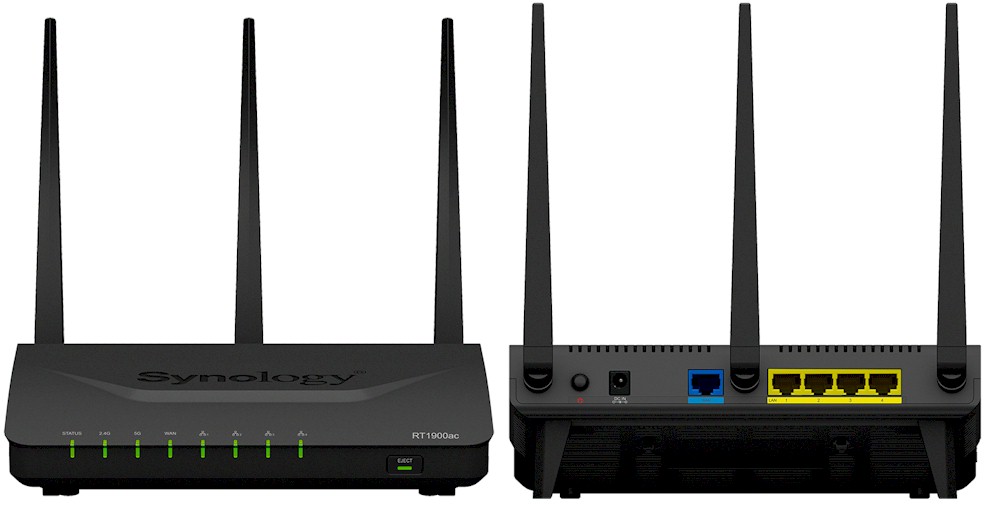 Synology RT1900ac
The router is like many other AC1900 class routers, based on a Broadcom platform with 1 GHz dual-core SoC. Synology has departed from the usual BCM4709 / BCM4360 design, however, using a BCM58622 ARM Cortex A9 processor with embedded Gigabit switch and two BCM43460 radios.
The balance of the design has 256 MB of DDR3 RAM, 4 GB (!) of eMMC flash, three external dual-band removable antennas, Gigabit WAN (1) and switched LAN (4) ports and single USB 3.0 port and SD card reader. The 4 GB of flash is 32X the 128 MB of flash in most other AC1900 class routers.
U.S. buyers are likely to get the R1 version that recently appeared in the FCC ID database. The internal photos show different board revisions—1.3 for the original, 1.7 for R1—but largely the same layout.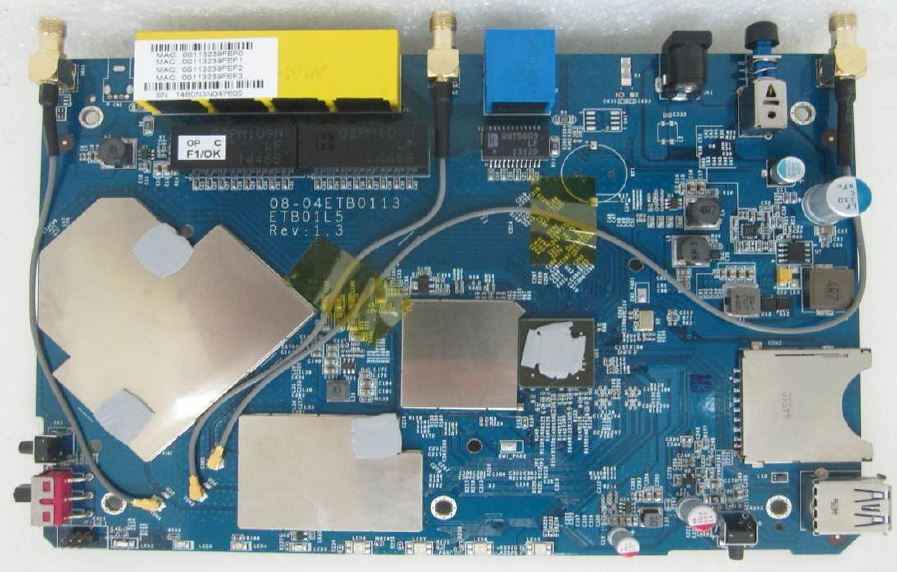 Synology RT1900ac original board
The main difference appears to be strategically placed shielding tape in the R1, most likely to control pesky spurious radiation to meet FCC requirements.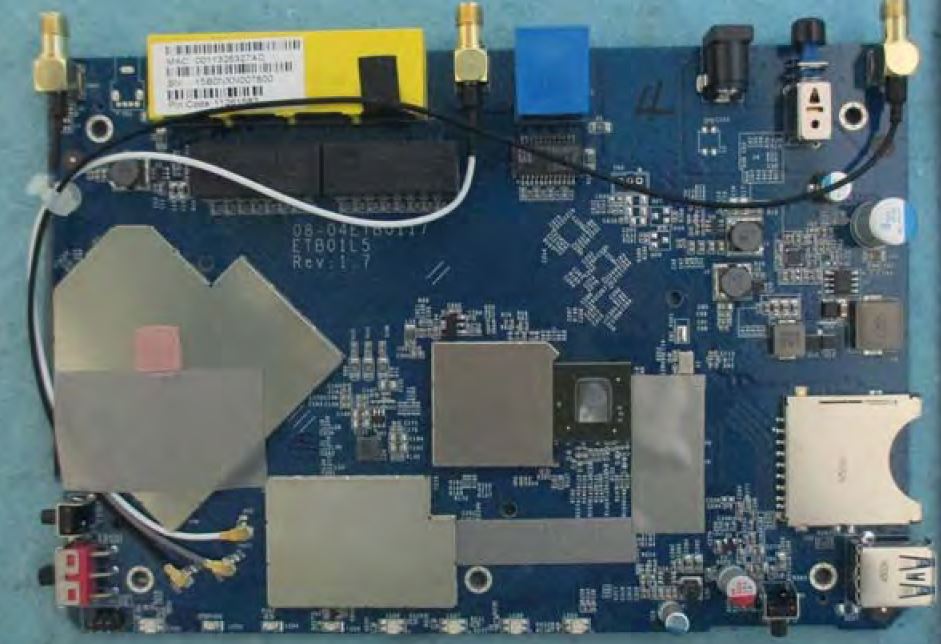 Synology RT1900ac R1 board
The RT1900ac's base feature set includes portal-based QuickConnect remote access, "application layer" QoS with application and device bandwidth monitoring and control, internet access and web filtering parental controls.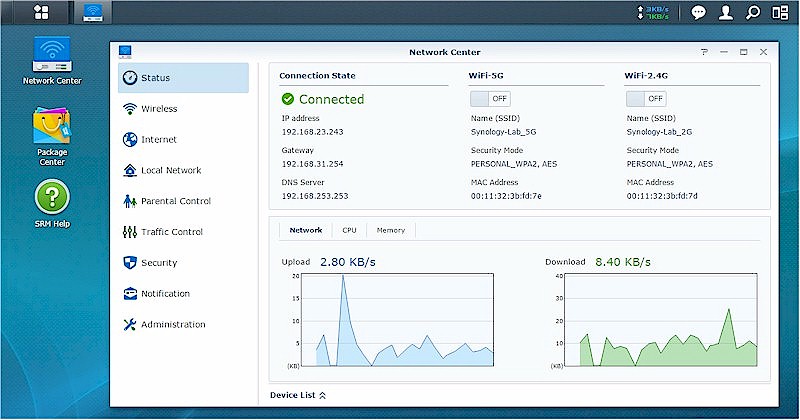 Synology Router Manager
However, Synology's hopes for wrestling market share from its formidable competition rely on the Router's Package Center. Modeled after its NAS Package Center, the Router version will be the first time a router's feature set can be expanded via installable apps.
Synology's Router Package Center currently lists DNS Server, Download Station, DLNA Media Server, RADIUS Server, PPTP / OpenVPN/ L2TP-IPsec VPN server and Xunlei Yuancheng downloader packages.

The RT1900ac is available now. But many stores are taking advantage of initial short supplies by marking the product up significantly from its official $149.99 U.S. MSRP. Beware!