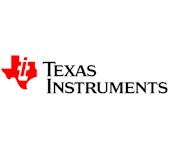 Texas Instruments has introduced a family of five-in-one wireless devices.
The WiLink 8.0 family includes 15 different products incorporating different combinations of Wi-Fi, GNSS (Global Navigation Satellite System), NFC (Near Field Communication), Bluetooth and FM transmit/receive technologies.
TI is aiming the devices at mobile applications such as smartphones, tablets, eBooks, etc. The WL187x, WL185x and WL183x devices are focused on "higher to mid-tier" devices, while the WL180x devices are aiming at "lower-cost" mobile markets. The product family includes integrated RF front ends for both 2.4GHz and 5GHz.
WiLink 8.0 devices are sampling today. Products with WiLink 8.0 solutions inside are expected to ship in the second half of 2012.