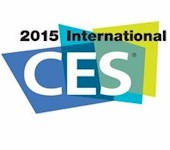 EnGenius' CES 2015 announcements seem like déjà vu.
I had a hard time digging through EnGenius' CES announcements because they seemed mostly rehashes of previously released products. All of the products "announced" were already up on the EnGenius website and are widely available. So forgive me if I'm telling you something you already know.
In the new-to-me category is the EnGenius EBK1000 EnGuardian Kit with HD720P IP Camera and Dual Band IoT Gateway. The kit includes an EPG5000 Dual Band Personal Cloud IoT Gateway and one EDS1130 HD720IP Network Camera. It works with the free EnGenius EnViewer mobile app to provide easy-to-install and use home or small business monitoring product.
There are no subscription fees for the cloud features because captured videos are stored locally on a USB hard drive connected to the EPG5000. MSRP for the kit is $319.99, but I've seen it for $200 at NewEgg.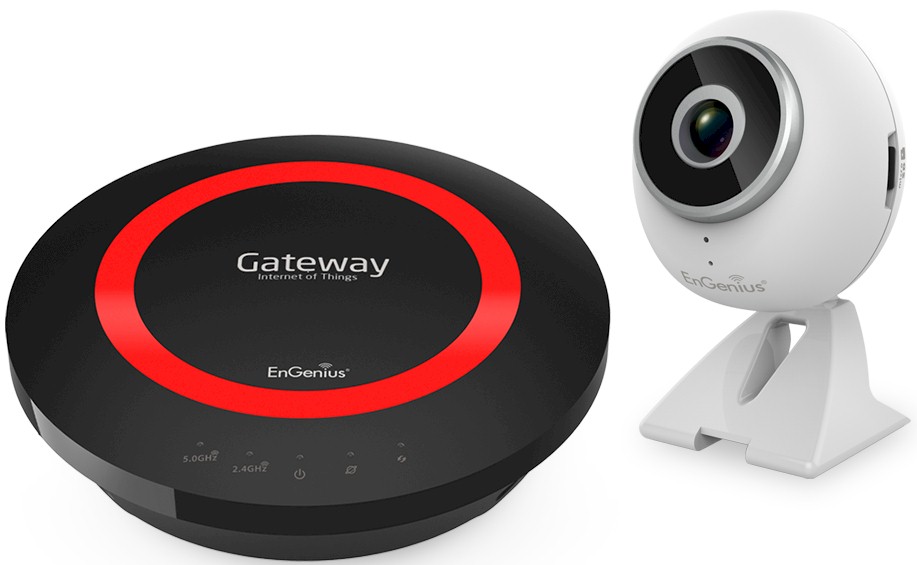 EnGenius EBK1000 EnGuardian Kit
Also new-to-me, are the EnStation2 and EnStation5 outdoor APs. These are 2.4 and 5 GHz N300 class APs in IP55-rated waterproof cases with 19 dBi directional antennas, powered by proprietary 24V PoE. You can buy both now at street prices below the $109.99 and $119.99 MSRPs.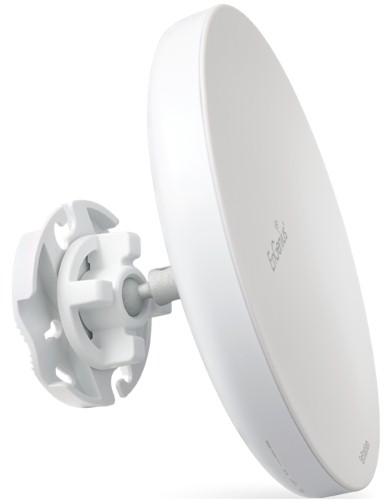 EnGenius EnStation2/5
In the repeat "introduction" category are the EWS660AP and ECB1750 that were announced at CES 2014 last year and the ECB1750 again last June.

The headline here, I think, is that the EWS660AP can now be managed by EnGenius Neutron Series Wireless Management Solution. But if you check the CES 2014 article, it's listed there as Neutron managed.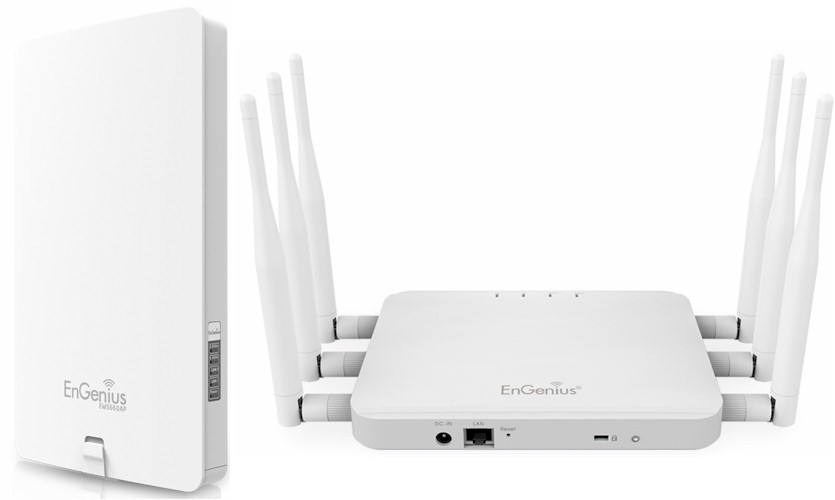 EnGenius EWS660AP and ECB1750 access points
The new part appears to be a free firmware upgrade for the Neutron Series that provides a "robust array of new functions and capabilities", i.e. Real-time roaming with 802.11r, Client fingerprinting, black list clients, rogue AP detection, email alerts, wireless coverage display and IP camera topology support.