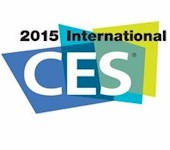 TP-LINK's CES 2015 announcements focus on wireless extenders, Gigabit powerline and Home Automation.
Wi-Fi
As a follow-up to yesterday's announcement of AC2600 and AC3200 class routers, the formal unveiling of the AC1900 class Archer C9 may be more ho-hum than news, especially since the product is pretty common knowledge among router cognescenti.
Nevertheless, TP-LINK wants a wider audience to know that its first AC1900 class router has finally launched. It has the 1 GHz dual-core CPU, Gigabit Ethernet and USB 2.0 and 3.0 ports you'd expect and is available now at $169.99 MSRP.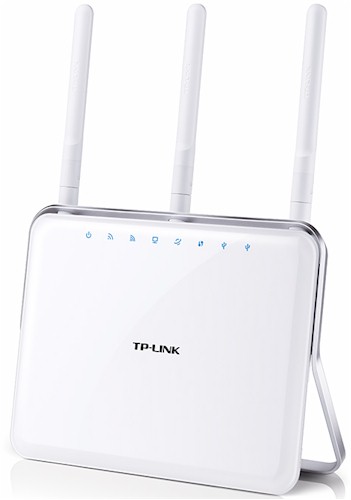 TP-LINK Archer C9 AC1900 router
Next up for wireless are new 802.11ac extenders. The RE450 (pictured left, below) is a 3×3 AC1750 class range extender and the RE210 (pictured right, below) is AC750 class. Both have wall-pluggable designs, support simultaneous 2.4 and 5 GHz extension, have "Smart Signal" LEDs to aid in placement and support WPS pairing with your main router.
The RE210 is planned to be out in Q2 2015 with the RE450 following in Q3. Neither is priced yet.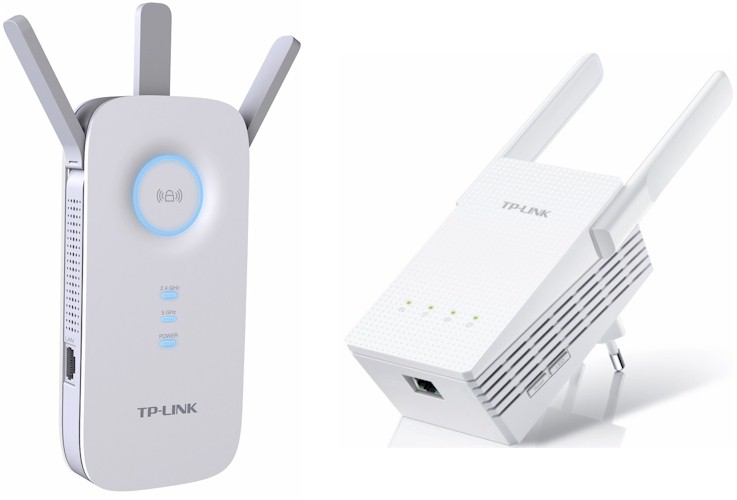 TP-LINK RE450 & RE210 Wireless Range Extenders
Powerline
HomePlug AV2 MIMO powerline adapters are coming fast and furious at CES 2015 and TP-LINK's TL-PA8030 AV1200 Gigabit Powerline Adapter joins the "AV1200" products announced yesterday by NETGEAR, D-Link and TRENDnet.
TP-LINK specs the TL-PA8030's maximum "speed" (link rate) at 1.2 Gbps and it has the standard power-save and 128-bit AES encryption that other adapters have. What it has that other AV1200 adapters don't have is a three-port Gigabit Ethernet switch built in.
If you're hot to trot for AV2 MIMO adapters, you'll probably buy something else by the time TP-LINK ships the TL-PA8030, which won't be until Q3 of this year. Pricing isn't announced yet nor has TP-LINK said whether it will ship solo or in a kit of two like most other powerline adapters.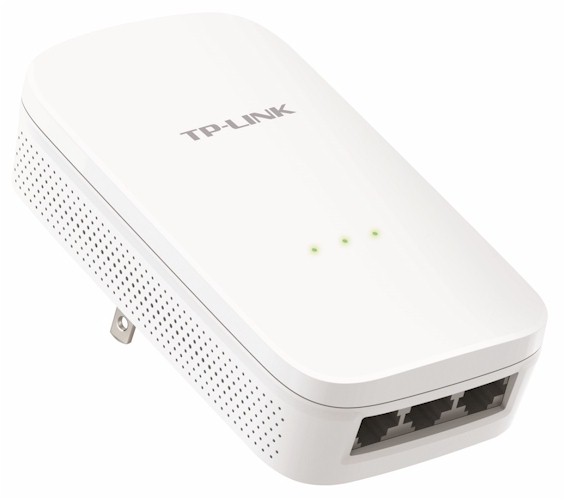 TP-LINK TL-PA8030 AV1200 Gigabit Powerline Adapter
Home Automation
TP-LINK's "Smart Home" announcements look a bit premature, given the lack of information in the press release. The HS100 and HS110 appear to be app-controlled smart plugs with single AC sockets. The only difference between the two appears to be that the HS110 "can track the energy consumption of connected devices" in addition to device power control. The HS200 is a smart wall switch.
All will be controlled wirelessly through a cloud-based system controlled by iOS and Android apps that will support schedules in addition to on-demand on/off.
Nothing is priced and they all are supposed to ship in Q3.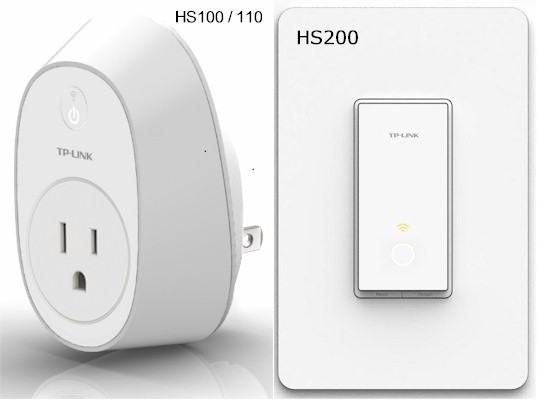 TP-LINK Smart Home family
Other
They have nothing to do with networking, but TP-LINK also announced its line of Power Bank portable USB power packs. The PB50 operates at 10000mAh and has one 5V/2A USB port and one 5V/1A USB port. The TL-PB5200 operates at 5200mAh and has one 5V/2A USB port. The TL-PB2600 operates at 2600mAh and has one 5V/1A USB port. All are slated to start shipping Q2 2015 and should have prices by then.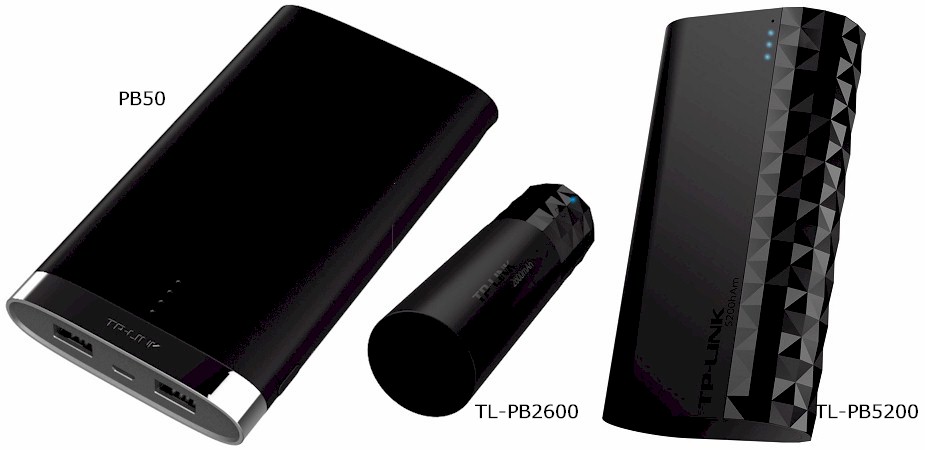 TP-LINK Power Banks