The latest version of Promise's Apollo Cloud will be a 2 TB personal cloud appliance priced at $200. Compatible with Windows, OS X, iOS and Android devices, Apollo Cloud can support up to 10 users, while providing storage mechanisms that control individual sharing and privacy settings.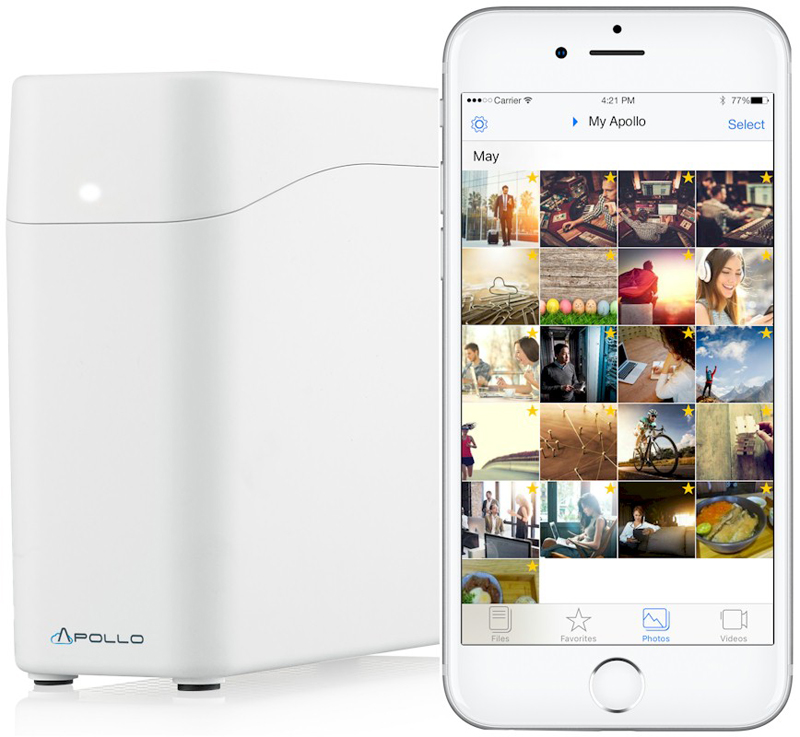 The Apollo Cloud appliance comes with a mobile app for remote management. Other features include 256-bit encryption, private commenting for content shared among family and friends, Time Machine and SMB support for Mac OS Sierra, scheduled backups, quota management, mirroring support, optimized file viewing (called QuickView), and an updated video/music player.Â
The 2 TB Promise Apollo Cloud is available now through Amazon and Apple stores worldwide, and at B&H in North America.