Introduction
Updated 22 June 2010: Corrected Auto Backup cable and other info.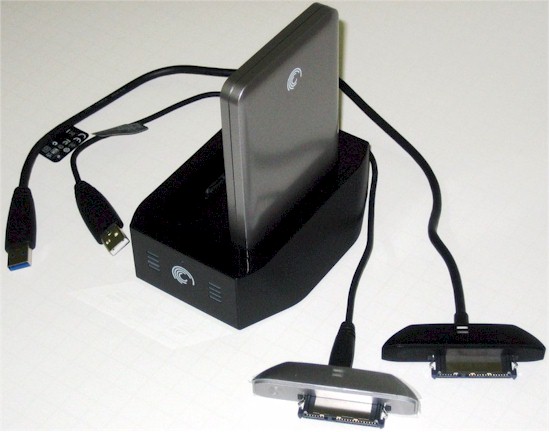 At a Glance
Product
Seagate FreeAgent GoFlex Net (STAK100)
Seagate FreeAgent GoFlex USB 3.0 Cable (STAE104)
Seagate FreeAgent GoFlex 500 GB Drive (STAA500100)
Summary
New generation of portable hard drives with multiple attach and networking options yielding faster performance
Pros
• SATA drive interface yields higher performance
• USB 2.0, 3.0, eSATA, FireWire 800, networking options
Cons
• Adapter cables are bulkier than simple USB and single-sourced
• GoFlex Net performance could be better
Seagate, WD and others have made miniature portable hard drives a cheap and cheerful way to carry lots of digital stuff around for lots less than the equivalent in flash-based storage. But USB 2.0's days as the go-to connect-stuff-together standard are waning, and USB 3.0 is coming on strong.
So Seagate has made a smart move, replacing the mini USB 2.0 connector on its FreeAgent Go drives with the SATA power and data connector of the 2.5" drive itself on its new FreeAgent GoFlex line (Figure 1).

Figure 1: Seagate FreeAgent GoFlex standard SATA drive connector
The basic product consists of the GoFlex drive, which comes in an assortment of lovely colors and 320 GB, 500 GB, 750 GB and 1 TB capacities. You can also step up to the GoFlex Pro, which comes with a USB 2.0 dock, USB 2.0 interface adapter cable, "premium" backup software (with encryption & synchronization) and 7200 RPM drive (Figure 2). The actual drives used are the Momentus 5400 RPM in the GoFlex drives and Momentum 7200 RPM in the GoFlex Pro.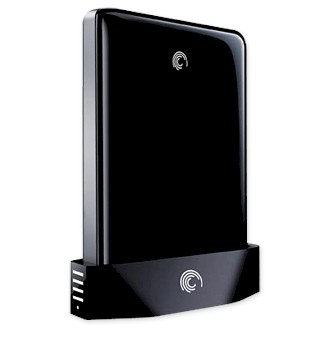 Figure 2: Seagate FreeAgent GoFlex Pro in dock
If you want 2 TB in a box, there's the GoFlex Desk version (Figure 3), which uses 3.5" drives. It's less flexible than the smaller GoFlexes because it uses an eSATA connector instead of the drive's SATA connector. So your only connection options for it are the USB 2.0 dock it comes with or optional USB 3.0 adapter and adapter kit (that includes a PCIe USB 3.0 card).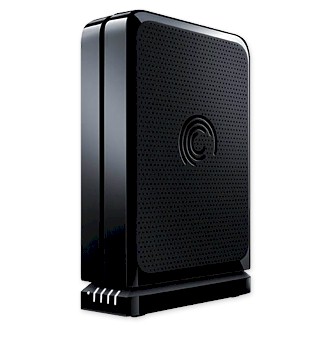 Figure 3: Seagate FreeAgent GoFlex Desk in dock
The star of the lineup, however, is the smaller GoFlex drive, which has the broadest line of accessories. Each GoFlex drive comes with a USB 2.0 adapter, which has a connectorized 18" mini-USB to USB cable and can also be purchased separately (STAE100 – $20). Other connection options are purchased separately and include (all prices are U.S. list):
FreeAgent GoFlex Upgrade Cable [STAE104] — USB 3.0 ($30)
FreeAgent GoFlex Upgrade Cable [STAE102] — FireWire® 800 ($40)
FreeAgent GoFlex Upgrade Cable [STAE103] — Powered eSATA ($20)
FreeAgent GoFlex Upgrade Cable Kit [STAE101] — USB 3.0 ($80 – includes USB 3.0 Express card adapter)
Updated 22 June 2010
You can also buy an STAE109 "Auto Backup" cable ($30). I couldn't find a detailed description of this product. But it sounds suspiciously like something that could come from Clickfree, like their Transformer dongle. Seagate let me know that it actually uses the same technology as their Replica drives.
Also coming soon is the FreeAgent GoFlex TV HD Media Player (STAJ100 – $130). This is a version of Seagate's Free Agent Theater + media player [reviewed], which will accept GoFlex drives, instead of the Go drives the FATs accept.
Finally, if you want to get the GoFlex drives on your network, the GoFlex Net Media Sharing Device (STAK100) will do the trick for around $100.
Figure 4: Seagate FreeAgent GoFlex Net Media Sharing Device w/ drives
The rear view above shows a single USB 2.0 port and 10/100/1000 Ethernet LAN port. And, as we'll see shortly, the GoFlex Net's performance is fast enough to take advantage of Gigabit. Both the GoFlex and external USB drives can be FAT, NTFS, HFS+ or EXT2/3 formatted. The USB port will even accept a hub so that you can add more than one external drive.
Like the FreeAgent Dockstar [reviewed], the FreeAgent GoFlex Net Media Sharing Device lets you share the contents of its drives with any networked devices that support SMB/CIFS file sharing via Cloud Engines' Pogoplug OS. Sharing is done both locally and via secure remote acess through via the my.pogoplug.com web portal.
Inside Details.
Since the GoFlex Net and Dockstar share the Pogoplug OS, I wasn't surprised to see a similarity in hardware design. Figure 5 shows the GoFlex Net opened up, with the bottom cover on the left in the photo. The two large bars aren't heatsinks, they are just there to keep the base from sliding around.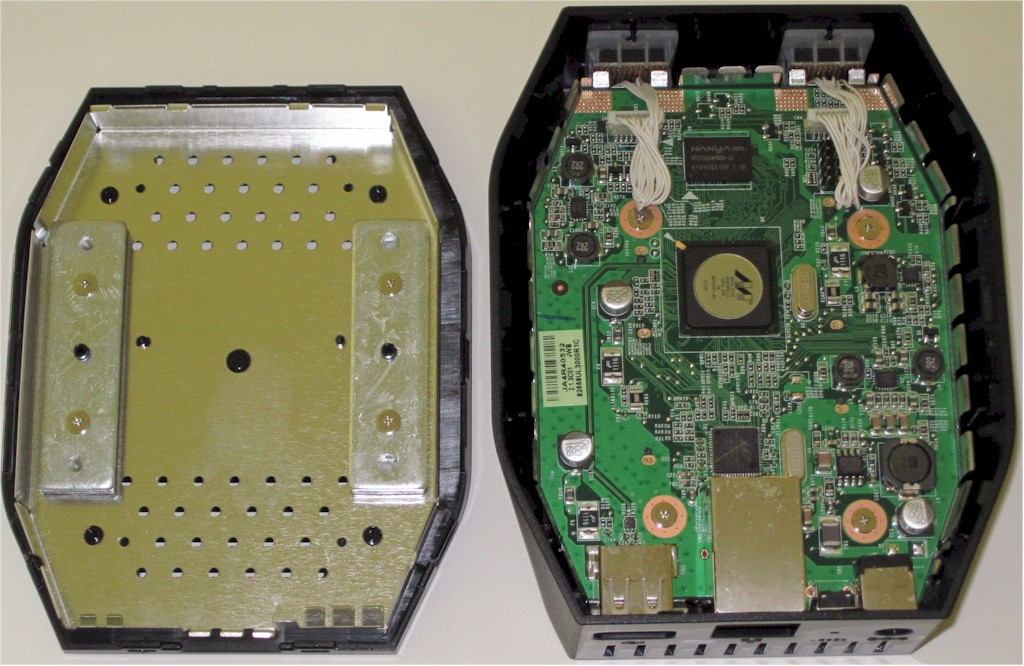 Figure 5: Seagate GoFlex Net inside view
We didn't record the exact processor part number used in the Dockstar, due to the heatsink that obscured it. But Figure 6 shows that the GoFlex Net's processor has no heatsink, so I could clearly ID it as the 1.2 GHz Marvell 88F6281 "Kirkwood" storage SoC used in many inexpensive current-generation NASes. The same 128 MB of RAM is used and I expect the same 512 MB of flash lurks on the other side of the board, as it does in the Dockstar. Finally, the Gigabit Ethernet interface is the same Marvell 88E1116R.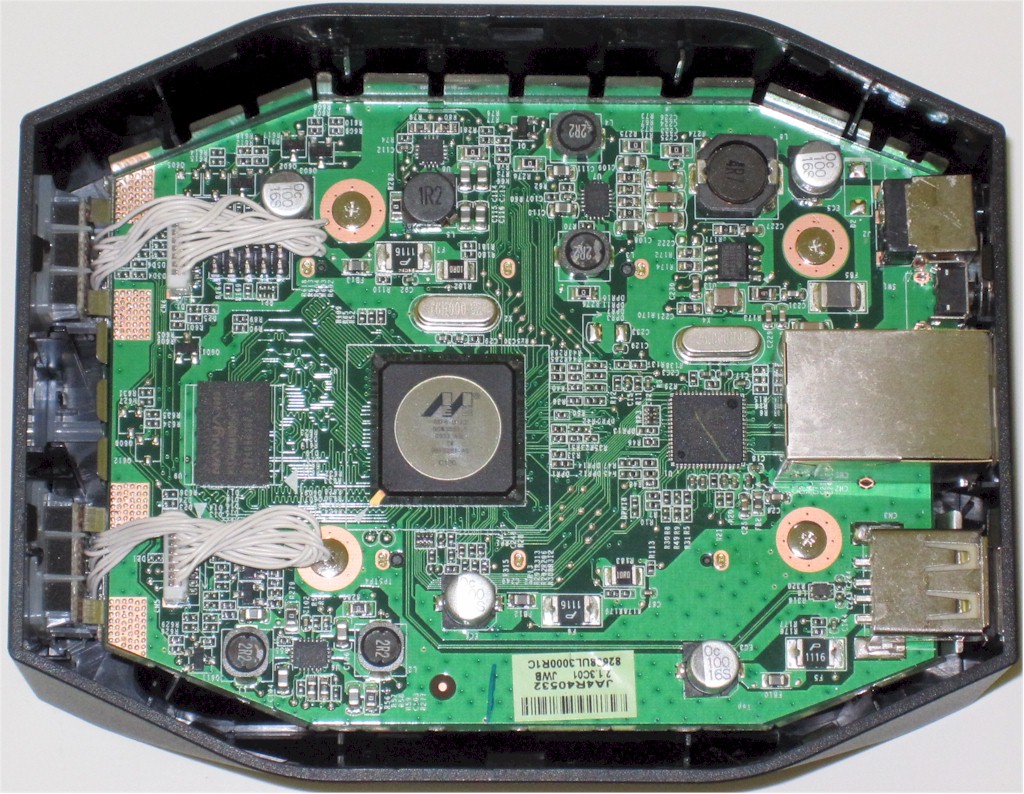 Figure 6: Seagate GoFlex Net board closeup
In Use
As with its original Go line, Seagate bundles some apps, which come from Memeo, with each drive, (Figure 7). I didn't install any of them, but you can hit Memeo's site to explore the details.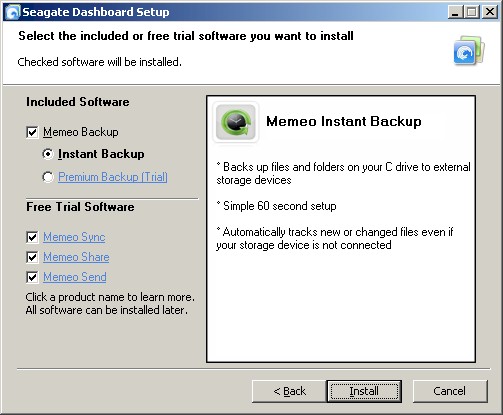 Figure 7: GoFlex bundled apps
Craig covered Pogoplug's features pretty well in his Dockstar review. So go on over there if you aren't familiar with the feature set. I had no problem getting the GoFlex Net and its docked drive recognized when I logged into my Pogoplug account left over from previous reviews. All I had to do was to register the GoFlex Net by clicking the Activate a new Pogoplug enabled device button shown in Figure 8.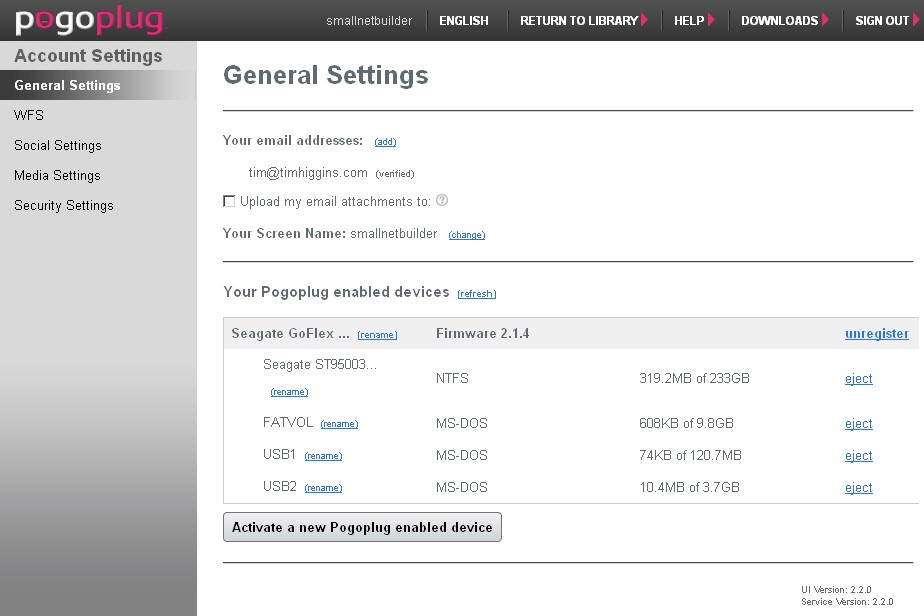 Figure 8: my.pogoplug.com general settings
Note the four volumes—two on the GoFlex drive (created with the Windows Drive manager) and two from USB flash drives attached via a USB 2.0 hub. I wanted to also test an EXT3 formatted drive, but didn't have any handy. Nor did I have any HFS+ formatted drives around, either.
The GoFlex Net runs Pogoplug's 2.2.0 OS, which has a few tweaks over previous versions. You still can enable Windows network browsing on a volume basis (Figure 9). There are still no user accounts, but you can set read / write or ready-only access to each volume, or remove browse access entirely.

Figure 9: Controlling volume network browsing
If you want to push an announcement to Facebook, Twitter or MySpace for each new file, you can do that via the Social Settings (Figure 10).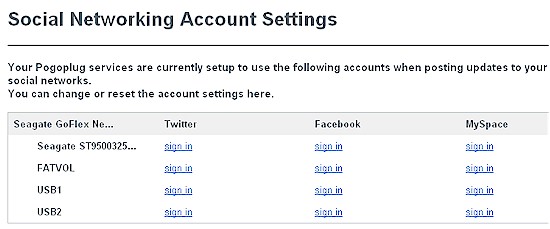 Figure 10: Social Networking settings
Pogoplug's streaming capabilities have gotten more sophisticated and now support HTML5 (Figure 11).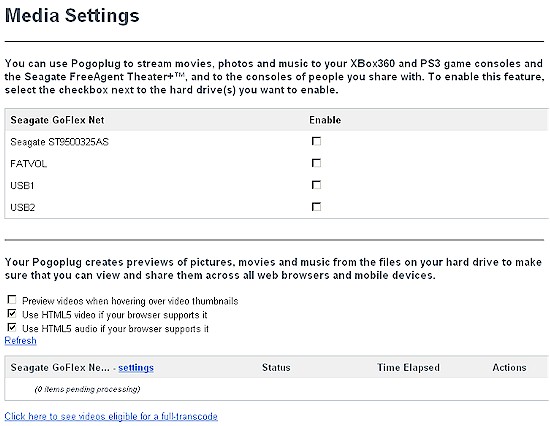 Figure 11: Media settings
I didn't play extensively with media serving, but it seemed somewhat funky. I could not find a way to force the UPnP / DLNA server to rescan for content and the browser interface didn't seem to remember my View Options when I browsed away from My library pages. I also stopped a transcode before it was done and, try as I might, was not able to restart it.
The last settings page is for Security, which is a new option since the Craig's Dockstar review.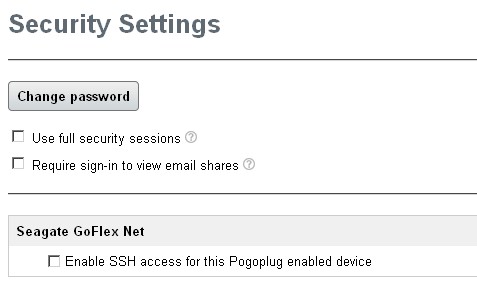 Figure 12: GoFlex Net Security settings
The first option forces HTTPS connection when going through the my.cloudplug.com portal and the second forces users to login when trying to view "email shares", which the online Help doesn't explain. The last option is a surprising one, since it allows SSH root access. You can assign the login password, but it took a few tries to figure out that the login username is root.
Performance
As I do with other "cloud" type NASes, I just ran the Vista SP1 filecopy tests from our normal NAS test suite. This test copies a directory containing slightly more than 4 GB of files of various sizes. Read and write tests were performed both with the 500 GB FreeAgent Go mounted in the GoFlex Net as well as with the drive directly attached to a computer with the USB 3.0 adapter cable.
A WD MyBook 3.0 USB 3.0 PCI Express Interface Card (Figure 13) was used to add a USB 3.0 port to the NAS testbed. This card uses an NEC D720200F1 USB 2 / 3 Host controller.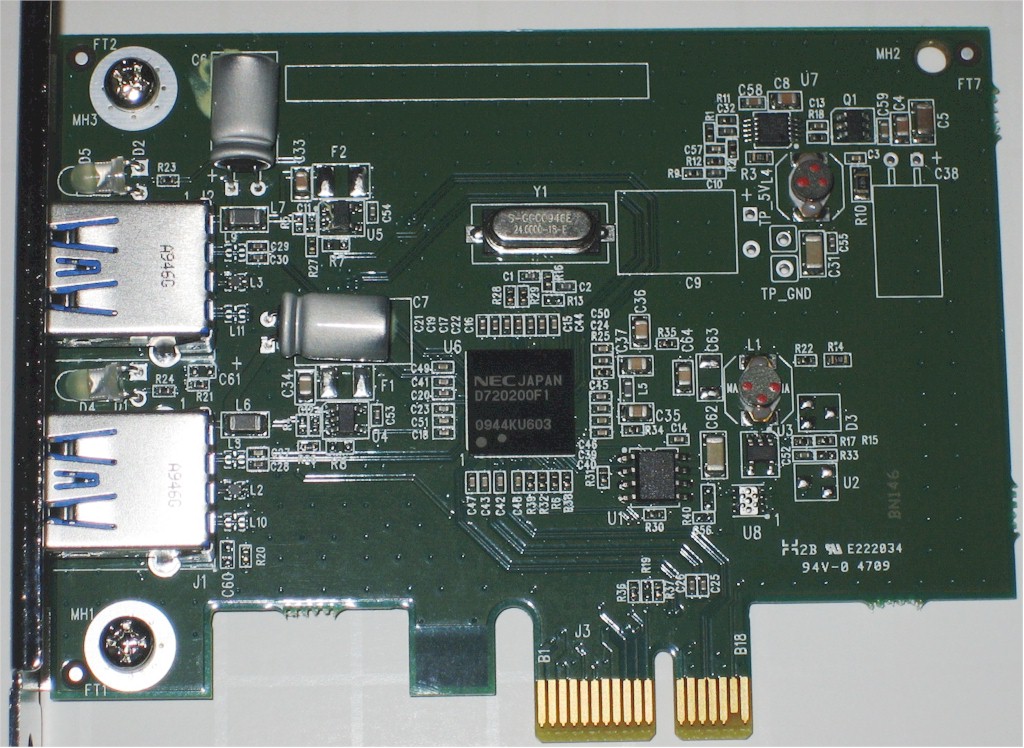 Figure 13: WD MyBook 3.0 USB 3.0 PCI Express Interface Card
Since I previously tested a FreeAgent Go drive with a USB 2.0 direct connection and via the Dockstar dock, I included those test results in the summary for comparison.
The GoFlex Net firmware version was 2.1.4 and the Pogoplug version was 2.2.0 for the UI and Services. A Gigabit connection was used for the GoFlex Net and Dockstar tests.
Here are the results:
Test
GoFlex
USB 3.0
(MB/s)
GoFlex
Net
(MB/s)
Go
USB 2.0
(MB/s)
Dockstar
(MB/s)
FAT Write
64.8
11.0
FAT Read
65.5
34.1
NTFS Write
71.7
19.6
24.5
22.9
NTFS Read
75.8
34.1
32.4
22.5
Table 1: Performance Test summary
There are only NTFS numbers for the Go and Dockstar because I did not reformat the drive from its factory formatting.
The USB 3.0 numbers are no surprise and are about 3x higher than the 20 MB/s throughput limit of USB 2.0. But I am surprised by the GoFlex net's low write performance. Since the Marvell SoC has an onboard SATA interface, there shouldn't be any internal bus limitations. So there must be some internal code overhead that Cloud Engines needs to work on.
Closing Thoughts
I think the GoFlex system is a simple idea that Seagate has executed well. People are getting more accustomed to dealing with drive SATA connectors when plugging drives into BYOD NASes. So why not make the drive SATA connector work for an external drive connection?
I'd expect to see the GoFlex system replace the original Go family at some point, especially as USB 3.0 becomes the preferred way to connect to external drives. Copycats may appear too, unless Seagate was able to patent the GoFlex system.
In any event, I like the GoFlex system and hope that Cloud Engines / Seagate can get the GoFlex Net's performance up closer to the 32 MB/s write and 50 MB/s read that I usually see from Marvell Kirkwood powered NASes.