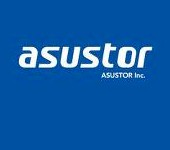 ASUSTOR recently announced four rackmount NASes.
The new "enterprise-level" NASes include the 1U four-bay AS-604RS and AS-604RD and 2U nine-bay AS-609RS and AS-609RD.
The new rackmounts use a hardware platform similar to ASUSTOR's recently-introduced desktops with 2.13 GHz Intel D2700 series dual-core Atom processors, 1 GB of DDR3 RAM (expandable to 3 GB total) and dual Gigabit Ethernet LAN ports.
All models have hot-swappable drive bays accepting 2.5" and 3.5" SATA II/III drives configurable as individual, JBOD or RAID 0, 1, 5, 6 or 10 volumes. One HDMI, two USB 3.0, four USB 2.0 and two eSATA ports are common to all versions, while the RD versions also have dual hot-swappable power supplies.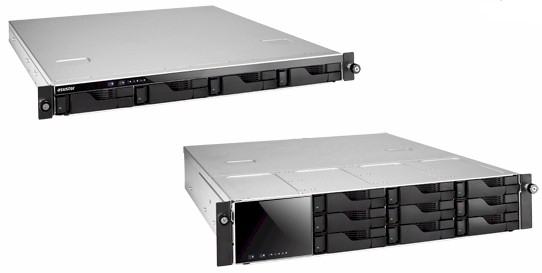 ASUSTOR AS-604RS and AS-609RS rackmount NASes
The ASUSTOR Data Master (ADM) Linux-based OS provides a common feature set across the AS 6 line including CIFS/SMB, AFP and NFS network filesystems, up to 256 iSCSI targets, ISO file mounts and optional AES 256 folder encryption. Backup features include attached backup to FAT32, NTFS, EXT3, EXT4, HFS+ formatted drives and network backup via rsync and Apple Time Machine.
The base feature set is expandable via optional apps, which include media server, content management, database and web hosting capabilities. All rackmount models are also verified as VMware, Citrix and Hyper-V ready.
The AS-604RD ($1299) will be shipping shortly with the other three versions in about a month from now. All carry a 2 year warranty. Other prices are $999 for the AS-604RS, $1,599 for the AS-609RS and $1,899 for the AS-609RD.
All prices are U.S. MSRP and do not include rack mounting rails.