This article is sponsored by ASUS.
---
"Mesh" Wi-Fi systems are fast overtaking single routers as the most popular way to cover your home with fast, seamless Wi-Fi. While providing better range and improved coverage, mesh systems also give your home network advanced features typically found in enterprise environments, including seamless roaming, self-healing and single SSID for easier connection.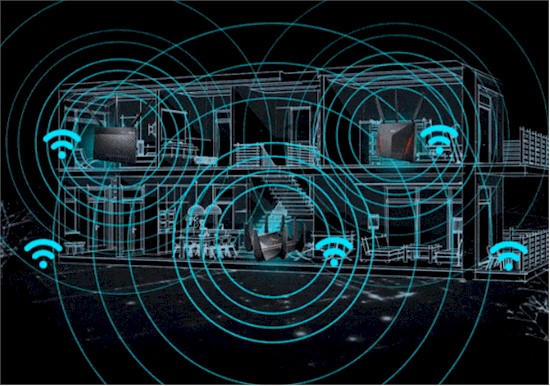 However, Wi-Fi mesh systems can be expensive, both from the cost of the system itself and the fact that it replaces your old router, which you may have previously spent a bundle on!
Wi-Fi Systems typically also lack advanced features like VPN servers, parental controls with web filtering, flexible inbound and outbound port/service management and storage sharing. So not only are you throwing away your router, you may also be sacrificing features by buying a conventional mesh Wi-Fi product.
ASUS' AiMesh provides the benefits of mesh Wi-Fi, while letting you keep the ASUS router you know and depend on. With a free firmware update, your ASUS router becomes the first node for your AiMesh network, keeping all its full feature set and saving you money. Additional AiMesh nodes can then be added via free firmware updates to build out your powerful new mesh Wi-Fi system.

AiMesh setup is easy
One huge advantage of ASUS AiMesh is that you can build it the way you want it. You can choose from over a dozen different ASUS routers to build your AiMesh—from dual-stream, dual-band AC1900 class to best-in-class quad-stream, tri-band AC5300—with more models to come.
AiMesh is also the only mesh networking solution that can provide simultaneous four-stream MU-MIMO client connection and dedicated four-stream node-to-node backhaul. This is a huge advantage over other Wi-Fi systems, which provide only two-stream client connection or don't have dedicated backhaul.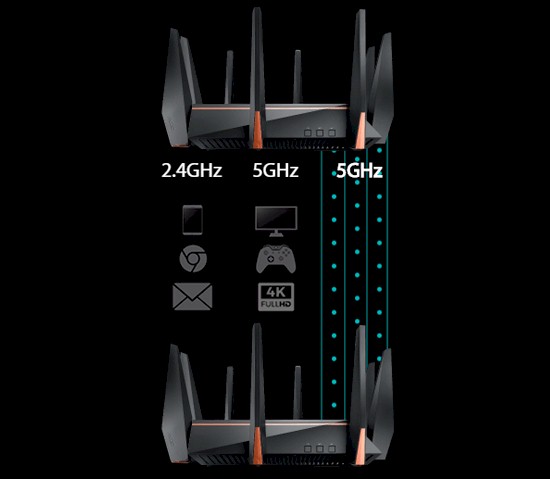 Tri-band AiMesh routers support up to four streams on both front and backhaul
Once your AiMesh network is created, you'll still get the most extensive feature set in the industry, including Trend Micro AiProtection, parental controls with web filters, Adaptive QoS, Game Boost, VPN client and server, wireless guest network support and more.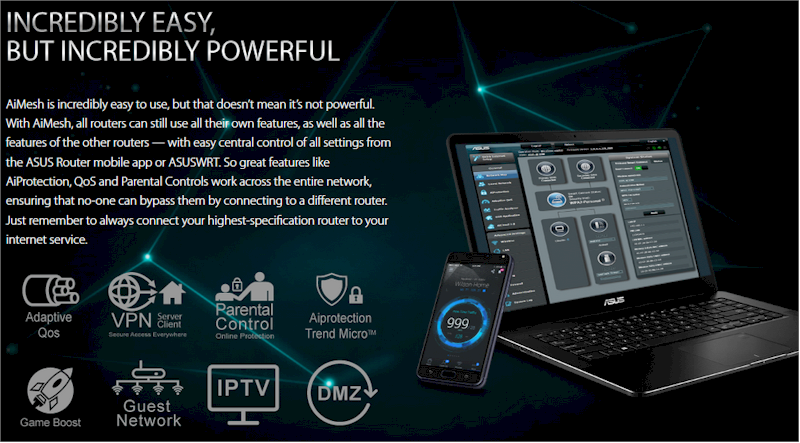 AiMesh supports ASUS best-in-class feature set
So don't settle for expensive Wi-Fi systems that make your throw away your router, take away routing features you depend on and make you run your network they way they want you to. Get ASUS' AiMesh for seamless, pain-free Wi-Fi designed to work the way you want it to!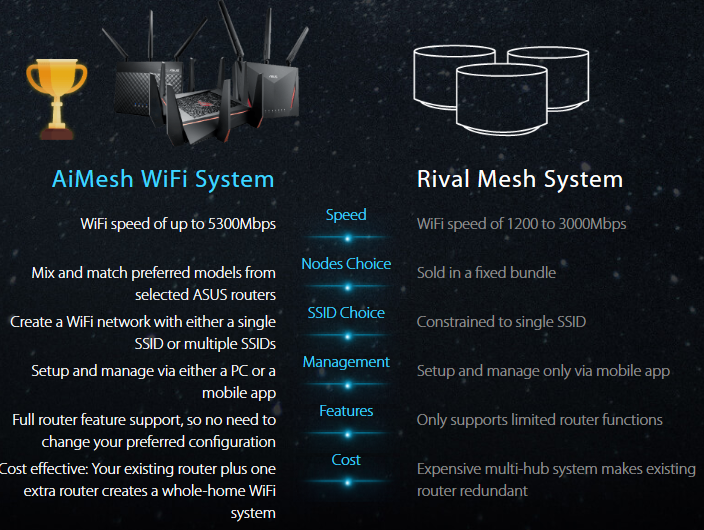 ASUS AiMesh vs. conventional mesh Wi-Fi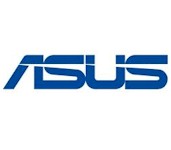 Read more about ASUS.