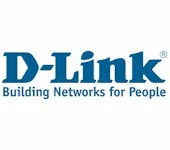 D-Link says you can pre-order its Qualcomm-Atheros based AC1300 router now.
The DGL-5500 Gaming Router AC1300 with StreamBoost Technology is D-Link's first router to use Qualcomm-Atheros' late-to-market VIVE draft 802.11ac chipset. It joins TP-Link's recently-announced Archer C7, which also uses Q-A's technology.
The DGL-5500 supports maximum link rates of 867 Mbps in the 5 GHz band and 450 Mbps in 2.4 GHz, has Gigabit WAN (1) and switched LAN (4) ports and a single USB 2.0 port for printer and storage sharing.
D-Link DGL-5500
Pre-orders are being taken now at NewEgg and D-Link's online store for $199.99. Shipments start August 1.