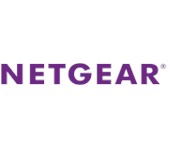 NETGEAR has announced two access points and refreshed three products with more powerful processors.
The WND930 Dual Band High Powered 802.11n Weatherproof Outdoor Access Point is an N600 class outdoor access point in an IP-67 water and dust proof enclosure with built-in heater. Internal directional 8 dBi 2.4 and 5 GHz antennas enable quick setup of point-to-point bridge links. Optional antennas can be attached via RP-N type connectors for omnidirectional AP coverage.
Other features include up to 500 mW transmit power, two Gigabit Ethernet ports supporting 802.3af/at Power Over Ethernet and one Gigabit port for PoE out.
The WND930 Outdoor Access Point will be out this month at an MSRP of $1,199. Price includes 2-Year Limited Hardware Warranty with 2-Year Next Business Day Shipping for part replacement and 24×7 Lifetime Technical Support.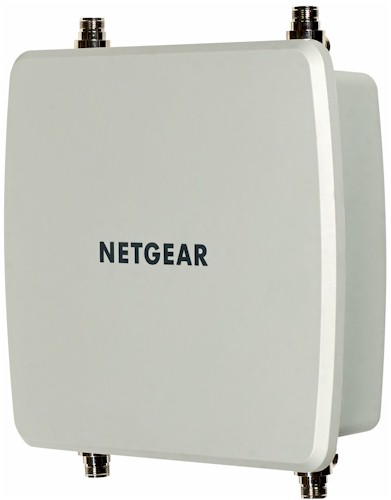 NETGEAR WND930 Access Point
For indoor applications, NETGEAR announced the WAC120 802.11ac Wireless Access Point. The AC1200 class AP has a single Gigabit Ethernet port and supports WDS bridging and repeating and wireless client mode in addition to normal access point functions. No Guest networks or VLAN support, however. The WAC120 is shipping now at an MSRP of $159.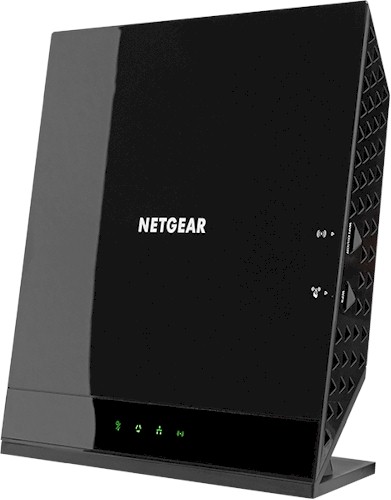 NETGEAR WAC120 Access Point
The company has also breathed new life into two of its long-lived VPN routers. The FVS318G-200 VPN Firewall has the same eight Gigabit LAN and one WAN ports it always has had. But it now boasts a new processor with hardware acceleration, yielding a 10X improvement in non-VPN routing throughput (250 Mbps). It will be out later this month, listing at $202.
NETGEAR's ProSAFE Dual WAN Gigabit Firewall with SSL and IPsec VPN also gets a new suffix (FVS336G-300) and new CPU for its third version. Non-VPN routing throughput between its dual Gigabit WAN and four switched Gigabit LAN ports gets a 5X boost from the previous version to 350 Mbps.
Finally, the four-bay rackmount ReadyNAS 2120-200 also gets a new CPU that the company says provides an up to 20% throughput boost, while lowering cost by the same percentage. The new diskless version is shipping now for $1100 MSRP.